In Takuapa Thailand there is a lovely shop of a watchmaker/barber. I stopped by to make some photos (with his permission). All in black and white. I really like this kind of street photography. The watchmaker and his shop was perfect.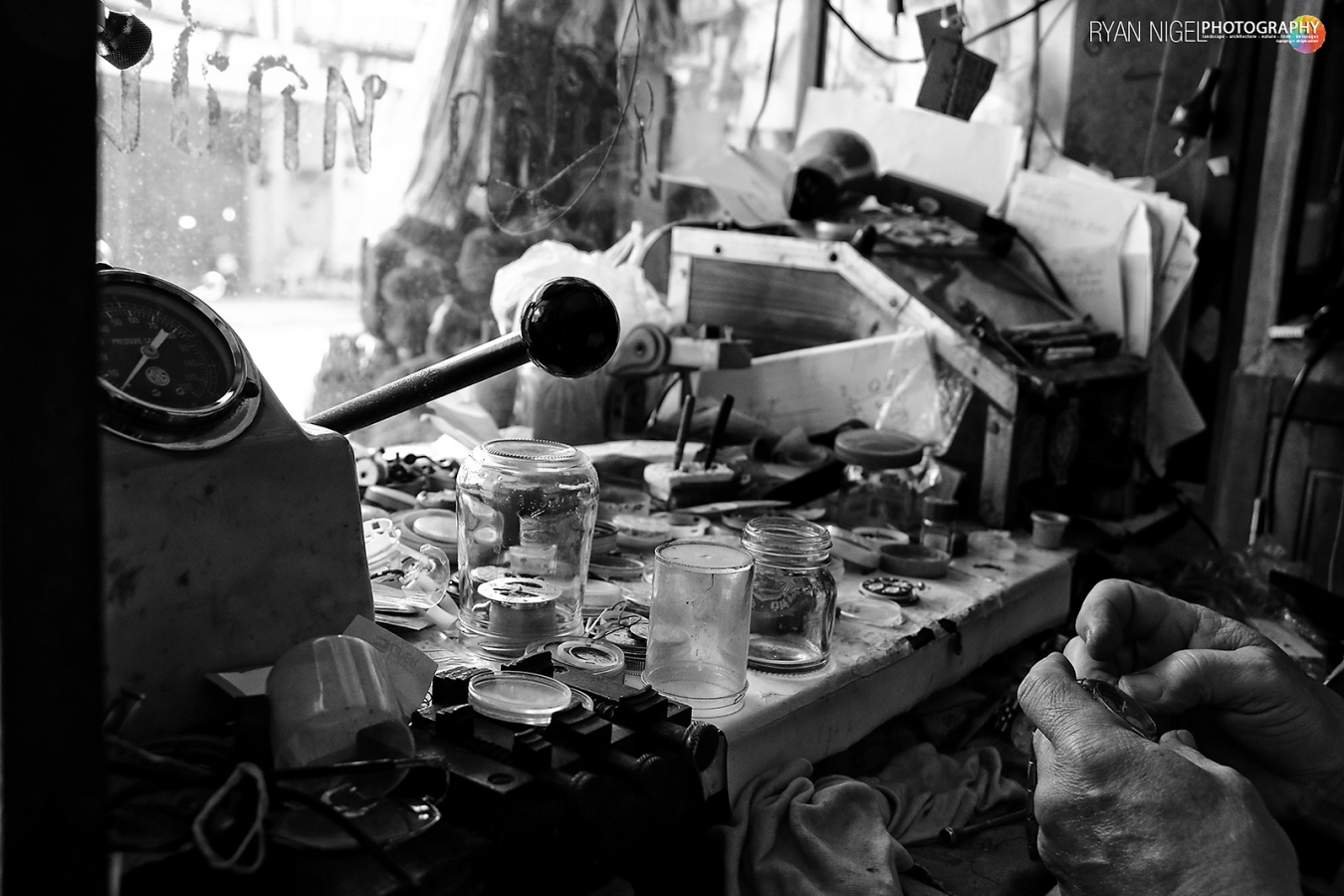 The man and his wife are so nice. They let you walk around and let you take photos while repairing a watch or giving a hair cut. The watchmaker is oldskool. No modern tools in his shop. Everything is done by hand and with old old tools. And with care. You WANT to bring your broken watch there and WATCH how its being repaired.
Takuapa is a small town in the South of Thailand, in the Phang Nga province. The street where this little shop is located is in the old part of town. The Sino Portugese and Chinese influences can be seen in the architecture. Right now, they are restoring the street to its old glory and make a tourist street out of it.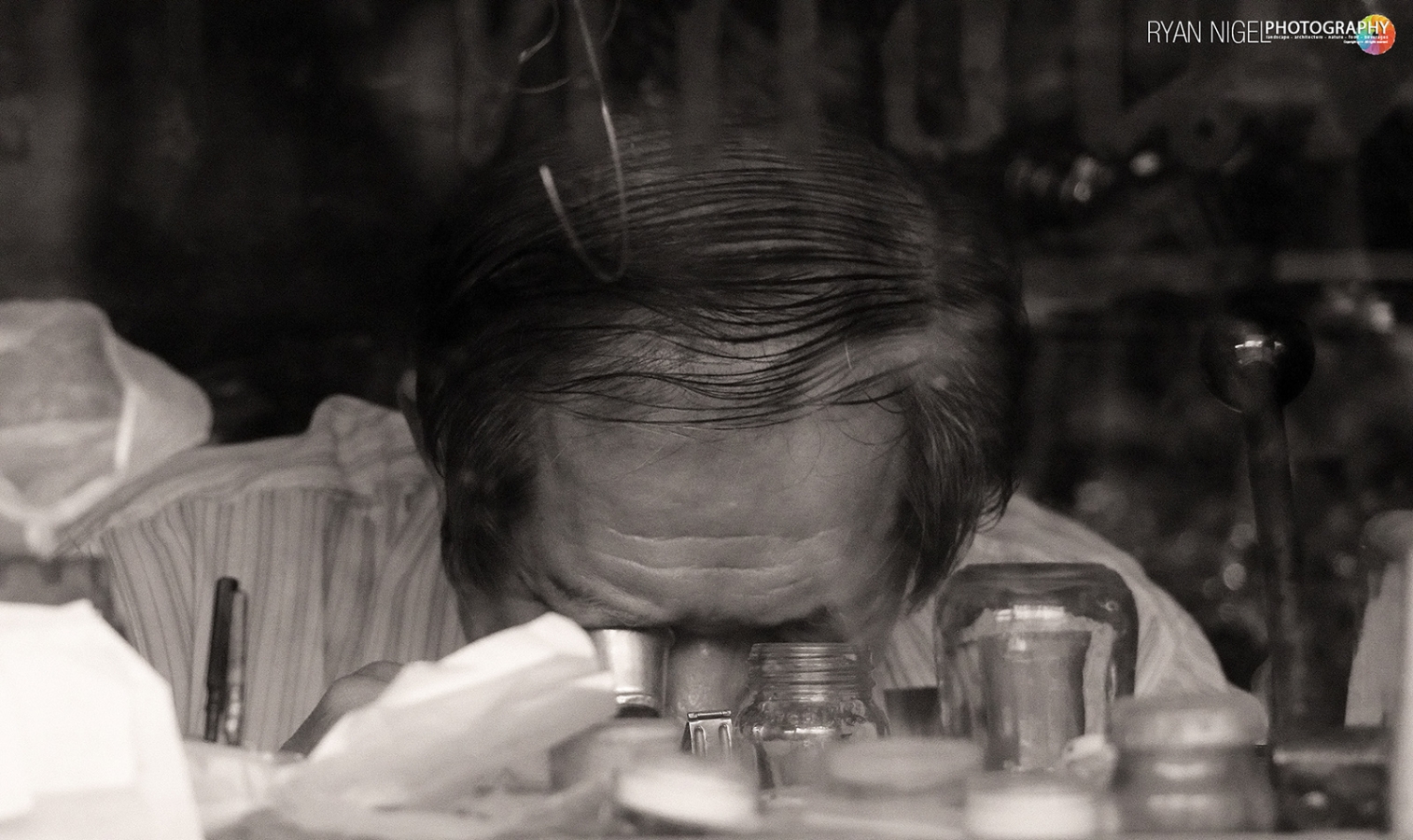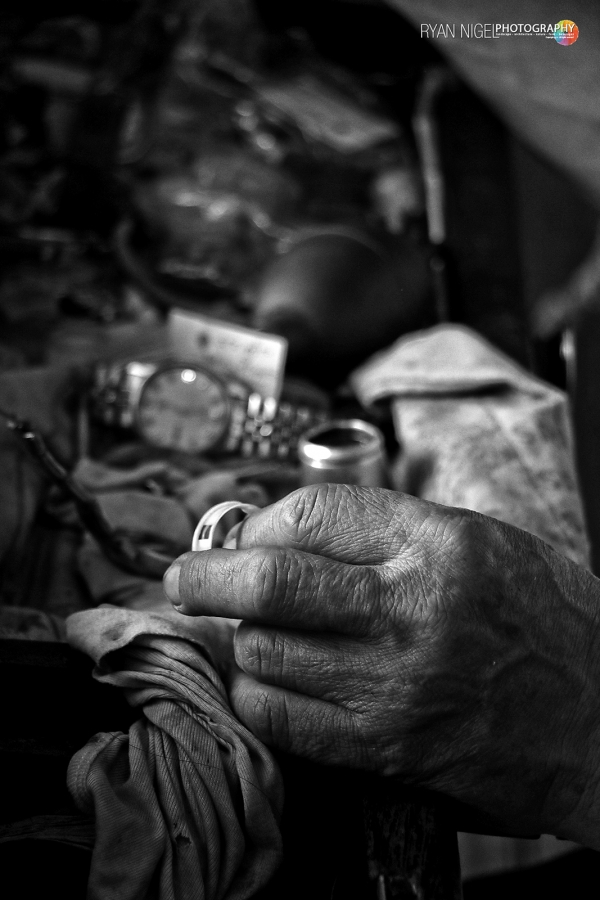 More photos. Click to enlarge.