So when you are 9,000kms from home, it is raining, you're sick (recovering from a serious ear problem) and have nowhere to go you can always search your harddrives for un-edited photos. So I did… and…. I found lots of photos from Scheveningen Beach ! I totally forgot that I shot some nice sunset photos and of course the Ferris Wheel !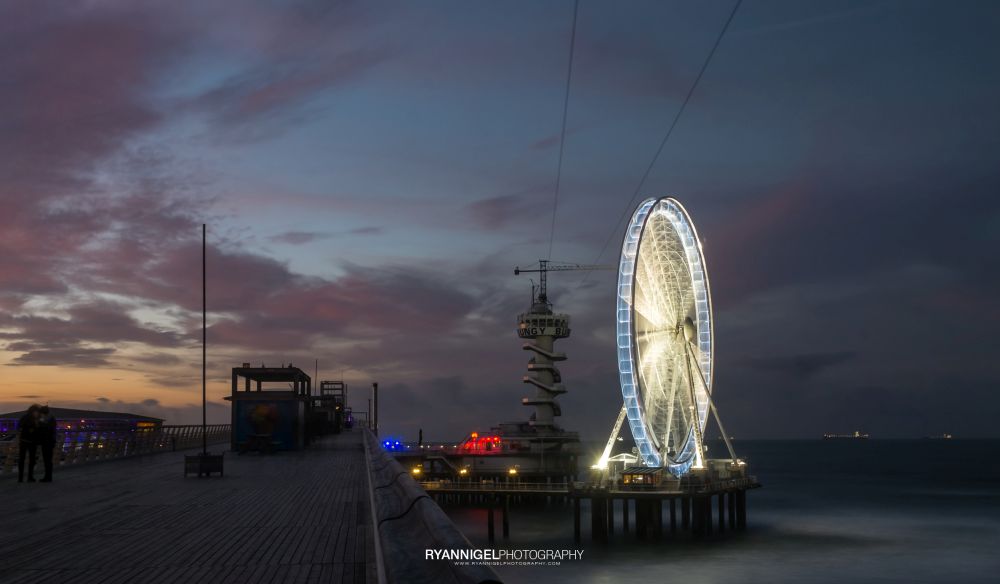 Right now, i'm sitting in my pyjamas behind my computer with a coffee. I got a serious infection in my balancing organ, vestibularis neuritis. I was out for about 5 days, flat. It's getting better now.
I remember taking these shots. It was hell ! The wind was so hard, nearly 30 knots ! The original plan was to shoot from the beach. But due to the hard wind and the sand/sea spray it was just no good. So I went up the pier and located myself behind a small snack hut to keep me out of the wind. It worked, got some nice shots from the Ferris Wheel in Scheveningen Beach. And in motion as well. (used an ND filter). The sunset was nice and gave some nice lighting on the beach, clouds and the pier.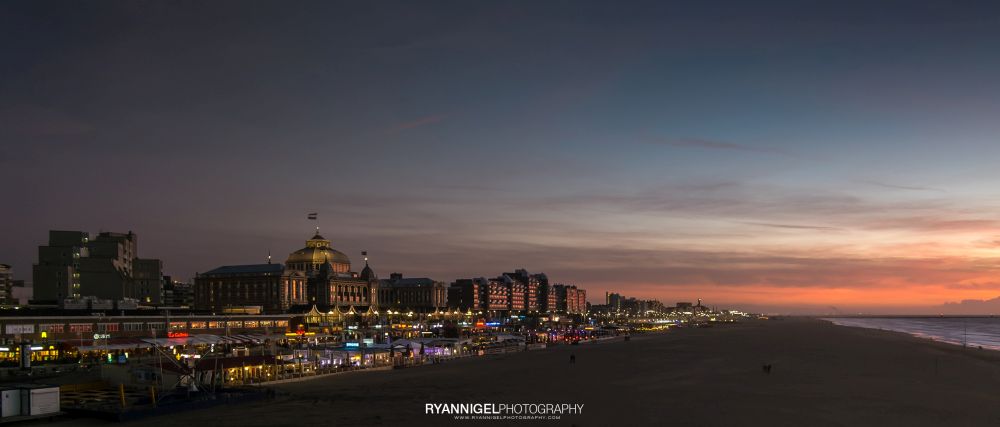 I did some black and white ones as well. I kind a like them 🙂 The wind was so hard that nearly nobody went up there to enjoy the views. The photo below is from half way on the upper deck of the Pier. To bad that pole is not in the middle (I tried to move it ! but it is fixed in the floor).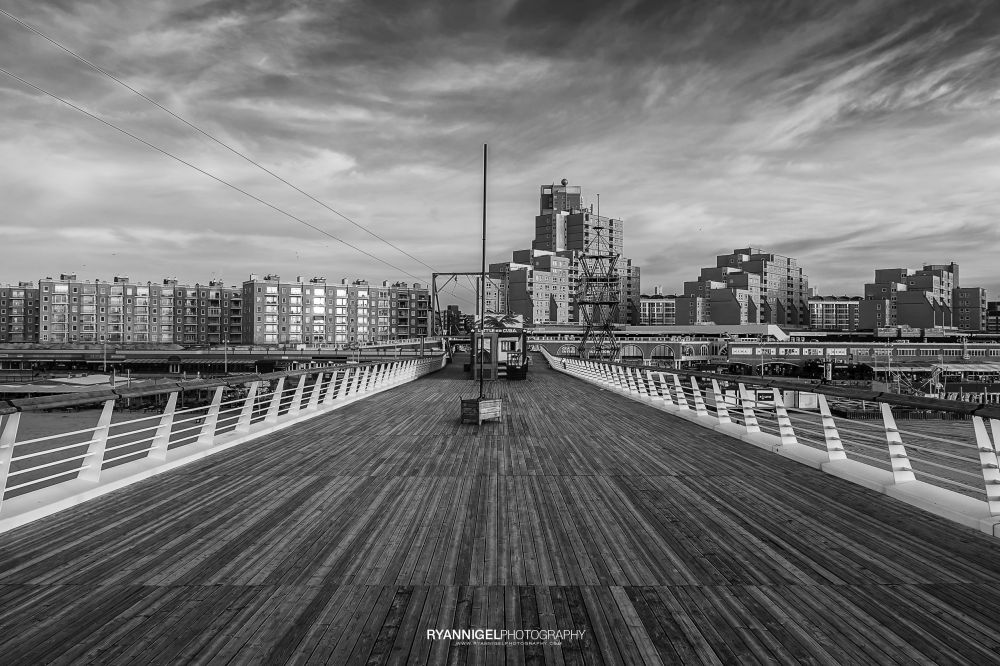 And if i turn around I see this. Made it also in black and white. Looks like the road to the horizon 🙂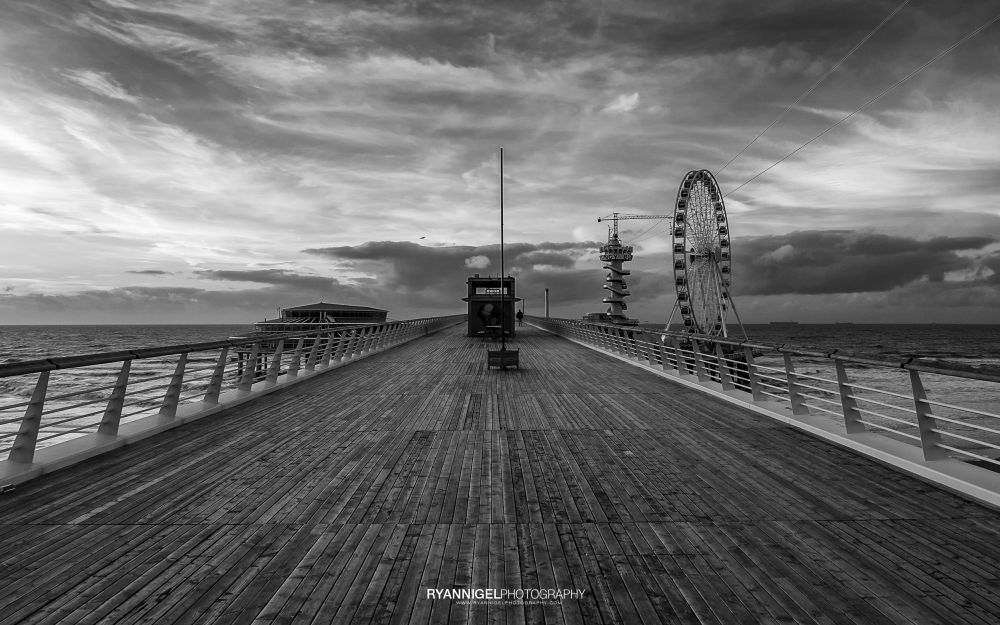 In my other post about Scheveningen Beach you can read more about the place and how to get there. Below some more photos of the Scheveningen Sunset, Ferris Wheel, Boulevard and Beach.