Scheveningen beach was one of my favourite places. Last year in wintertime, I was back in Holland (Netherlands) and did a quick shoot. Click here to see my post. This year I returned to Scheveningen and this time in Spring/Summer.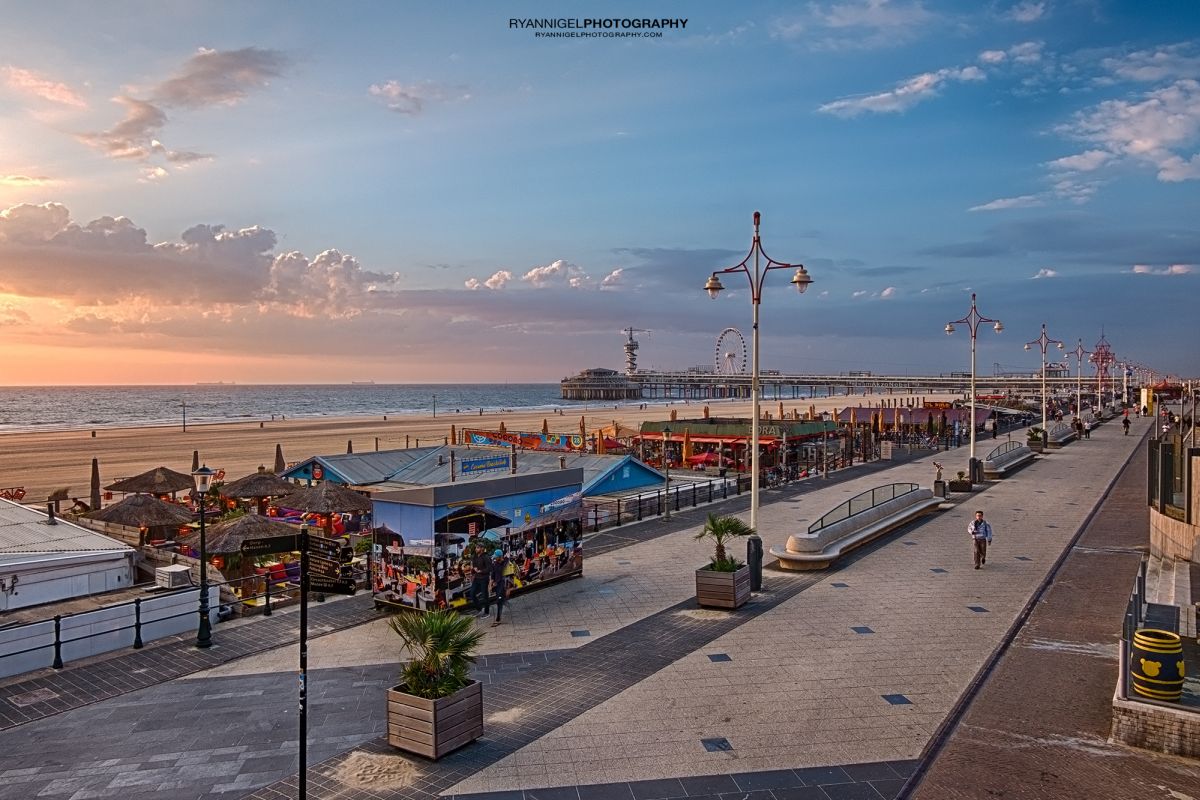 So what is and where is Scheveningen Beach ? 🙂 Well, it is a beach place in the west of the Netherlands. It's got a nice boulevard with loads of (expensive) beach clubs, offering food, drinks and some parties at night. The boulevard got a Pier, but it's a bit a 'glory long gone'.
The Scheveningen Pier once was an icon. It shaped the beach landscape and (still) offers great views over the beach and the sea. But the atmosphere is gone. The famous Pier offers nothing but great views. The little shops and places to sit, eat and drink are gone. Also at evening, the lights are off. It doesn't invite anymore. It doesn't say: 'come in and enjoy'.
The boulevard got a make over a couple a years ago. New pavement, new lights, a paint job here and there and some sculptures. (quite nice actually). The boulevard is still nice to walk. Many restaurants and the SeaLife Center got a make over too. But what is missing is the atmosphere. Now it all looks professional. Even some of the beach clubs.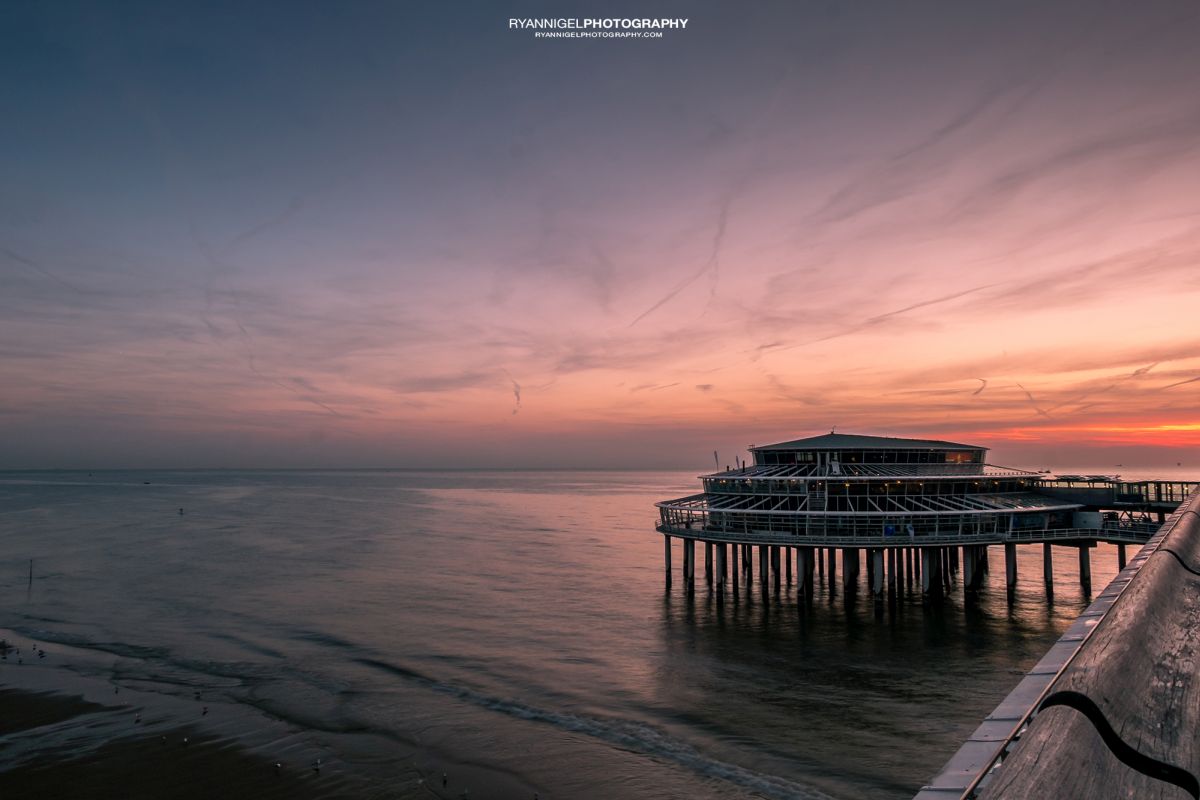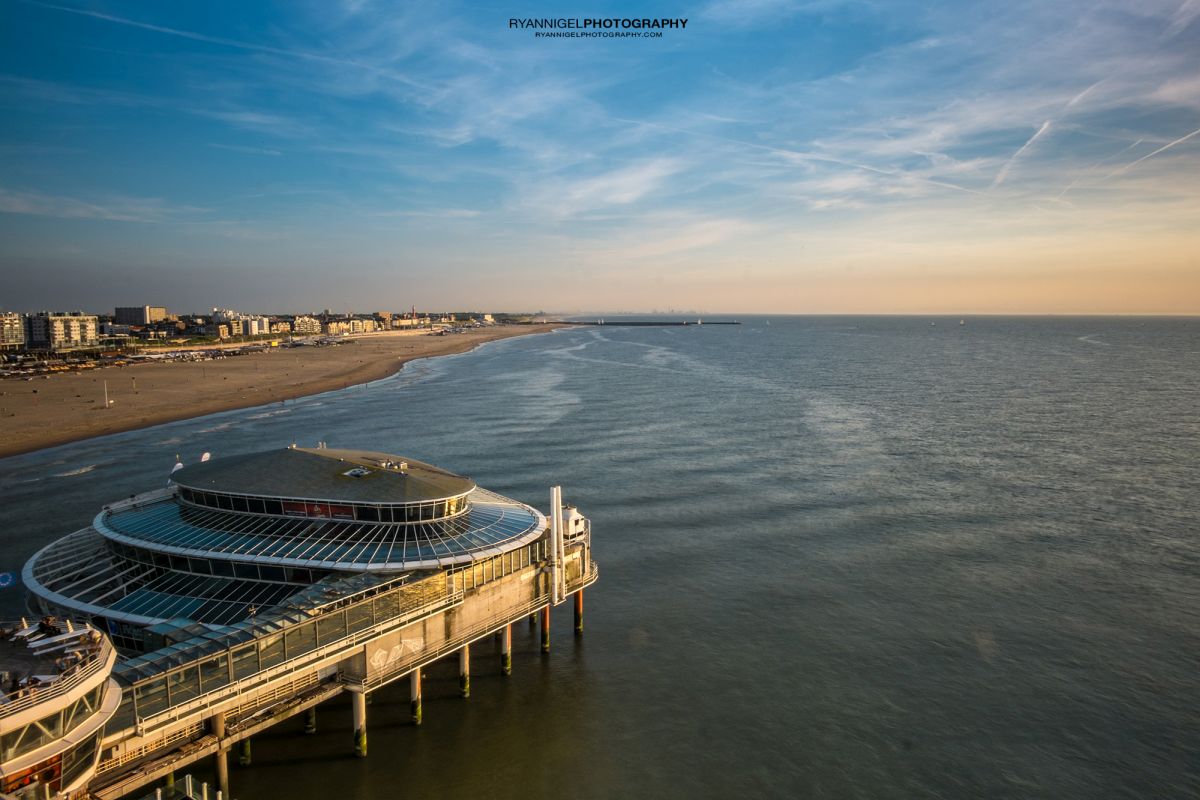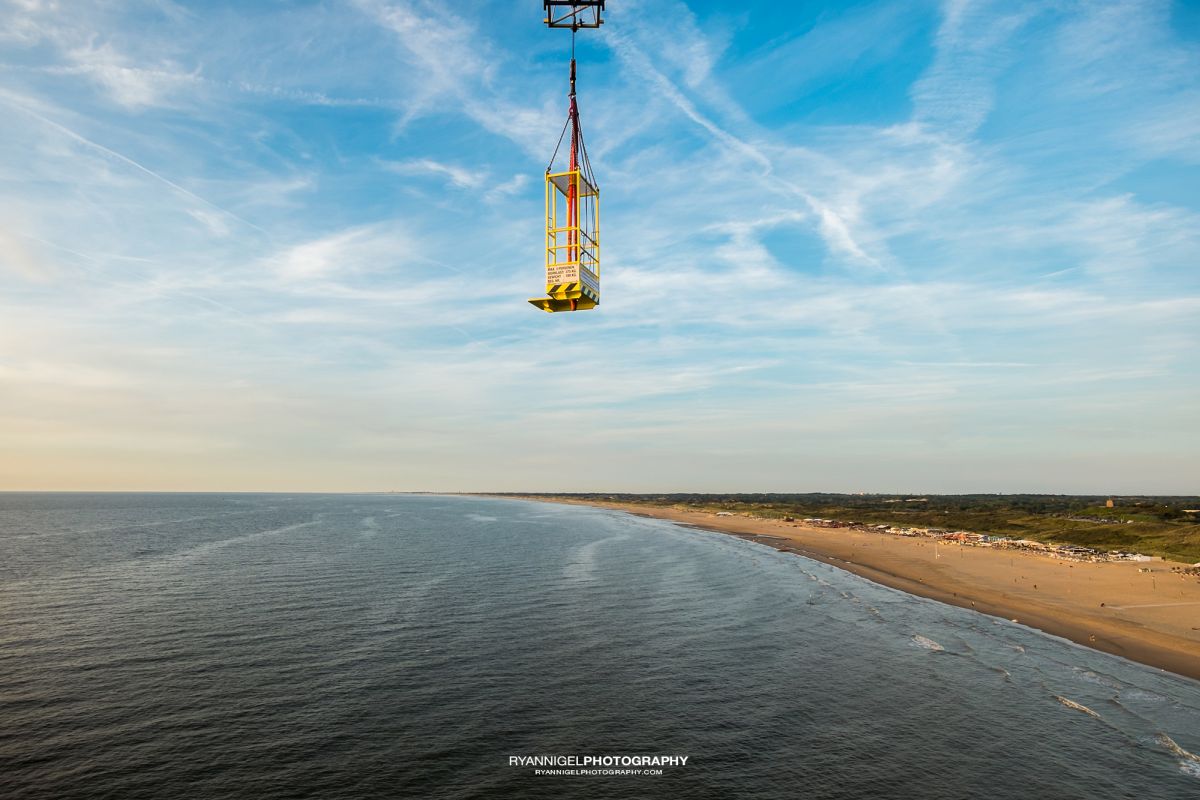 But it's not all bad. At times the sunsets (see photos below) can be stunning. If you are an action photographer, you can eat your heart out on windy days. Because of the massive amount of Kite Surfers and wind Surfers. The action, the scene, those people doing their thing at sunset. Amazing. Bring a long zoom, something in the range 70-200mm or 100-400mm. For the landscapers, like me, there is enough to shoot. The wide beach, the clams and shells, the coastline, the Pier itself. And more. If you go up the Bungy Jump tower (free) you can have some nice views in both directions. Bring a wide angle and I mean wide. Something like a 16-35mm or eqv. (if you shoot with a crop sensor).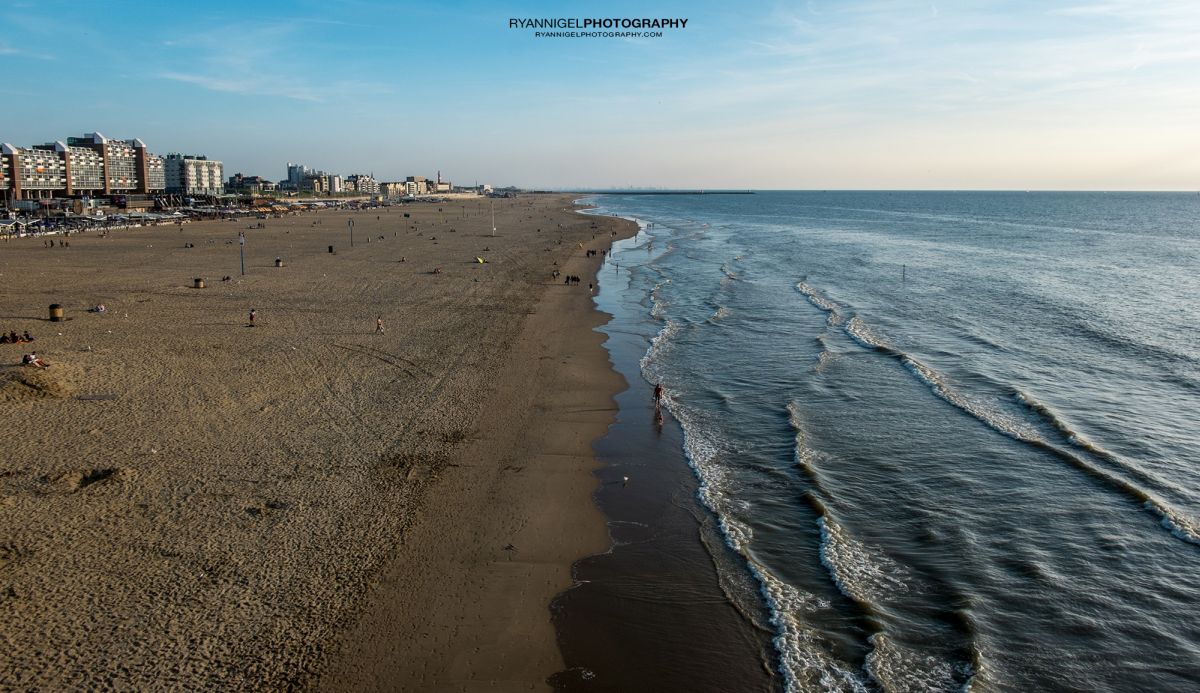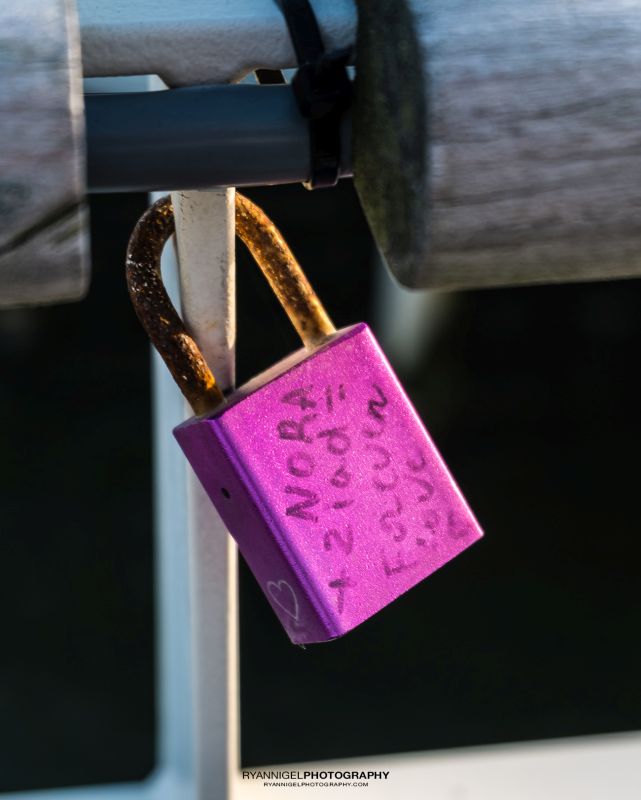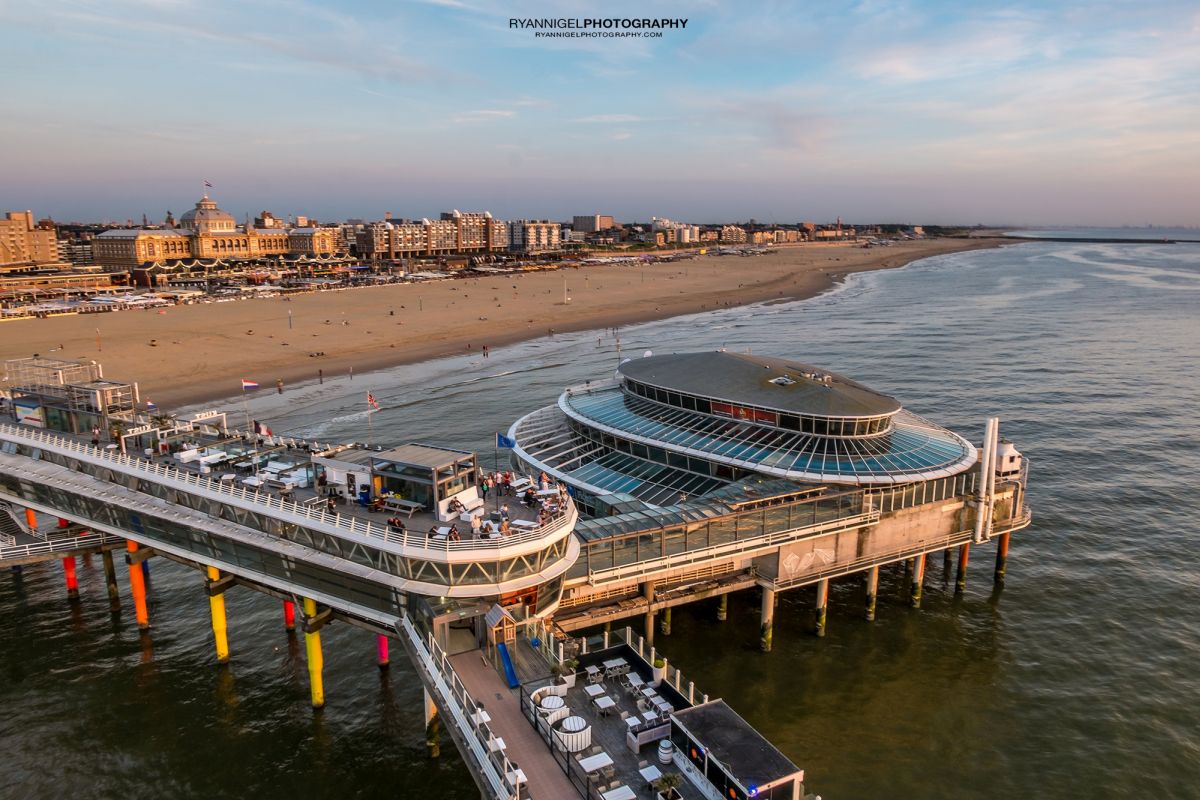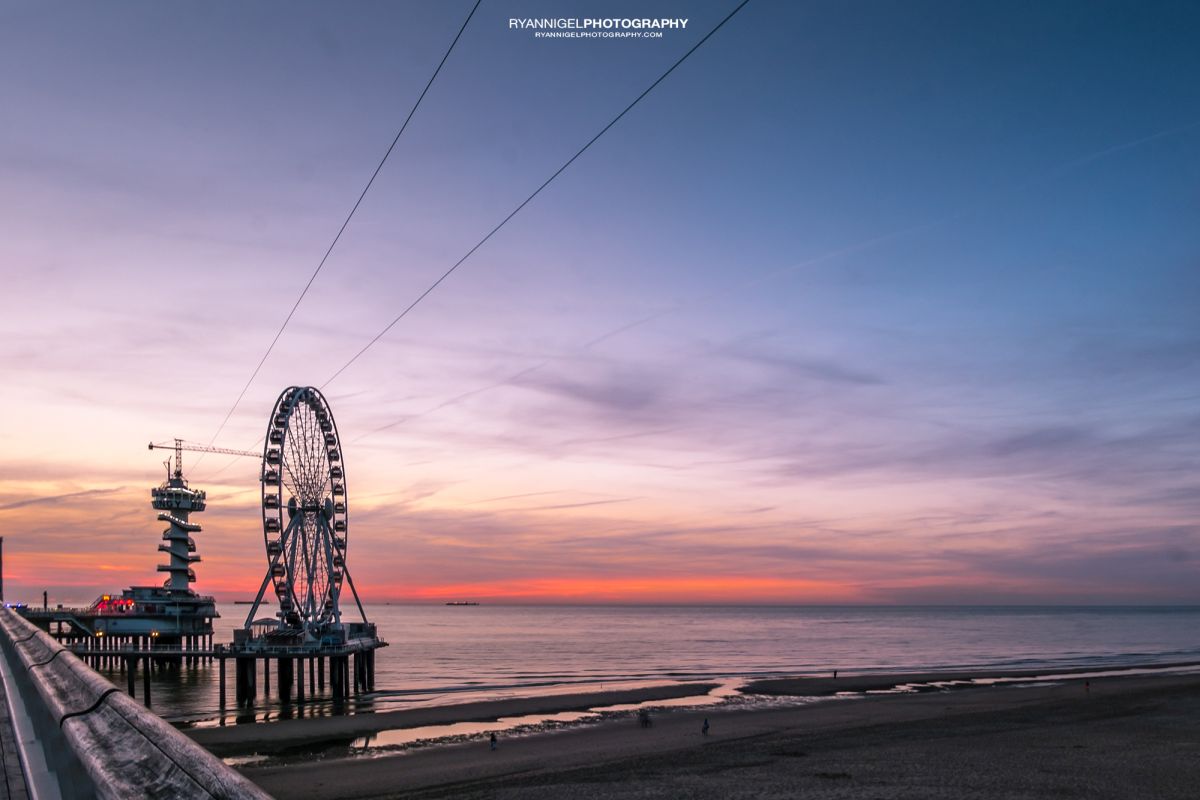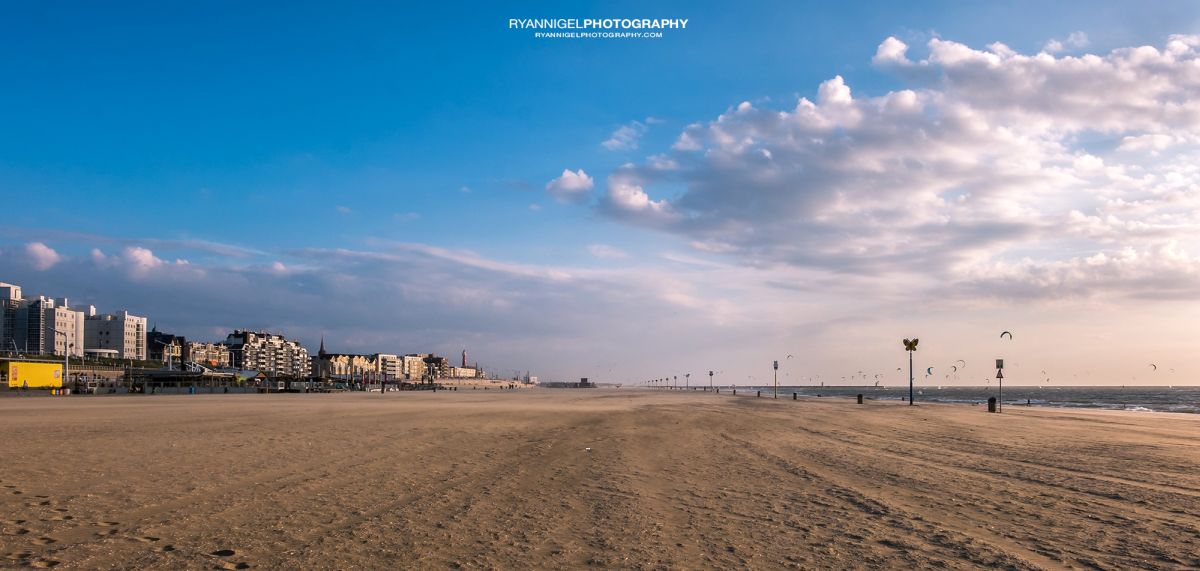 Sunset.
I love sunsets. I can go to the beach everyday, just to enjoy sunset. The clouds, the color, the ever changing light. And in Scheveningen you can enjoy really nice sunsets. At any location you have a great views over the sea. There is a small pier, it's more like a wave breaker. It got 2 small light houses and they give you some very nice scenery. At the time that I was shooting these photos, the place was closed due to the extreme wind, but I will check it out again.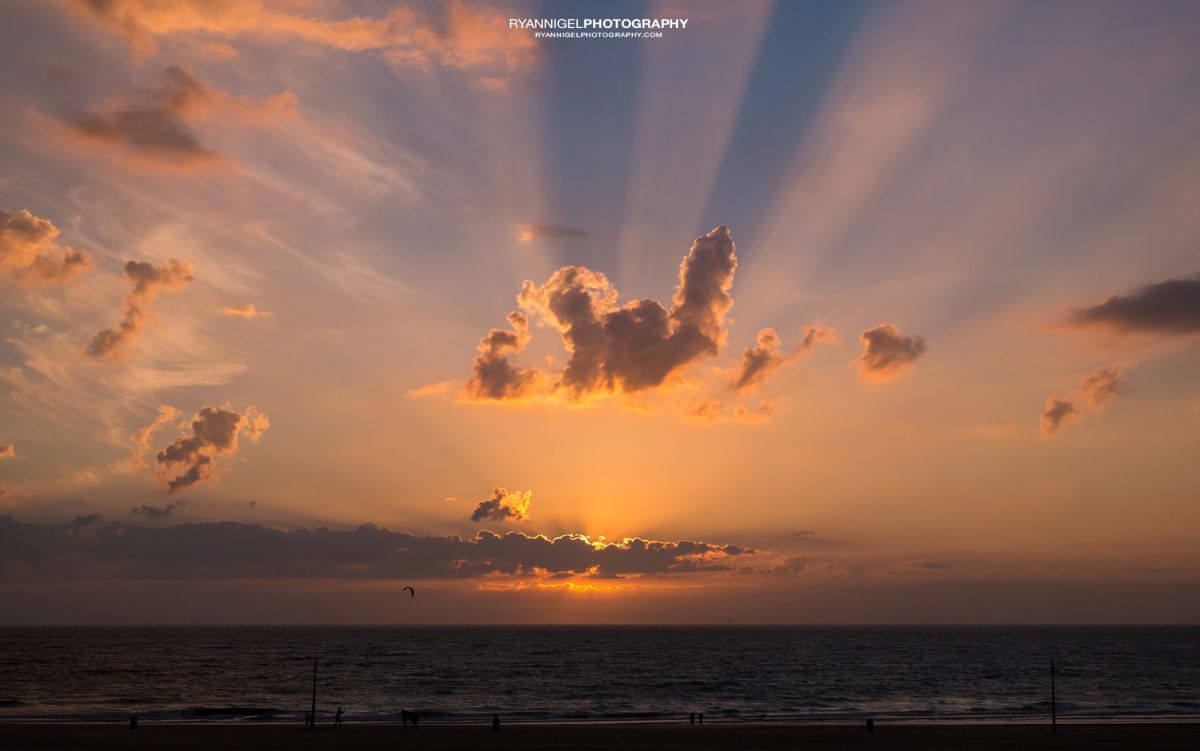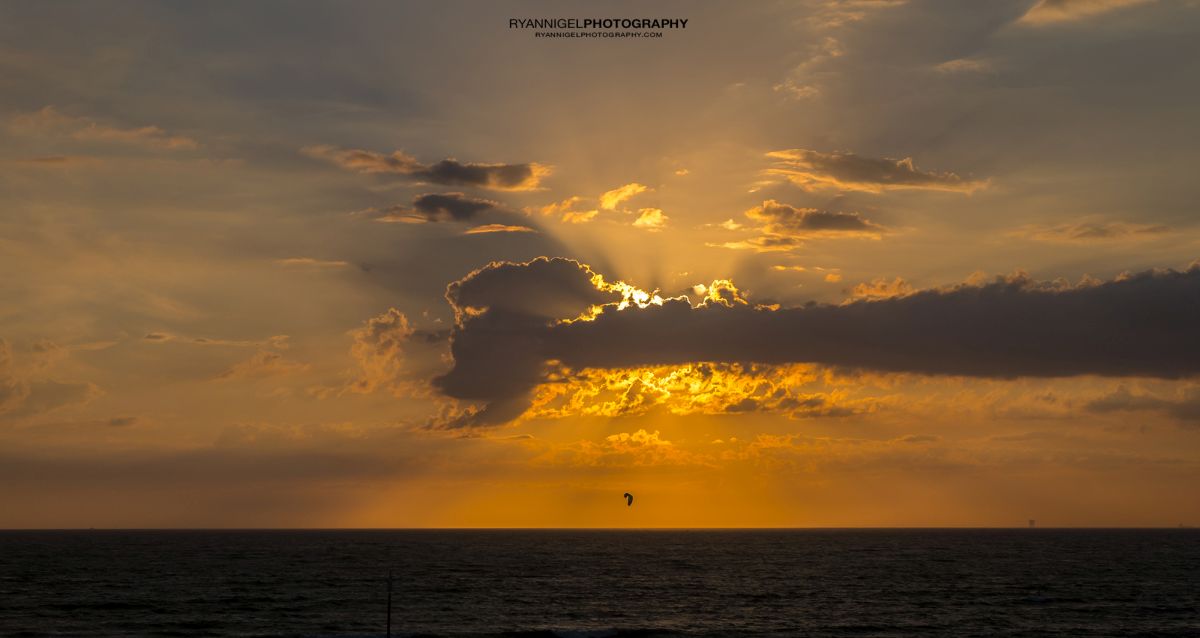 How to get there.
Take a train to The Hague (Den Haag). From the city center take Tram 1 towards Scheveningen. That's it 🙂

Photos
Click to enlarge.