Guilin China. Actually I should have started with this post. But Fenghuang and Zhangjiajie were so much more impressive that I started with those 2 first. Guilin was the starting point of this trip (trip map below). From there it was a boat trip down south to Yangshuo, back to Guilin and from there to the Longji Rice Terraces. Again back and off to Fenghuang. I think I should have planned better 🙂 Also the weather was not outstanding. Cloudy, misty, foggy, low temp., etc. I went up some viewpoints to shoot some landscape photos but the weather was just not good enough.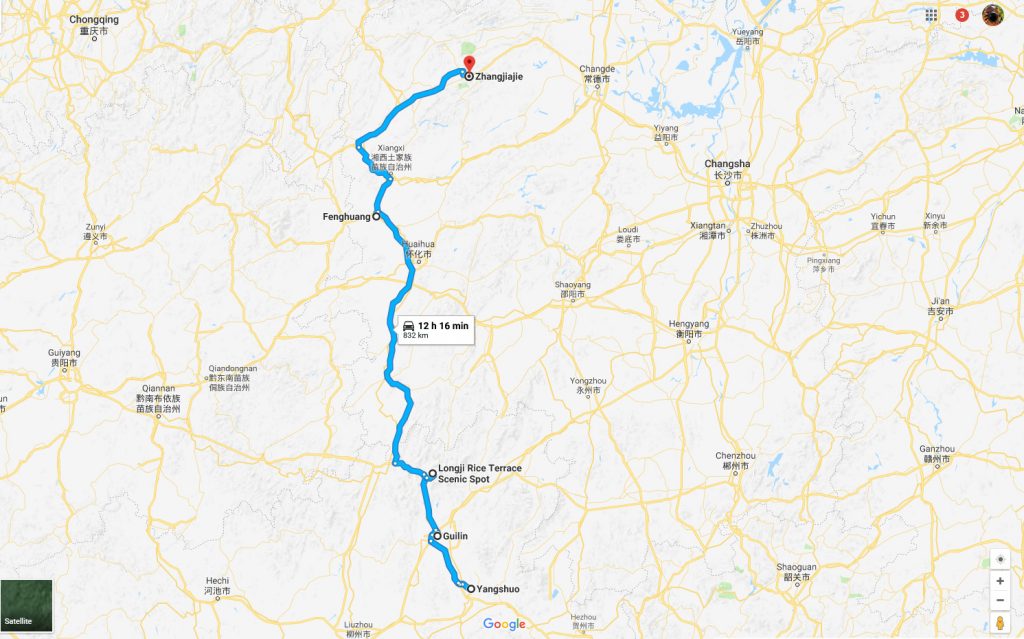 So back to Guilin. So what and where is it ? It is a city in North Guangxi, China. Guilin is a scenic town and one of the best-known tourist destinations in China. There are many scenic places within short traveling distance of Guilin. These include Longsheng with its famous Longji rice terraces; the Li River, a scene of which is printed on the back of ¥20 bank notes; Yangshuo, a small county downstream from Guilin; and much more. This makes Guilin an excellent base for exploring the northern end of Guangxi Province.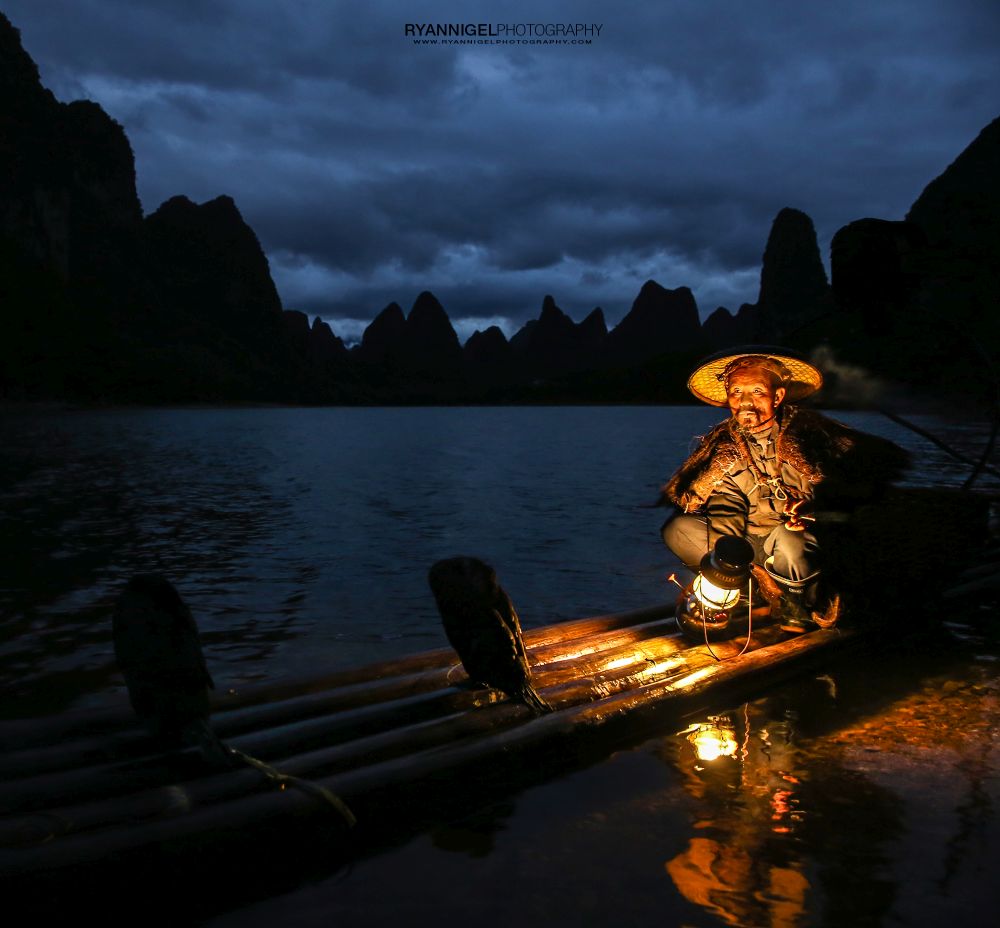 At its center there are 2 lakes, Shanhu (Cedar) and Ronghu (Banyan), remaining from a medieval-era moat that once surrounded the city. Boats travel through these lakes and other lakes via connected rivers. On Shanhu Lake's shore, twin pagodas, the Sun and Moon, light up the sky at night.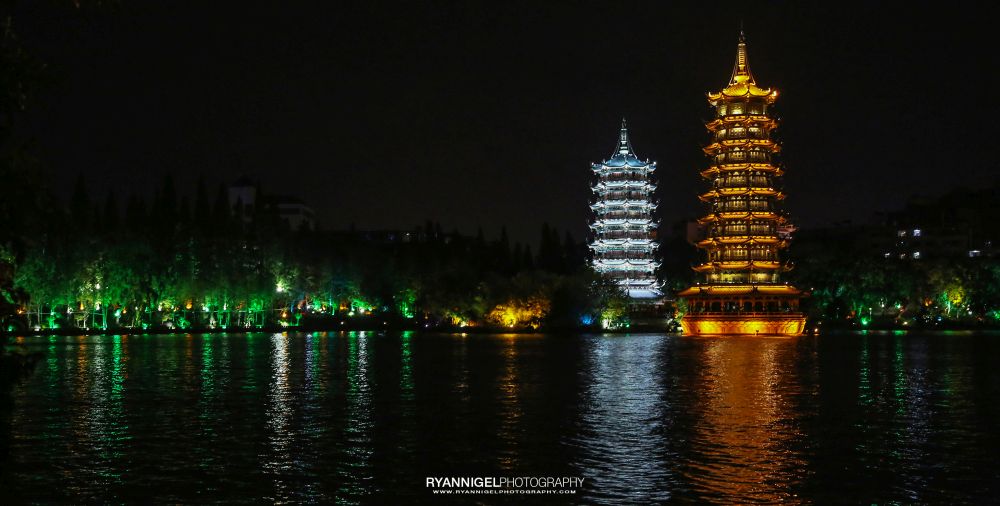 Guilin itself is like most other medium size Chinese cities, other than that it has a large number of western-style hotels, tourists and is relatively free of air pollution. Many Chinese domestic tourists also flock to this area. What makes it special is its proximity to many picturesque limestone mountains and formations. It is a beautiful city. The town center is surrounded by two rivers and four lakes and studded with sheer sided karst mountains. Outside the city center, the buildings are less well kept. The main industry in the city is tourism so the city is much cleaner than other Chinese cities. (text: Wikitravel)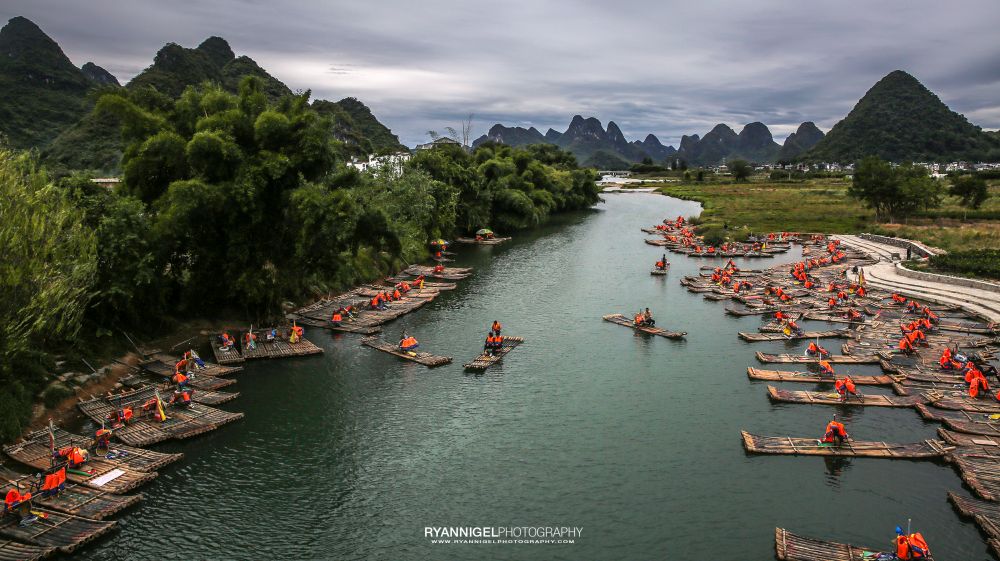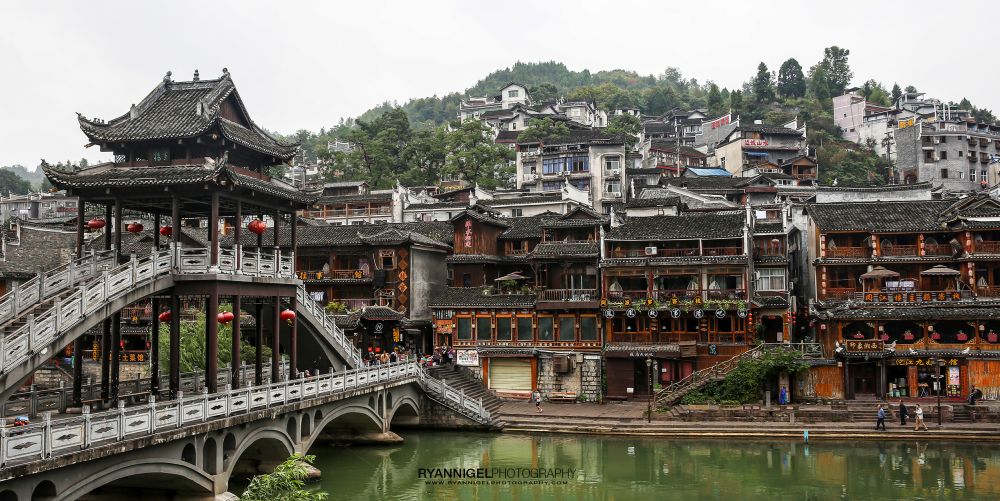 The stunning landscape in which the city is situated has a kind of magic that is all its own. The strangely shaped hills or karsts, with the verdant vegetation ranging from bamboos to conifers together with crystal clear waters and wonderful caves make the city such an appealing destination. It is an important cultural city with a history of more than 2,000 years, and has been served as the political, economic and cultural center of Guangxi. It's clean and modern, with a high percentage of English-speaking locals, but you'll have to put up with touts and high admission fees to sights.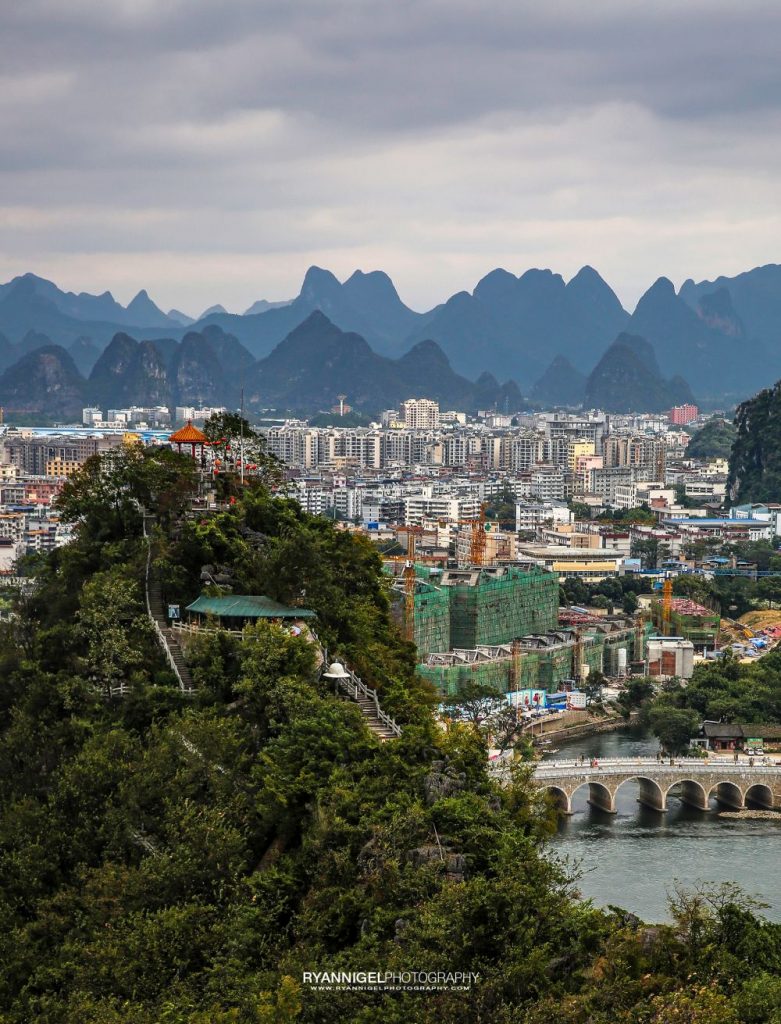 More about Guilin
Click on the links below to read more about Guilin. As stated in my other posts, there is already so much on internet and i have very little to add to that.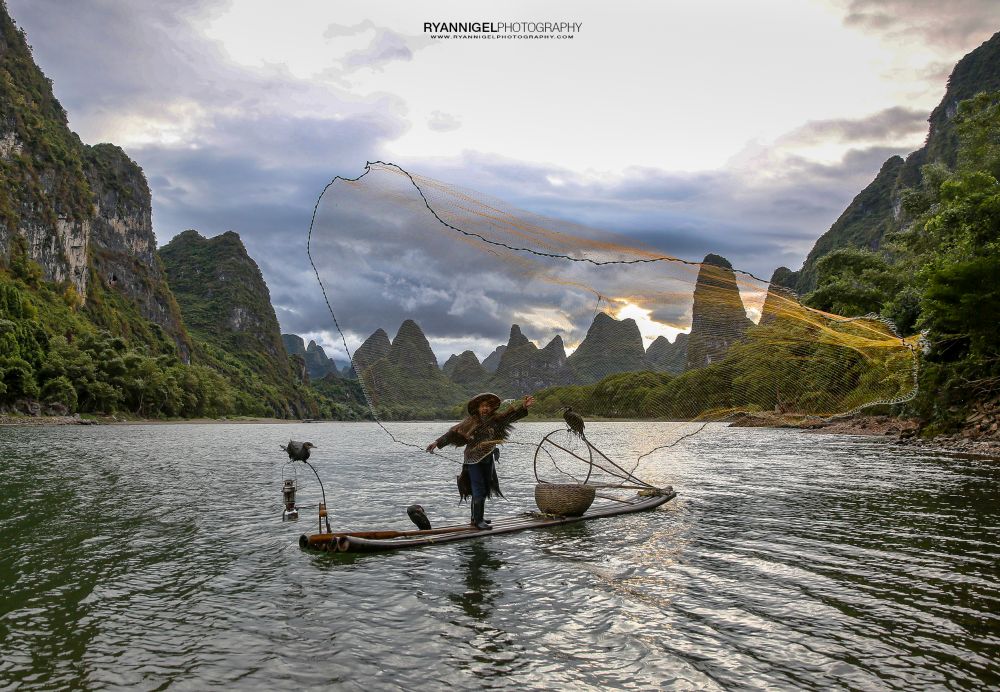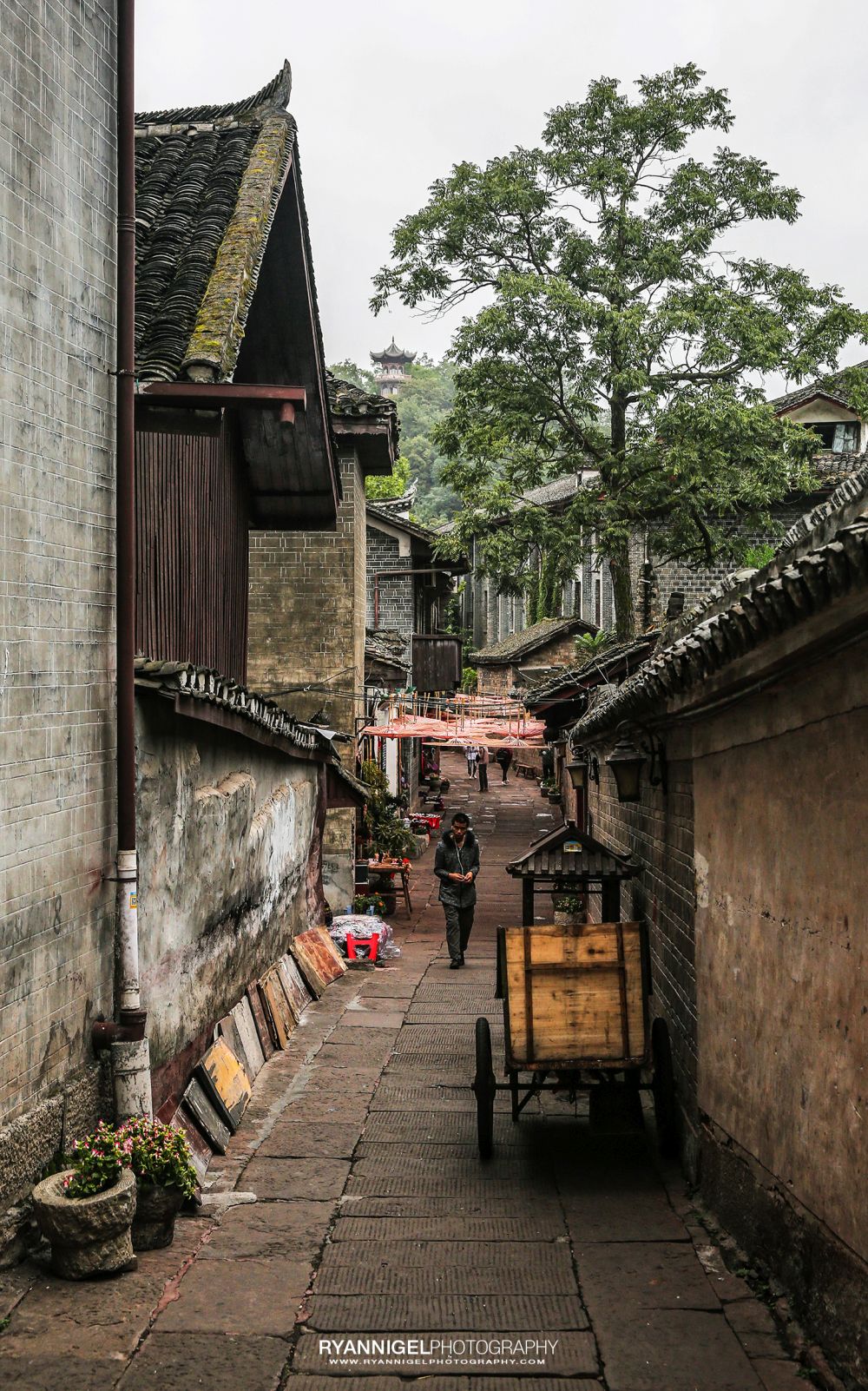 How to get there
Plane
Guilin Liangjiang International Airport (KWL) is about 28 kilometers (about 17.4 miles) from the city center. About 50 airlines connect the city with domestic cities as well as foreign countries such as Japan, Korea, Malaysia, Singapore, Thailand, etc. In particular, airlines schedule several flights daily to and from major cities in China like Beijing, Chongqing, Guangzhou, Guiyang, Haikou, Hangzhou, Hong Kong, Kunming, Macau, Nanjing, Nanning, Qingdao, Sanya, Shanghai, Shenzhen, Taiyuan, Wuhan, Xian, Zhengzhou, Dalian, Shantou, Chengdu, Lanzhou, Tianjin, Jinan, Wenzhou, Changsha, Fuzhou, and Zhuhai.
The airport shuttle bus runs between the airport and the Civil Aviation Mansion located at No.18 Shanghai Road and the bus fare is about CNY20. The bus leaves for the city center following the flight arrivals. In the city center the bus leaves for the airport every 30 minutes from 6:30 to 20:00. Remember to take the bus two hours before your fight. It costs about CNY80 for taking taxi.

Bus
There are three bus stations: the General Bus Station, the Chengnan Bus Station and the Beimen Bus Station. Intercity express coaches arrive and depart from the long-distance coach station, one bus stop north of the main railway station on the main Zhong Shan Road. This proximity is handy should you want to compare prices and journey times in deciding between taking a coach or a train, the distance between the two being a fairly easy walk of a kilometer or less.
Ticket prices on coaches tend to be cheaper than on trains, but there are some penalties for using them. Roads between cities tend, sometimes, to be less than ideal and the ride can be bumpy. Toilet facilities may be absent, and the busses stop to pick up and let off passengers more than you want.
More info on chinahighlights.com
Train
There are three railway stations in Guilin city.With the addition of Yangshuo Station, also opened in 2016, now there are four train stations you can choose from in the area.
Guilin Station is Guilin's main station for regular trains and north-south bullet trains. It's central location means it's usually the most convenient choice.
Guilin North offers similar, but slightly fewer, services, and being about 40 minutes from downtown, it's definitely a plan B
Guilin West Station is a new station opened in 2016 about 5 kilometers (3 miles) northwest of Guilin North Station, itself about 5 km north of central Guilin. In general, Guilin West has most Guiyang-Guangzhou HSR services, but being at least 50 minutes by public bus to central Guilin, it's inconvenient.
Yangshuo Station is actually 6 km east of Xingping on the Li River, an hour or so from West Street, so a bus from Guilin is still quicker than bullet train + bus to Yangshuo town. The station is a good option if going direct to/from Yangshuo using the Guiyang-Guangzhou HSR though
More info on chinahighlights.com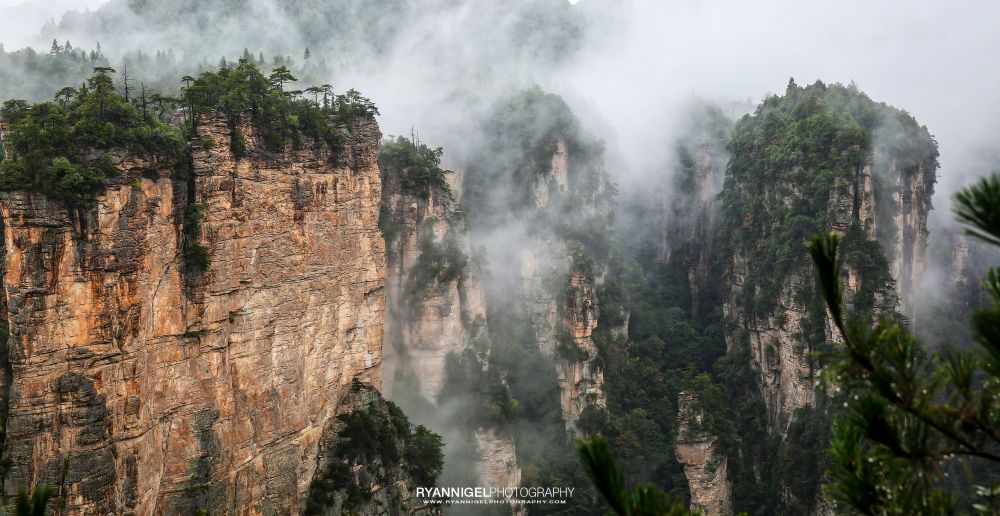 What to see and do
It is a large area and there is so much to see and to do. From seeing the sunrise over the landscape to a boat ride over the Li River to Yangshuo. Below a list of what to see and to do. Note: There are two "golden travel weeks". The first weeks of May and October. In these two "golden weeks", most popular destinations including Guilin are filled with Chinese travelers. Also, July and August are the summer holidays of schools in China, destinations like Guilin are quite crowded in those months.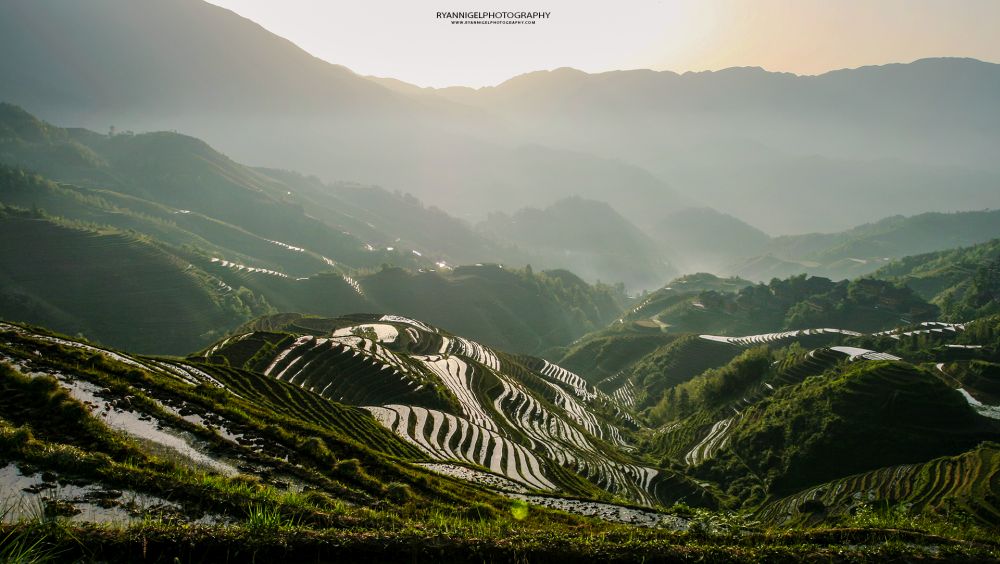 Exploring the Li River
The Longji Rice Terraces
Reed Flute Cave
Crown Cave (Underground river)
Two Rivers and 4 Lakes
Daxu Ancient Town
Fubo Hill
Yao Mountain
Guilin's Floating Villages
Xianggong Hill
And there is so much more. In Guilin there are enough tour offices that can help you getting around.
If you are into photography like me, check this out. (Link, click please)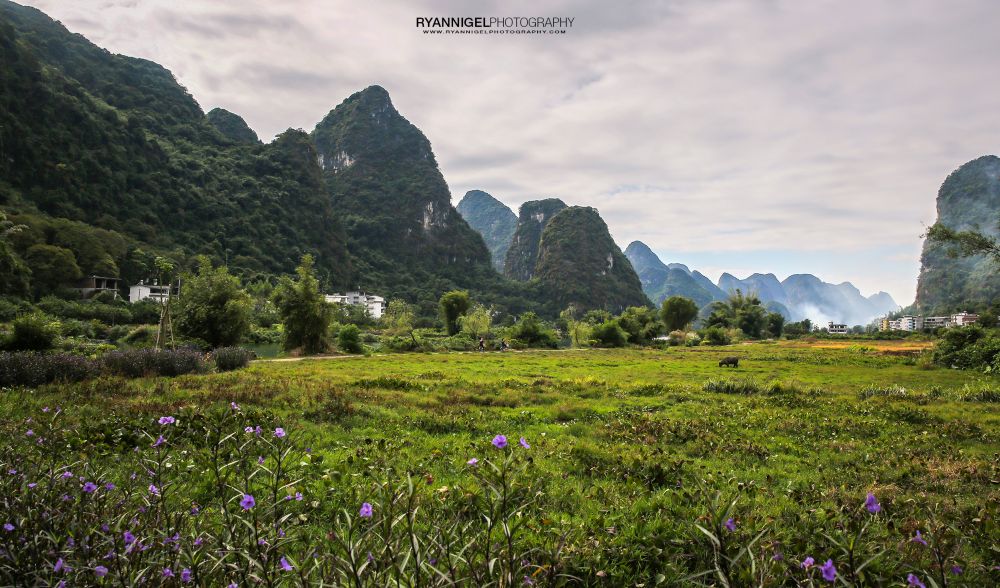 More photos
Click to enlarge.