Zhangjiajie China. For many foreign people quite an unkown name and place. For Chinese people a synonym for natural beauty, great nature and stunning views. So what is it, where is it and how to get there ?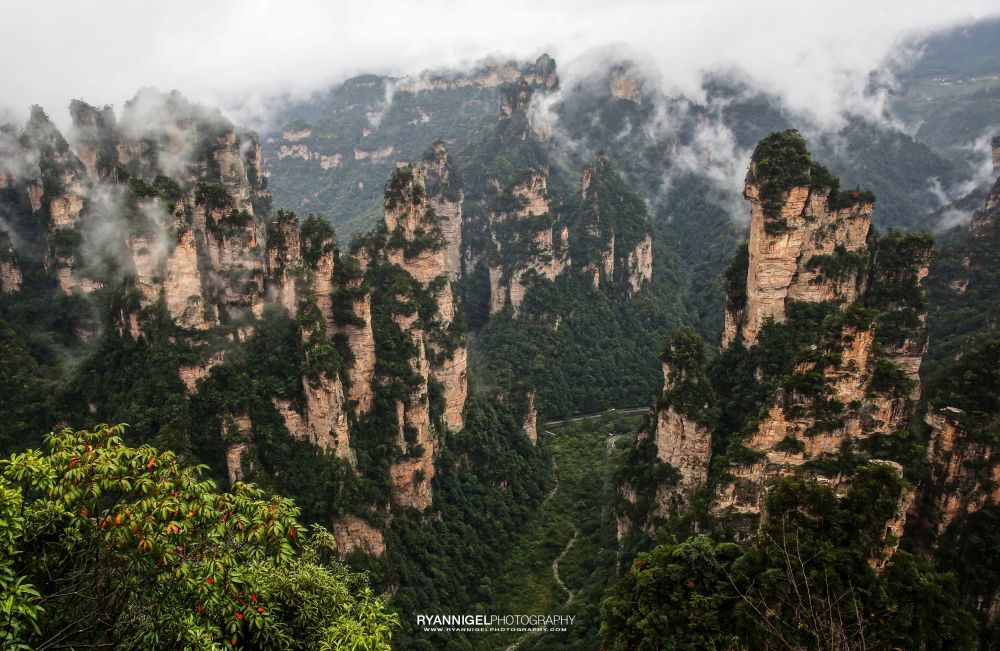 Zhangjiajie, a city in the northwest of China's Hunan province, is home to the famed UNESCO Wulingyuan Scenic Area. This protected zone encompasses thousands of jagged quartzite sandstone columns, many of which rise over 200m, as well as caves filled with stalactites and stalagmites. Wulingyuan also encompasses forests, rivers, waterfalls and 2 large natural land bridges, as well as endangered plant and animal species. So that's quite a lot. The area is also huge. Nearly 10,000 square km… This is not an area that you do in 1 day. 🙂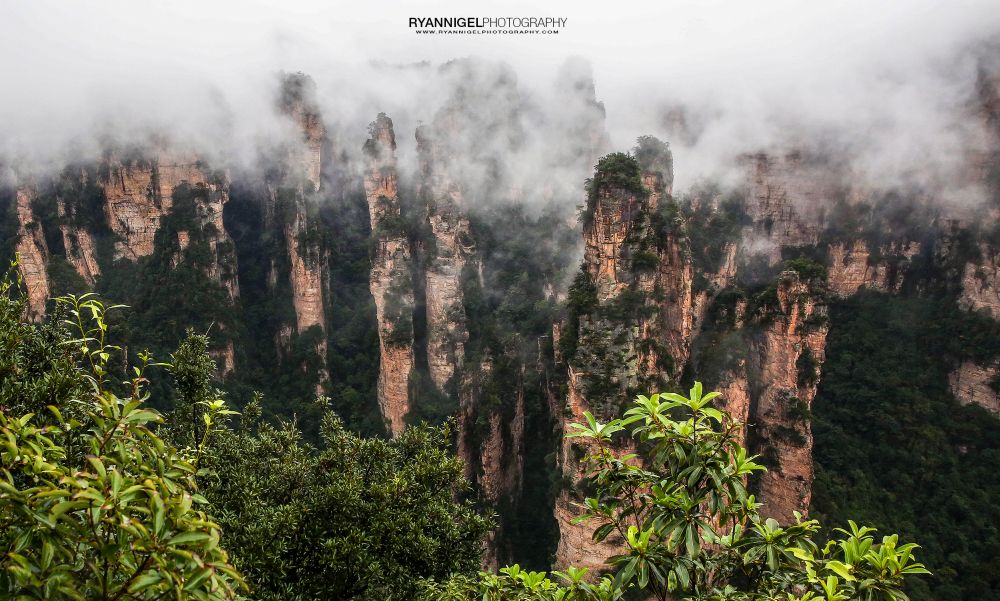 And you shouldn't. The nature is so impressive and spectacular. It is a joy to see it, to experience it. It definitely worth to stay a couple of days and visit the most important areas. And when you are there, do visit the Tianmen Mountain. I didn't had the chance to visit this impressive place, but if you can, do it ! The Tianmen Mountain with its 99 bend road going up is a marvelous place. Here you do the Glass Floor walks and the famous Cliff Hanging walk ways. Enough reason for me to go back to this spectacular place.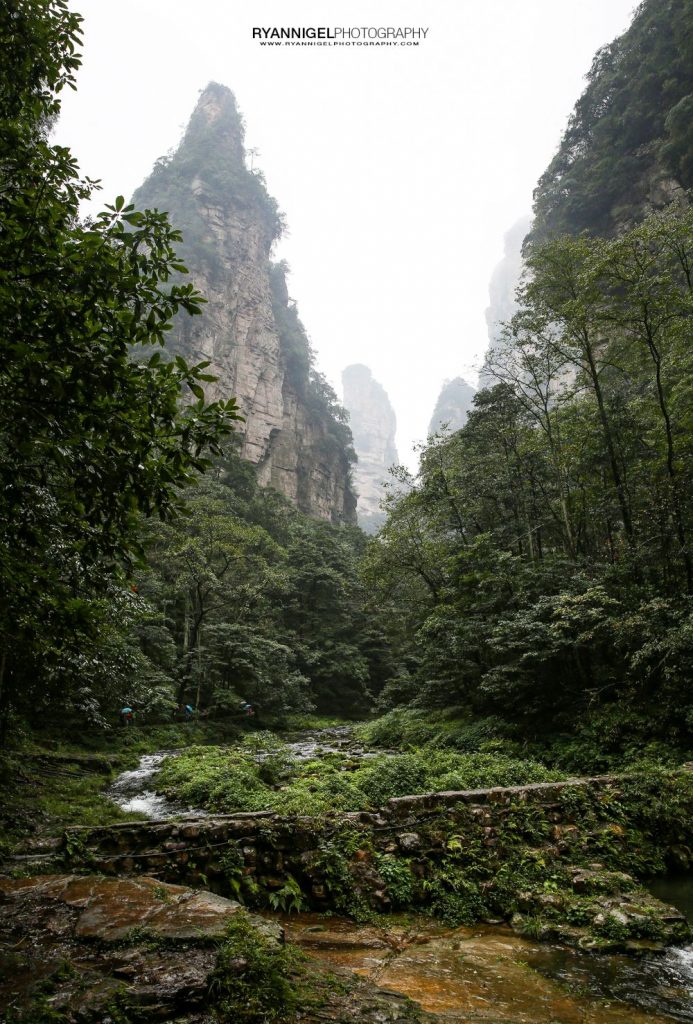 Zhangjiajie is a famous spot in China and very well known. Parts of the movie Avatar been shot there as well. You should plan your travel / visit very well because it can get crowdy up there. Very crowdy ! Check online for local Chinese holidays and festivals and avoid them as much as you can. As you see on the photos i did this trip near winter time and there is nearly nobody around. The advantage is that you have no crowds, the disadvantage is the weather. I was unlucky and got clouds, mist, moist and more for 3 days ! So no great wide views, but still a damn good experience….. 🙂
In the links below you can read about the history of the place and many more things. There is already so much info on the internet 🙂 i have very little to add to it.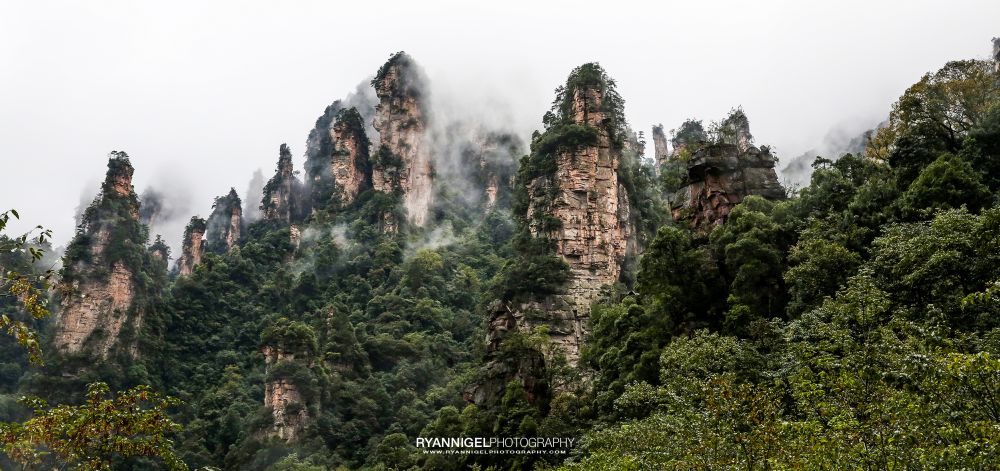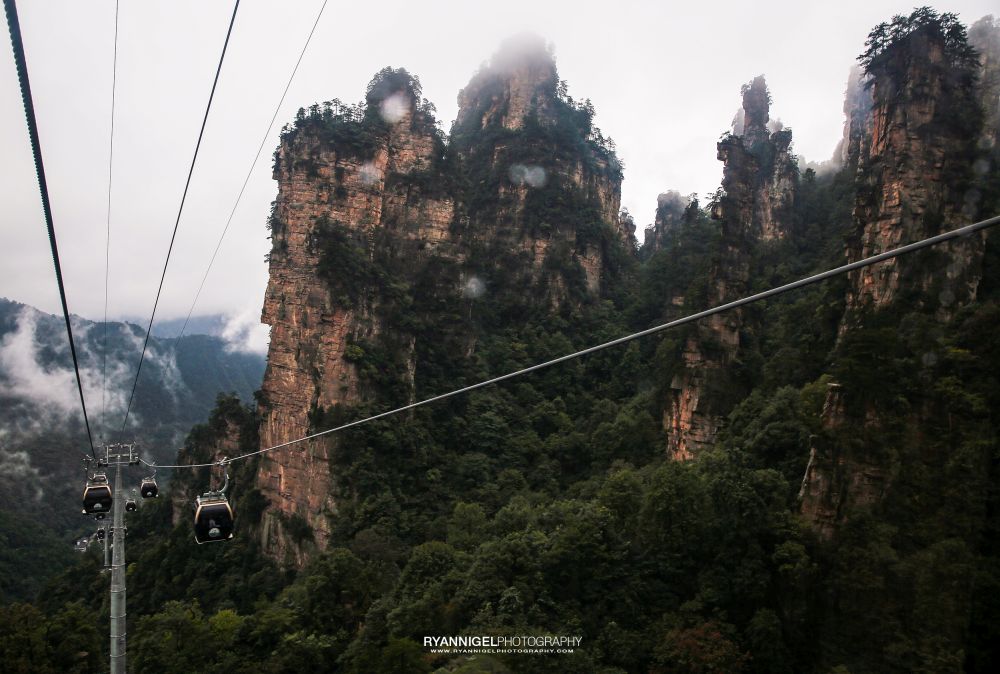 How to get there
Zhangjiajie is a small city surrounded by mountains, with a small airport and no high-speed railway (though there are bullet trains to Changsha, 320 km south, and connecting 5-hour trains).
There are a limited number of direct trains and flights from China's major tourist cities including Beijing, Shanghai, Chengdu, and Xi'an to Zhangjiajie. If there is no direct flight or train from your city, you can consider taking a connecting flight at Shanghai, Guangzhou, or Changsha.
By plane
Zhangjiajie has an airport. Hehua ('Lotus Flower') Airport offers direct flights to and from Changsha, Beijing, Shanghai, Xi'an, Guangzhou, Shenzhen, Kunming, and other important cities. Most flights land in Zhangjiajie in the evening.
If there is no direct flight from your city, such as Guilin and Hong Kong, consider taking a connecting flight at Shanghai, Guangzhou, or Changsha.
The airport is in Yongding District, 4 km (2.5 mi) from the center of the city. Airport shuttle buses and city bus #4 go from the airport to the downtown area. A taxi, costs around 50 yuan.
By bus
Te most convenient way to travel. For example: Zhangjiajie is 376 kilometers from Changsha. The journey takes 4–5 hours by bus from any bus station in the city. The buses depart from 10:30 to 19:00, and the ticket price is around 130 yuan.
By train
There is a train station. Zhangjiajie is linked by rail directly to most cities in China, including Beijing, Shanghai, Guangzhou, Shenzhen, and Guiyang. Train journeys often take at least 10 hours and are not recommended.
More transport info. In this link (click) you can find all the transport info you need.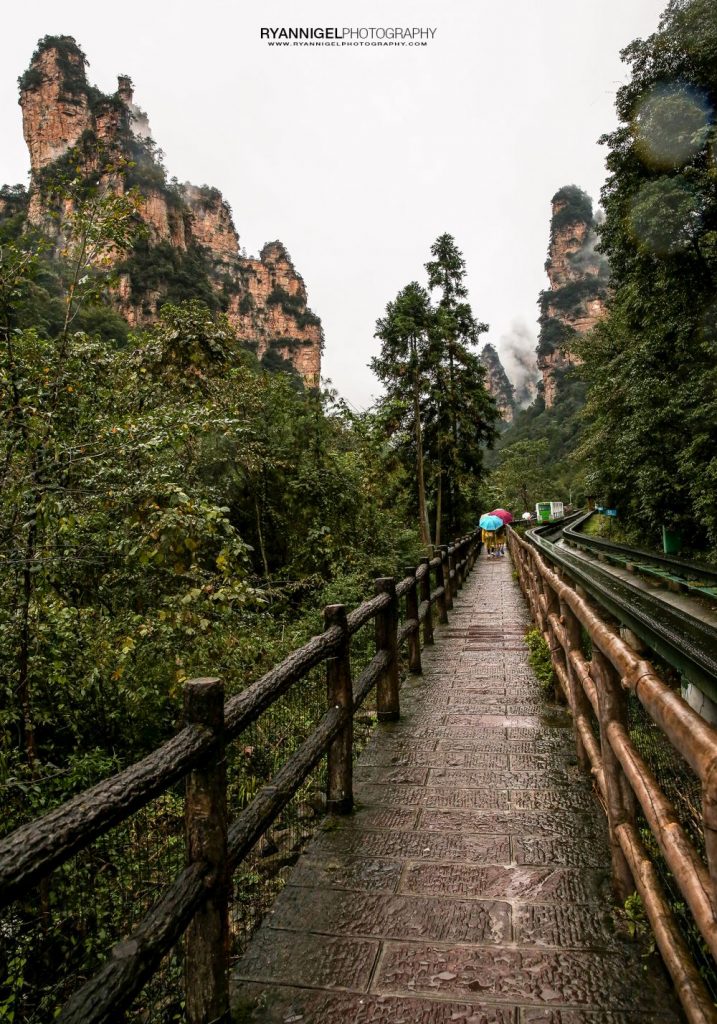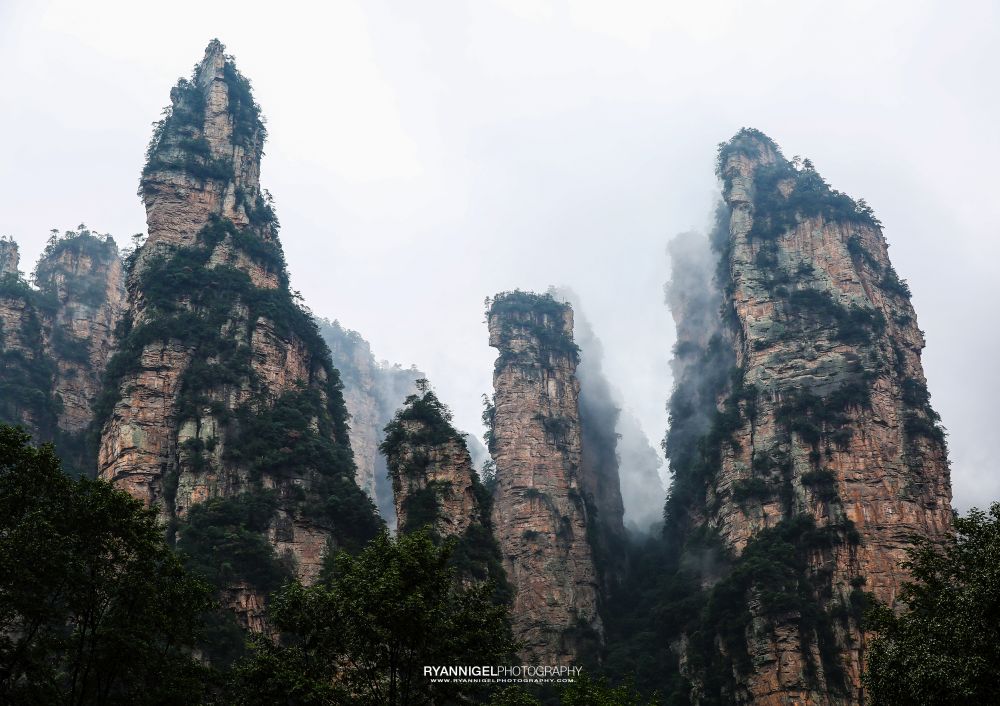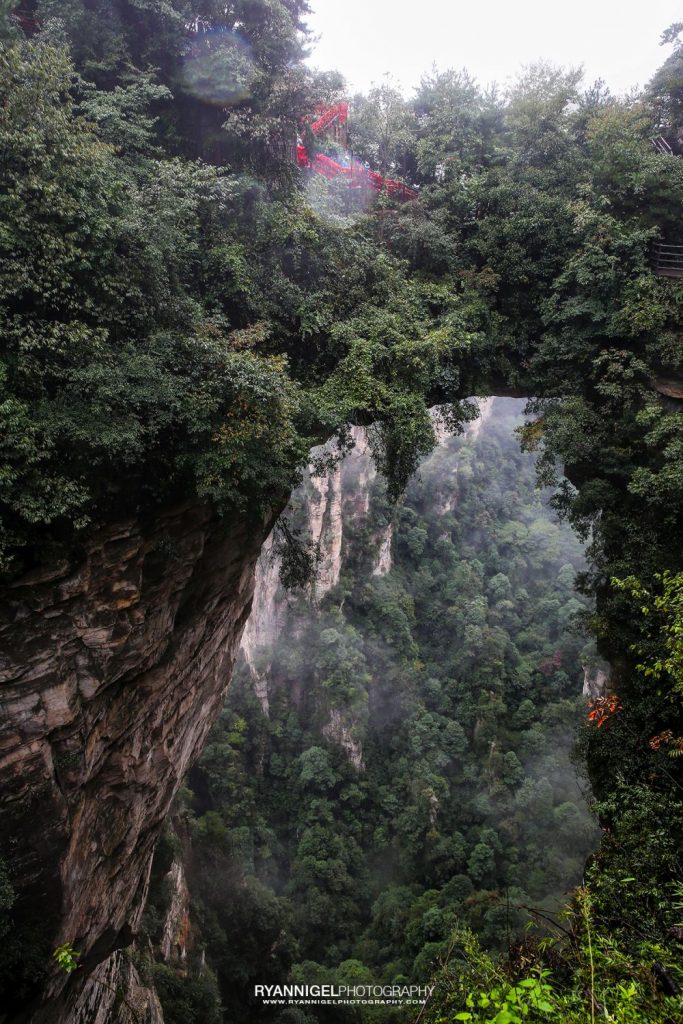 What to see and do
Well that is clear. Just enjoy the mountains, landscape, scenery, caves, etc. and the spectacular views. 🙂 Below a list of tourist attractions, viewpoints and a map. The map is interesting because it gives you a bit an idea of how big it actually is.
You don't need to see everything, but you can make a kind of highlights tour yourself. Also there are more than enough package tours available online. But planning and discovering everything yourself got its charm and personally i prefer to do it all myself.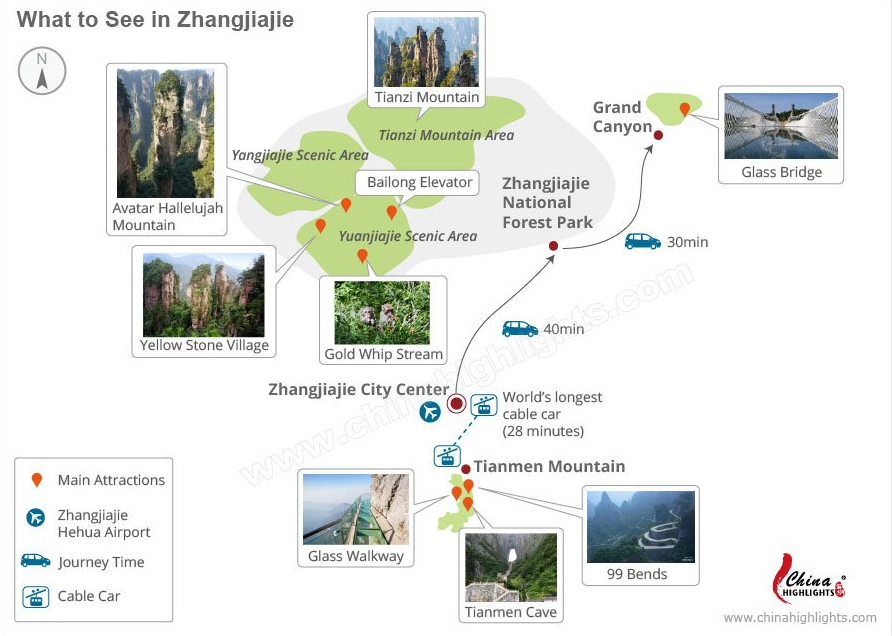 Tourism Attractions
1.Wulingyuan Core Scenic Spots
Zhangjiajie National Forest Park
Yellow Stone Village(Huangshizhai)
Golden Whip Stream(Jinbianxi)
Yaozi Village(Yaozizhai)
Yangjiajie(Peak wall)
Yuanjiajie(Avatar mountain)
Yuanjia Ancient Village
Tianzi Mountain(Tianzishan)
Ten-mile Gallery
2.Wulingyuan Area Other
Yellow Dragon Cave(Huanglongdong)
Baofeng Lake(Baofenghu)
Wulingyuan Xibu Street
3.Zhangjiajie East Tourism
Grand Canyon
Glass Bottom Bridge
Jiangya Hot Spring Holiday Village
Lou River Drifting/rafting
4.Zhangjiajie Downtown Area
Tianmenshan National Forest Park(Tianmen mountain)
Tianmenshan Glass Plank Road
Tujia Folk Custom Park
5.Zhangjiajie West Tourism
Jiutian Cave
Maoyan River Rafting
HeLong Memorial Hall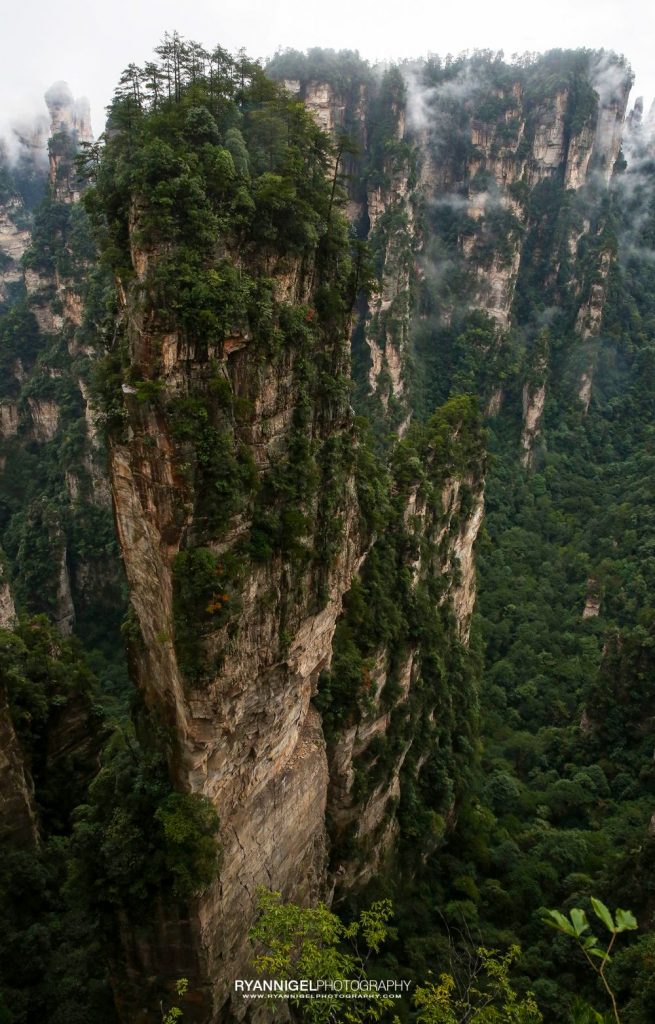 More photos
Click to enlarge.