I have been a regular visitor of Cambodia. I started coming in Cambodia since 2001. I was living in Thailand and in that time, you made a quick visa run to the Cambodian or Laotian border to extend or renew your Thai visa. In the beginning i was in Cambodia every month (just for the visa). And then it occured to me that I also could travel Cambodia as i extended my visa for Thailand. I needed a visa for Cambodia anyway so why not use it to travel the country as well ?? And so I did.
In 2001/2003, I was living in Bangkok and that is not the most convenient place to live. It's warm, it smells and it's full of nutter tourists and expats. So every time i got back in Bangkok I was already planning my next trip to the border and if it should be Cambodia or Laos.
But you always had to have a visa for Cambodia or Laos. So I started to explore Cambodia. Sure: Ankor Wat, Siem Reap, Phnom Penh, Killing Fields, Tuol Sleng, Battambang, Kep and Kampot by train, Bokor Hill Station with the mines, etc. Seen it, been there and done that. Multiple times. But Cambodia offers more.
Daily Life
Daily life for example. Sit down somewhere and observe local daily life. You will see some amazing things. All these photos show what Cambodia was/is and how life is overthere. What you will see here is local life, stuff off the beaten track. Markets, food, people, life as it is.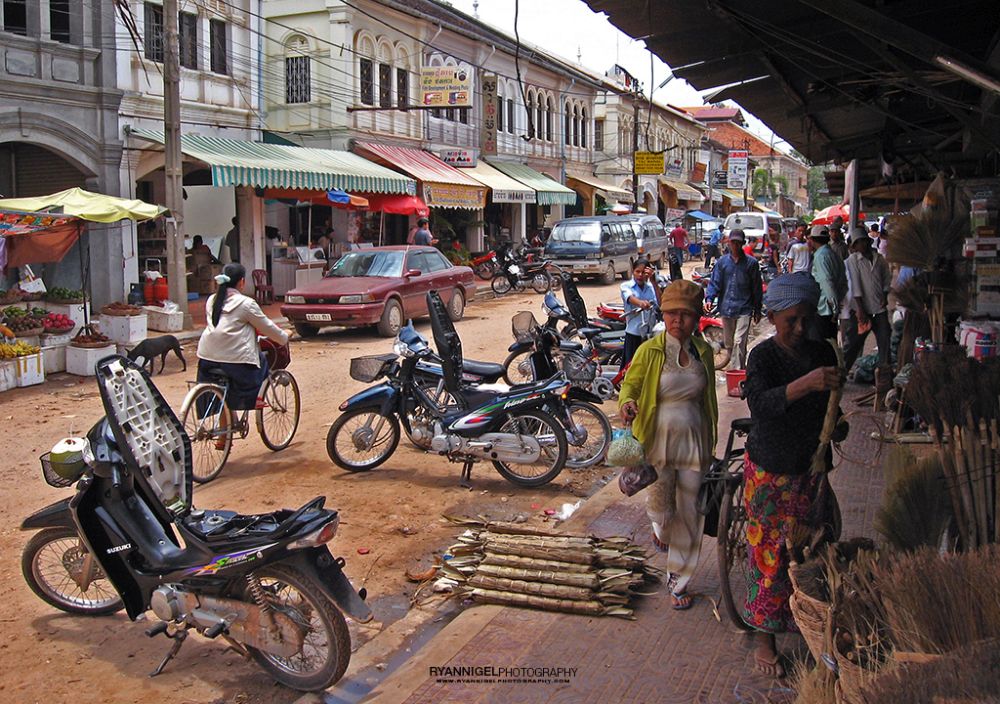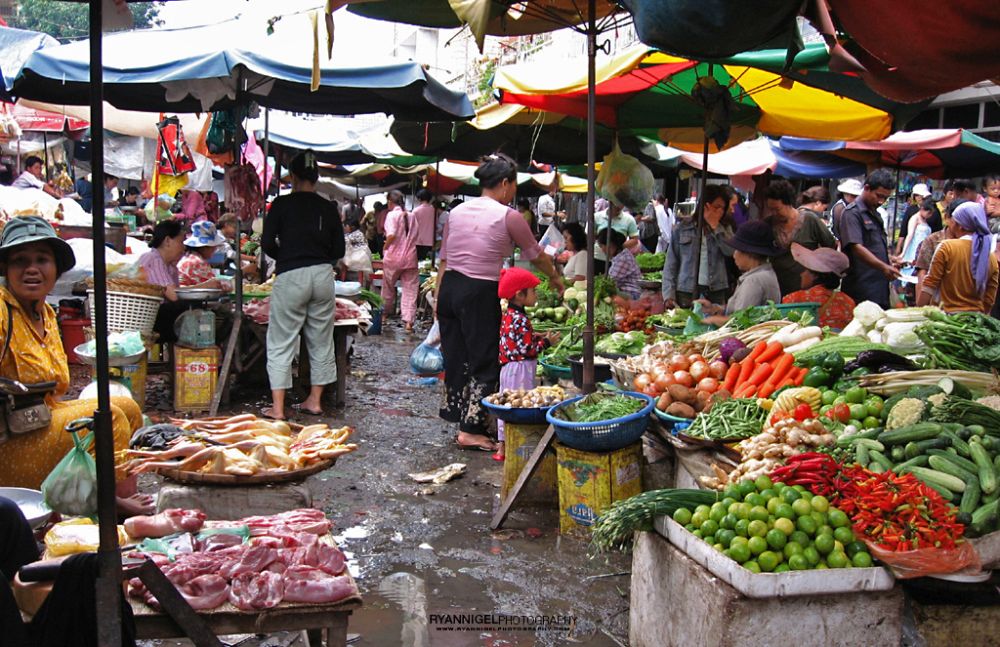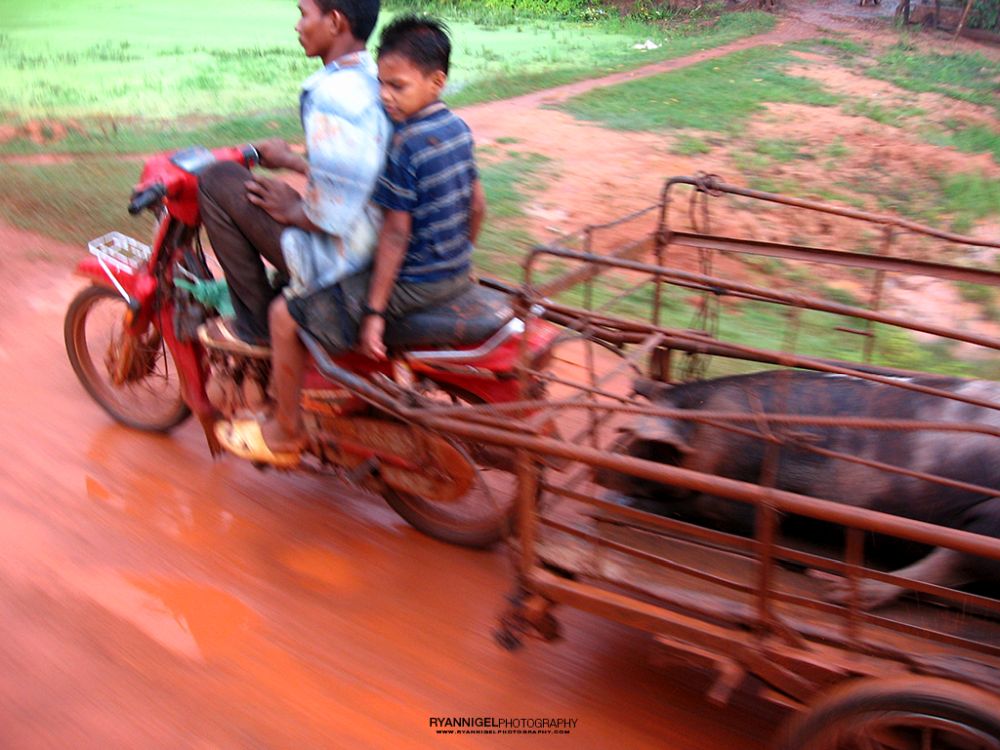 In those days you really noticed that there were no older people. I mean you didn't saw a lot of old people. So that war, that genocide was more than brutal. Even the younger people cary the scars of those brutal years. I rented a motorbike and driver to drive me around so i could made photos. The stories that he told me, freaking horrible. You can see that they have left it behind them and that they are moving forward. Developing the country through trade and tourism. I have always admired the flexibility of Asian people and countries. They are able to let things go, let it loose and move forward with life and the country in very short time.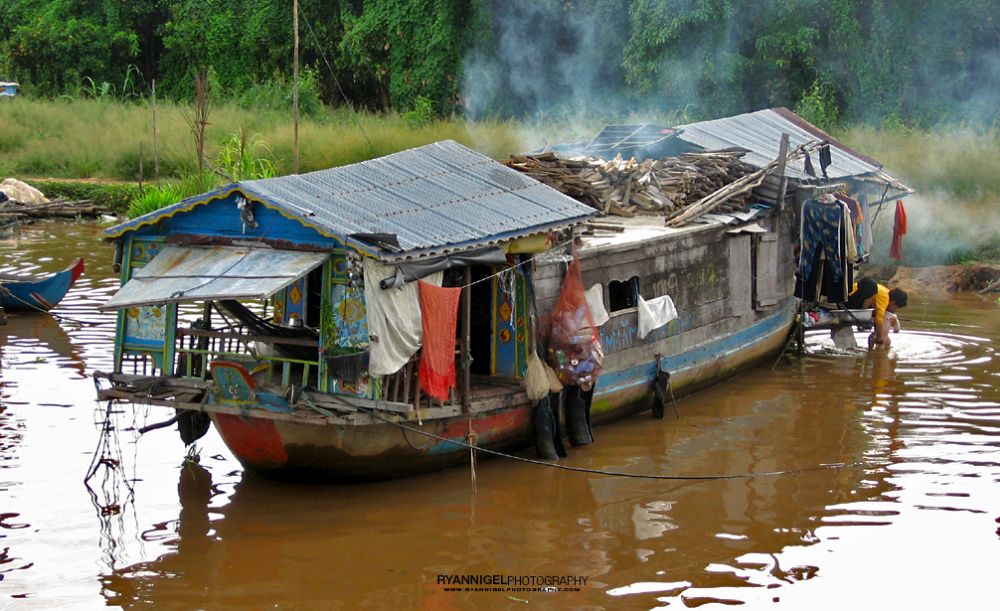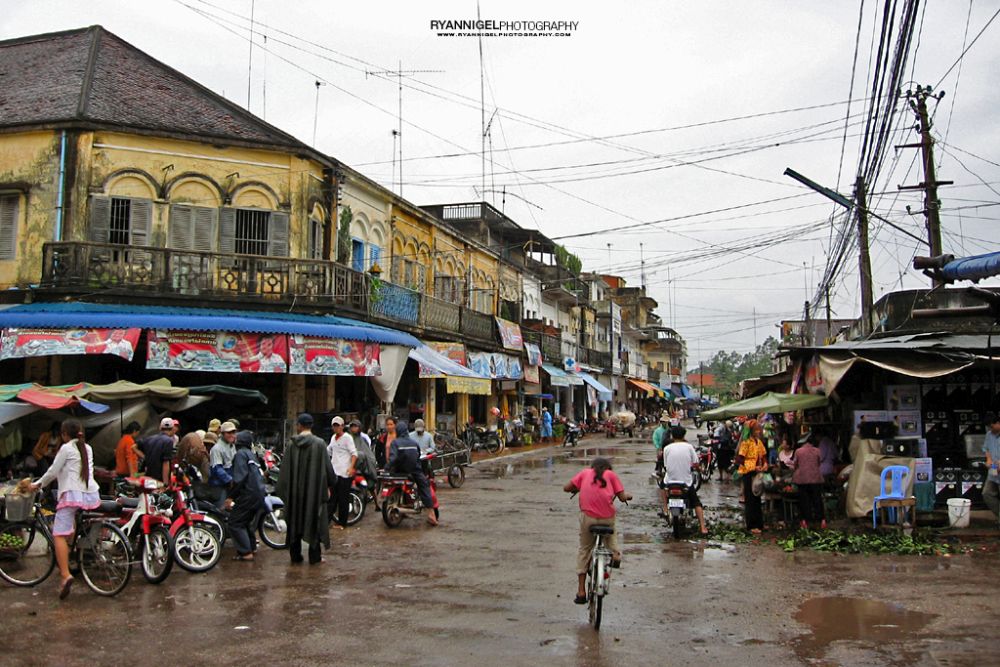 Development
And you can see the development. It goes in a rapid pace. To fast if you ask me. In 2003 I made a train ride from Phnom Penh to Kampot. The front of the train was filled with military carying AK47's and other stuff. They asked me what I was doing on that train because it was dangerous and not for tourists. Fast Forward: Since 2007 there is a safe, regular, fully airconditioned rail service…. It took just 4 years to set it up. And there is more. Now you can do visas online, you can easily travel from Cambodia to Laos without all the visa/transport/etc. hustle. Everything can be done at the border. There is transport, infrastructure, minibuses and boats. It is progress, yes and it is good for the country and people, but for me, an adventurer, the adventure is a bit gone. And the same goes for Laos.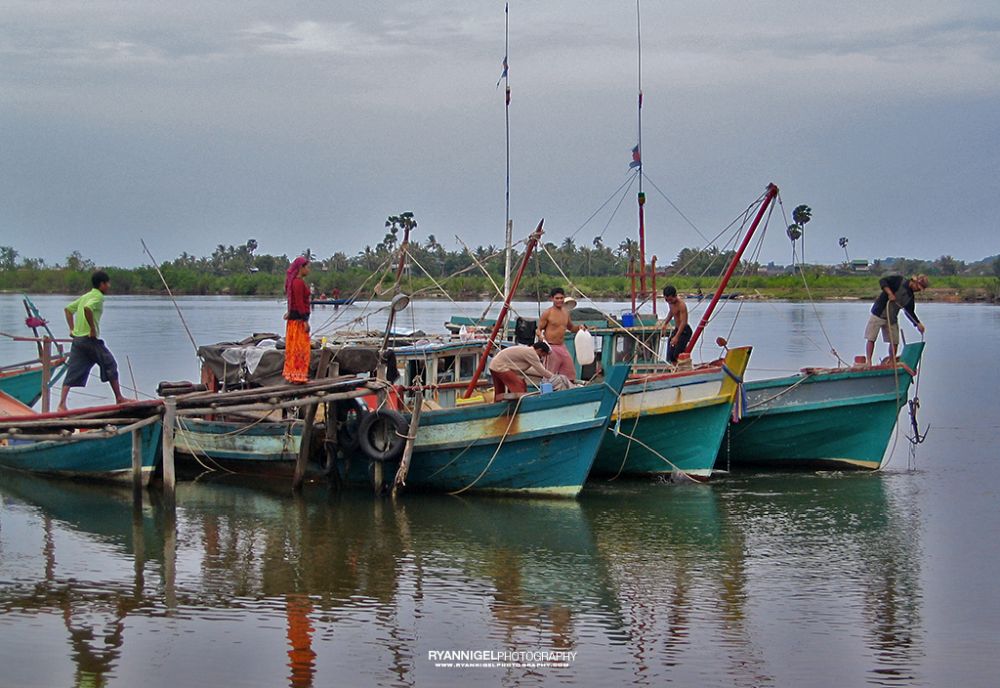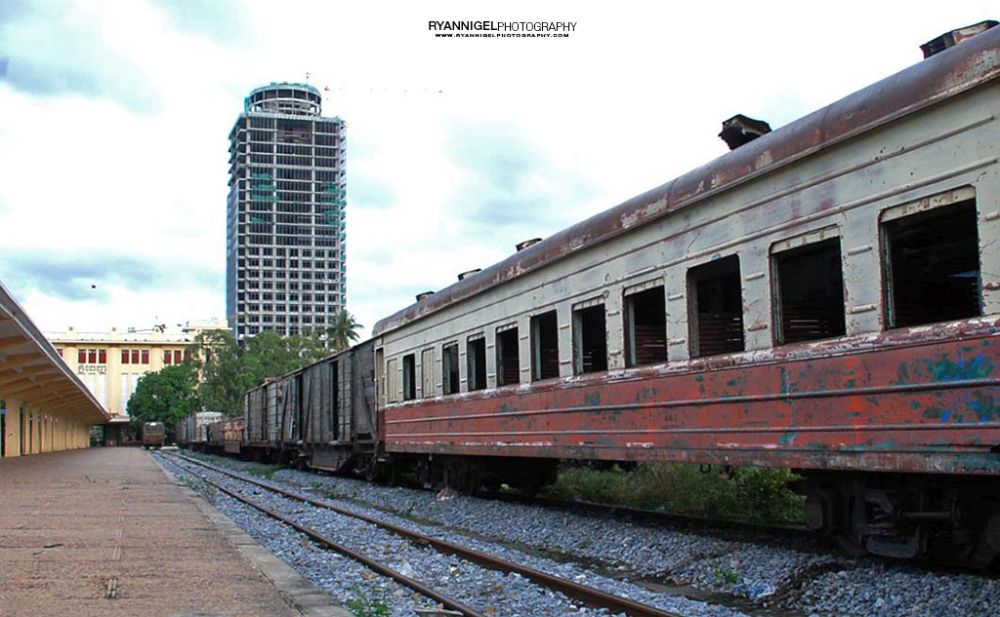 Unfortunately one of my harddrives got stolen on one my travels (shit happens) and lost all the original photos. However I managed to find some of the photos, in smaller format and 'not so good' quality but it will do for this post.
Future
Cambodia and other Asian countries look at a great future. China took the lead and is developing the main infrastructure and economies in South East Asia. Under the ASEAN flag trade, labour, etc. will be blooming. And you can see it. Countries like Cambodia and Laos are making huge steps. Sure on the countryside it is still rual, still not so developed. But first needs of a good life are available like running water, sewage and electric. And all at affordable prices.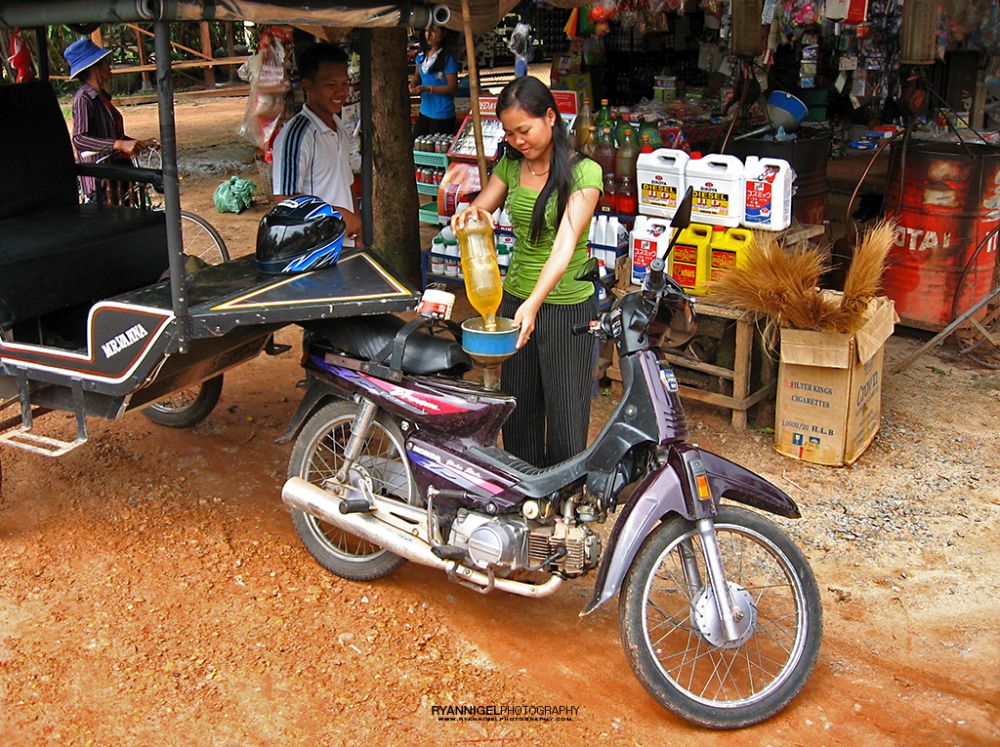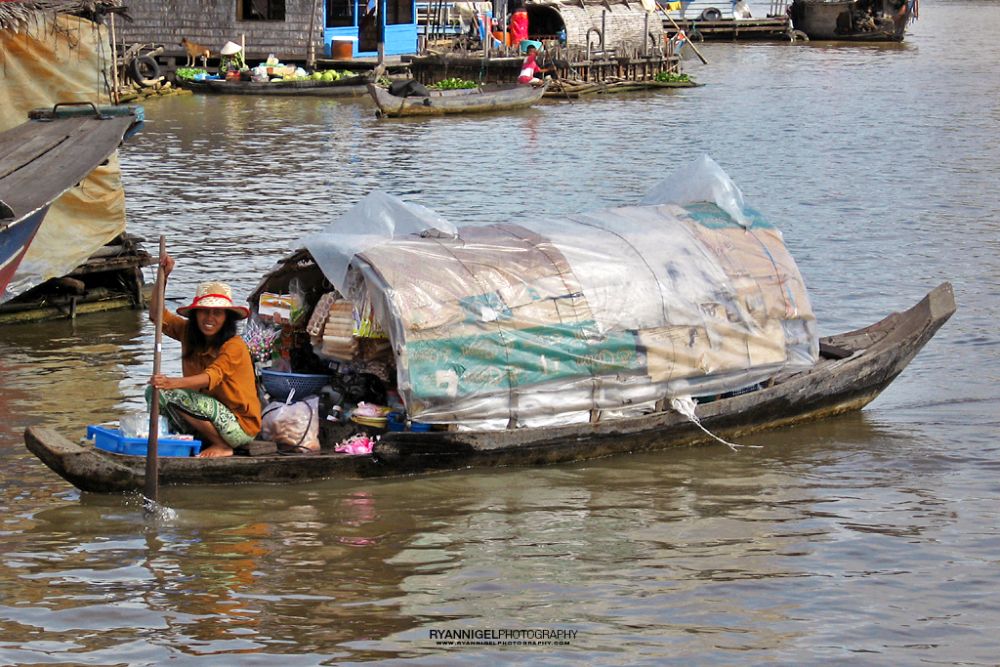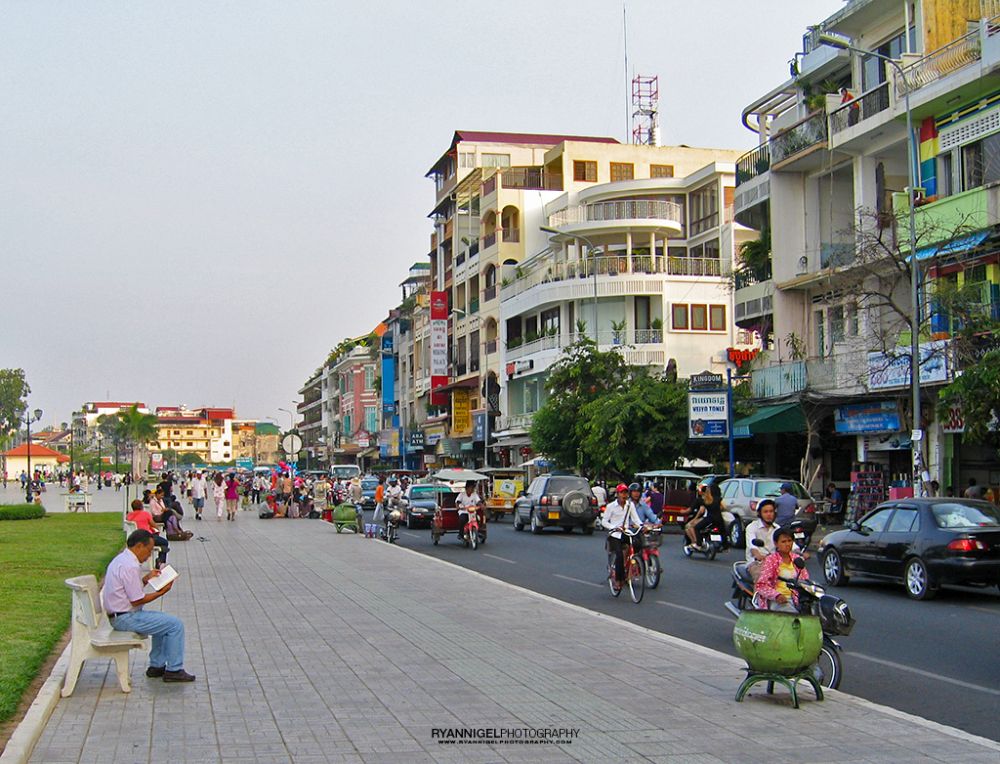 You can see it also in the food. Markets offer a tremendous display of fresh veggies and meat. More than ever. And every day as well. Markets getting more crowded, meaning that people can afford to buy the goods.
And the positive trend will continue. The tourism sector is booming. In the past 10 years the complete beachside from Cambodia is developed into a high grossing tourist destination. The first time I was in Sihanoukville there was nothing. I mean, not one beach hotel or bungalow. Yes there were some beach restaurants at Indepence Beach but that's it. Now: Beach Resorts, cafes, bars, etc. It's like being in Thailand. 🙂 The highlight was Koh Rong Sanloem. There were some bungalows and restaurants.But it was a very quiet and chill island. Now it is a so called backpacker paradise. With parties, dope, and all other shit. Full with the nutters that you see in on Khaosarn Road in Thailand. And it will continue to develop that way.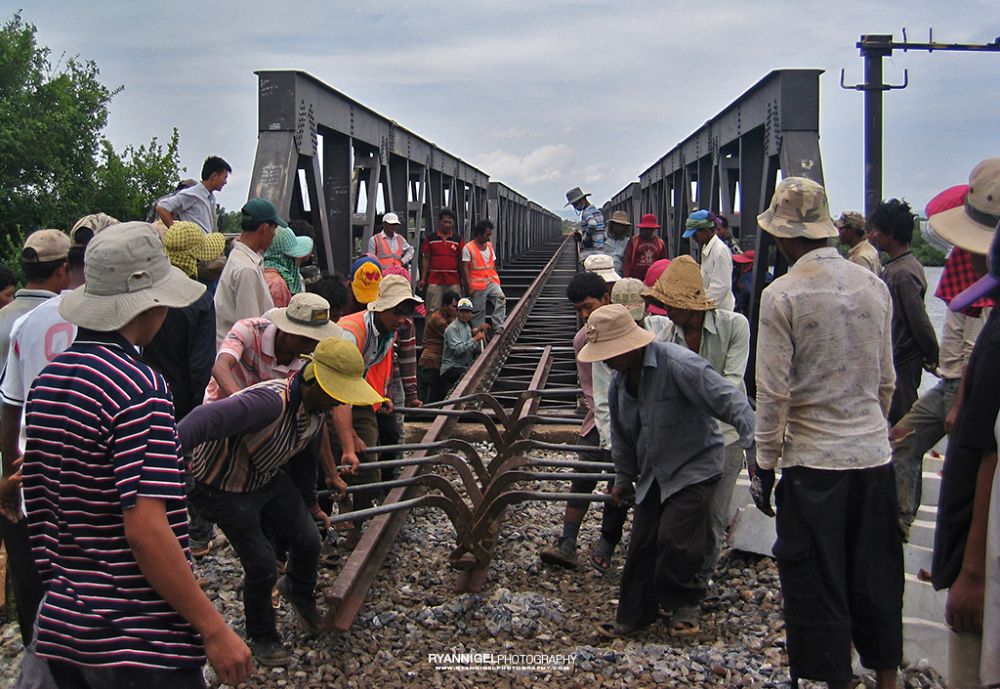 More photos
Click to enlarge.