Traveling Vietnam from north to south. Starting in Hanoi, Ninh Binh, moving to Da Nang, Hoi An, Nha Trang and to Ho Chi Minh City. This was a quick trip, meaning that I just spend a couple of days or less at each place. I didn't had the time to do a decent trip and I didn't want to stay at one place. So now i found out how fast you can do Vietnam from North to South in less than 2 weeks. 🙂 And still see and experience the lot !!!
Hanoi & Halong Bay
I started in Hanoi and moved down south to Ho Chi Minh. Hanoi is nice but busy. I got stuck in motorbike traffic jams more than once and it is really not good for your health. Lucky, Hanoi is not far from Halong Bay and since it's pretty similar to Phang Nga Bay it was worth another visit.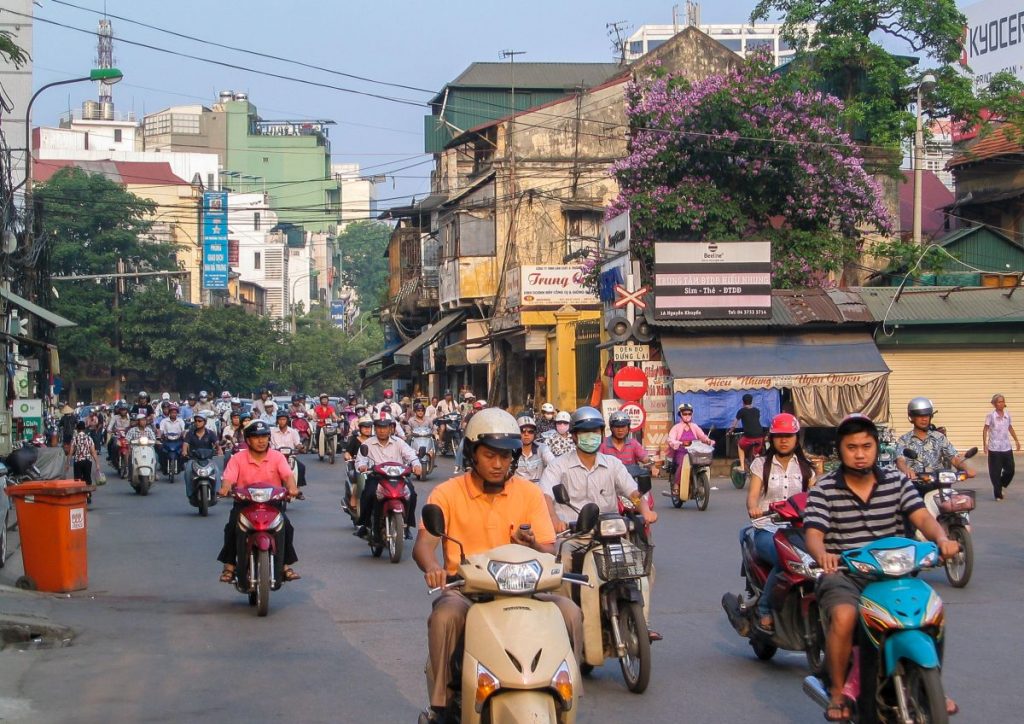 Halong Bay is one of those places that can be so beautiful when the light is right. I always go when the light is not right, when it is hazy or cloudy or something else 🙂 Anyway the photographic visit that I had in mind was not happening. If you have the chance to visit Halong Bay please do. And take a multiday tour. The bay is so huge and there is so much to see. Nature, life, people, you name it, it's all there. The huge limestone rocks set the landscape and the junk style boats fit in perfectly.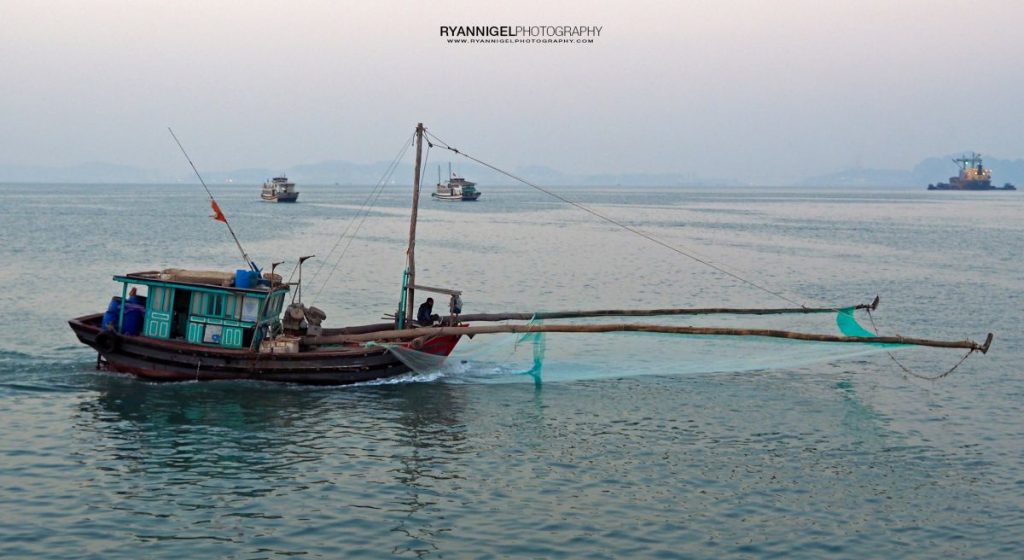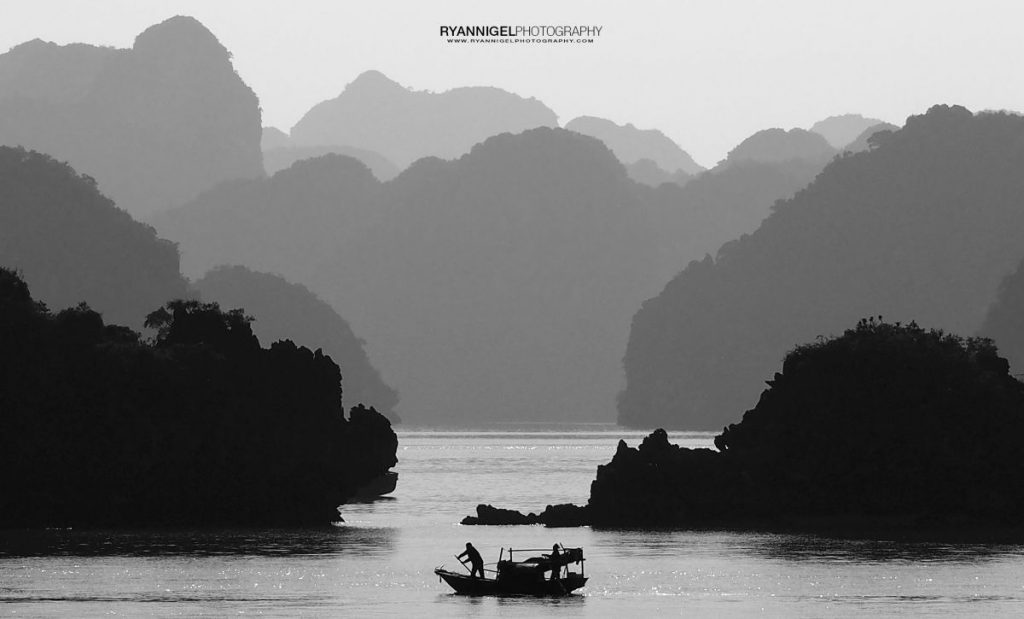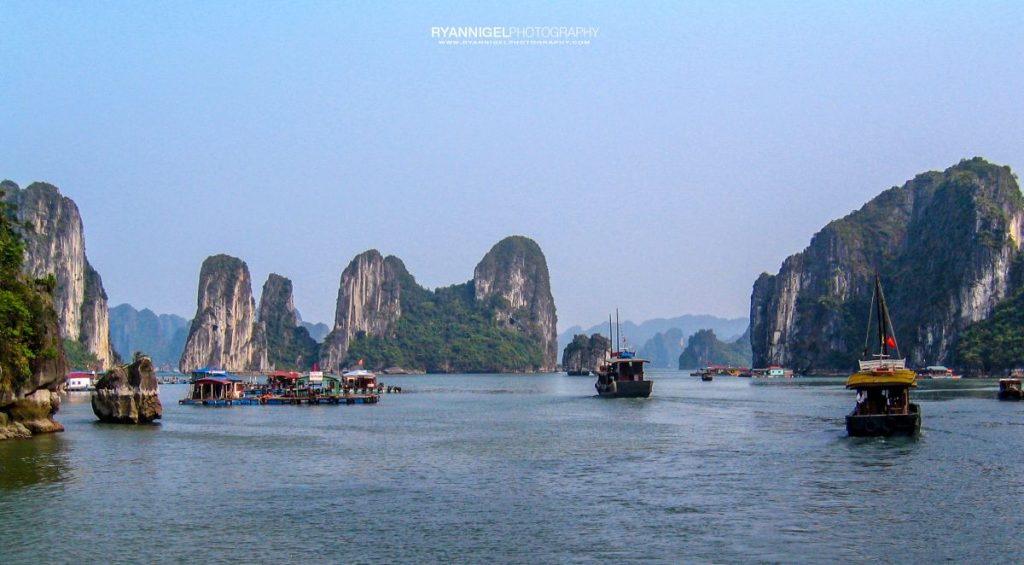 Ninh Binh
From Hanoi to Ninh Binh is not so far. So what is Ninh Binh ? Its a town. But that is not interesting. The interesting part is the area around Ninh Binh. The limestone rocks, the water ways, etc. It's like Halong Bay on land. 🙂 You can stay here one night and discover the area. For me, the absolute highlight was the Lying Dragon Mountain. Once you have dragged yourself up the 450 stairs, you are rewarded with stunning views over the area. I think it is worth it 🙂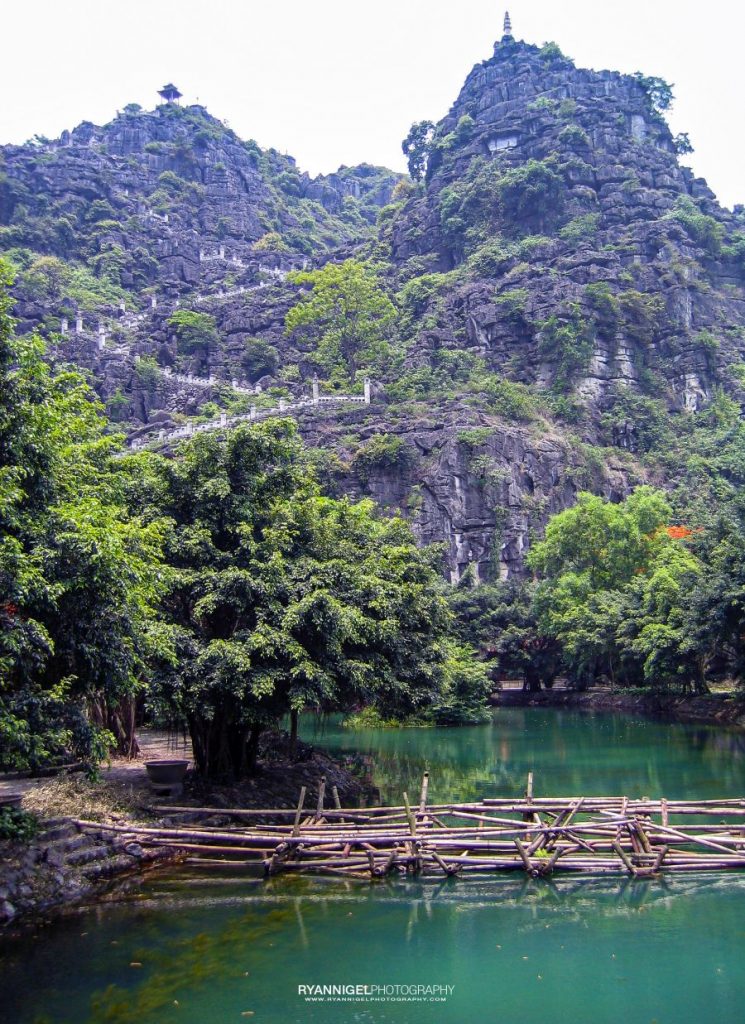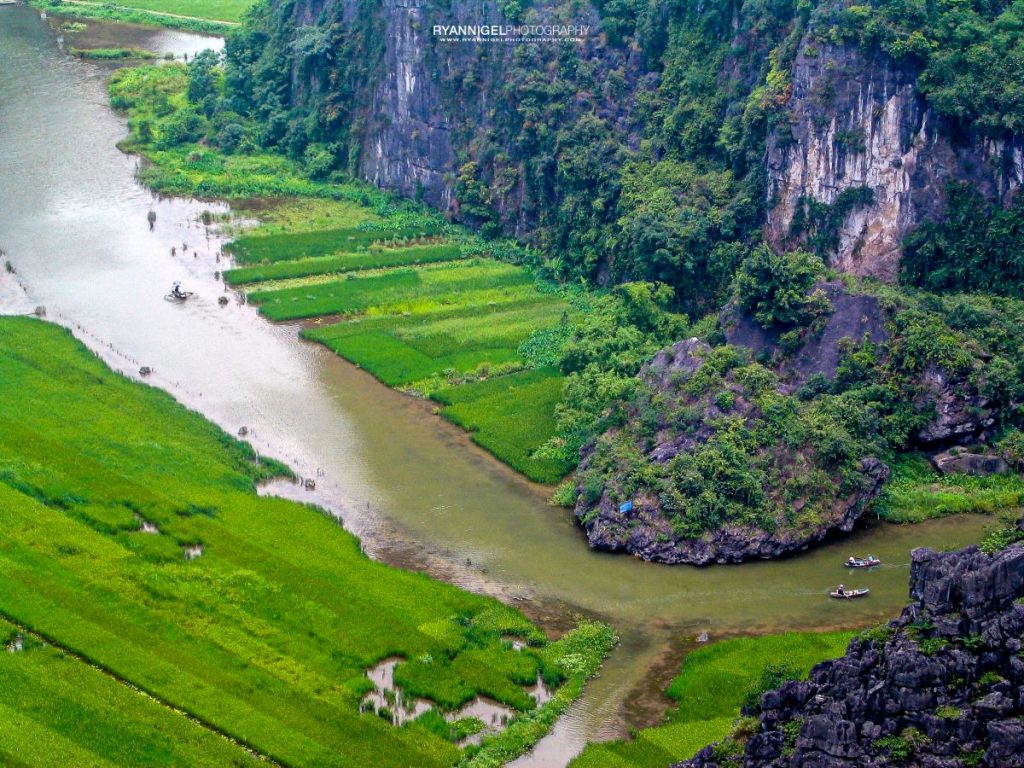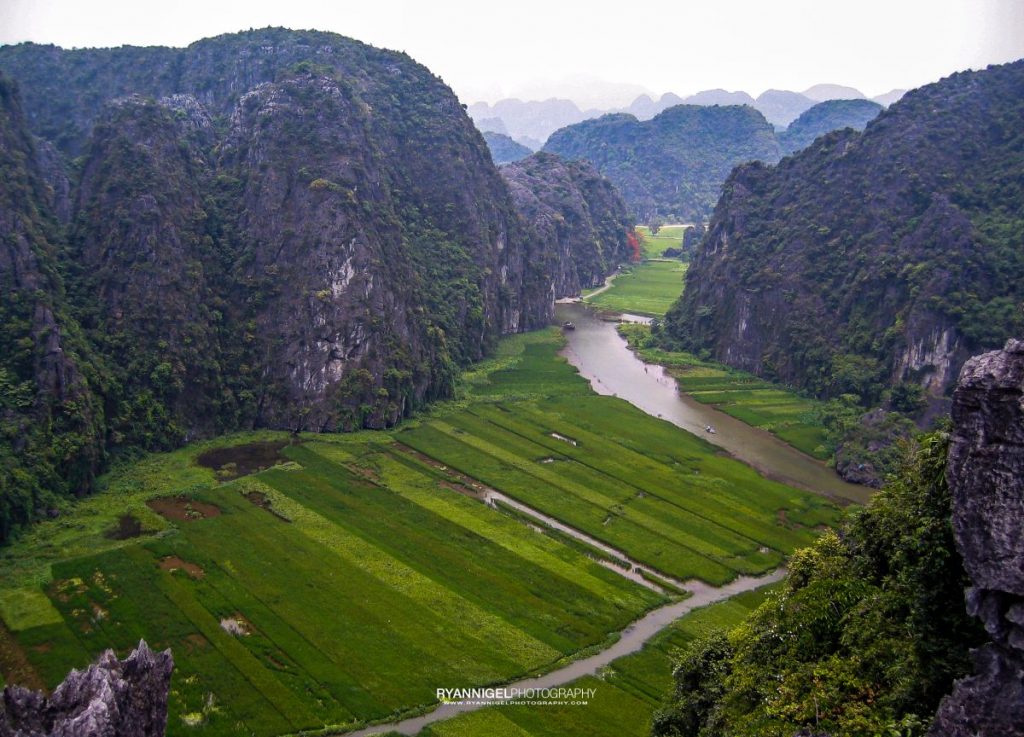 From Ninh Binh off to the beach at Da Nang. Well it became a town just before Da Nang, called Hue. Nice place, no foreigners, they are all in Da Nang and Hoi An. 🙂 In a country with so many motorbike you have to rent one. Get out and explore. That is what traveling is about. And so I did. Took a ride to Da Nang and decided it's to busy there. Hue is a pretty little town where you can see life developing. Very nice to see. If you go for tourist stuff, skip this place and go straight to Da Nang or Hoi An.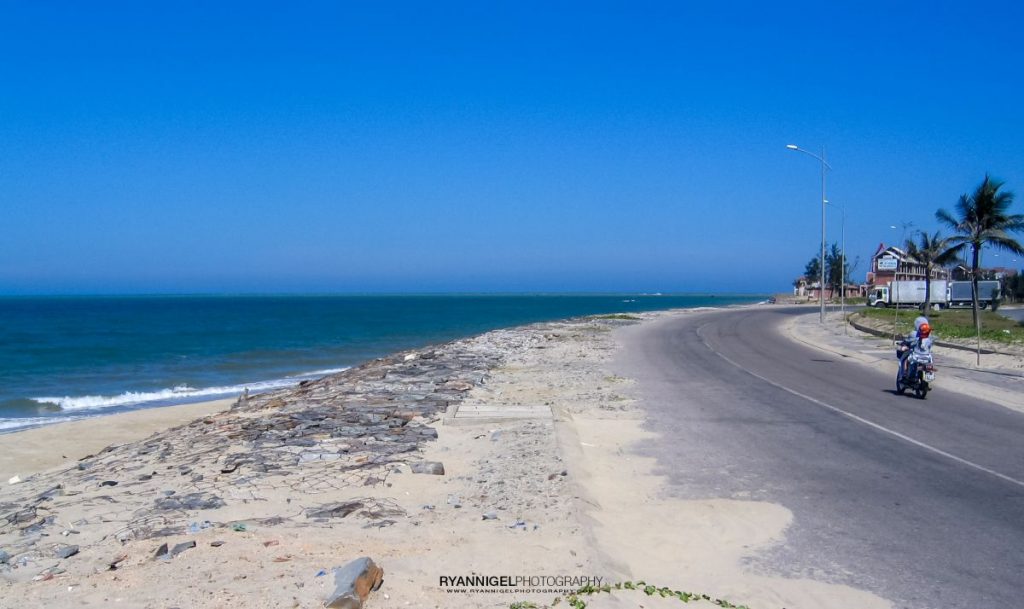 Hoi An
As said next stop was Hoi An. In the times that I have been in Vietnam, yes this is not my first time, this place picked up some pace. You can see that the town is on the tourist development list. Infrastructure has improved and so many more things. Hội An is a city on Vietnam's central coast known for its well-preserved Ancient Town, cut through with canals. The former port city's melting-pot history is reflected in its architecture, a mix of eras and styles from wooden Chinese shophouses and temples to colorful French colonial buildings, ornate Vietnamese tube houses and the iconic Japanese Covered Bridge with its pagoda. If you go to Vietnam, you should visit this town. Very nice.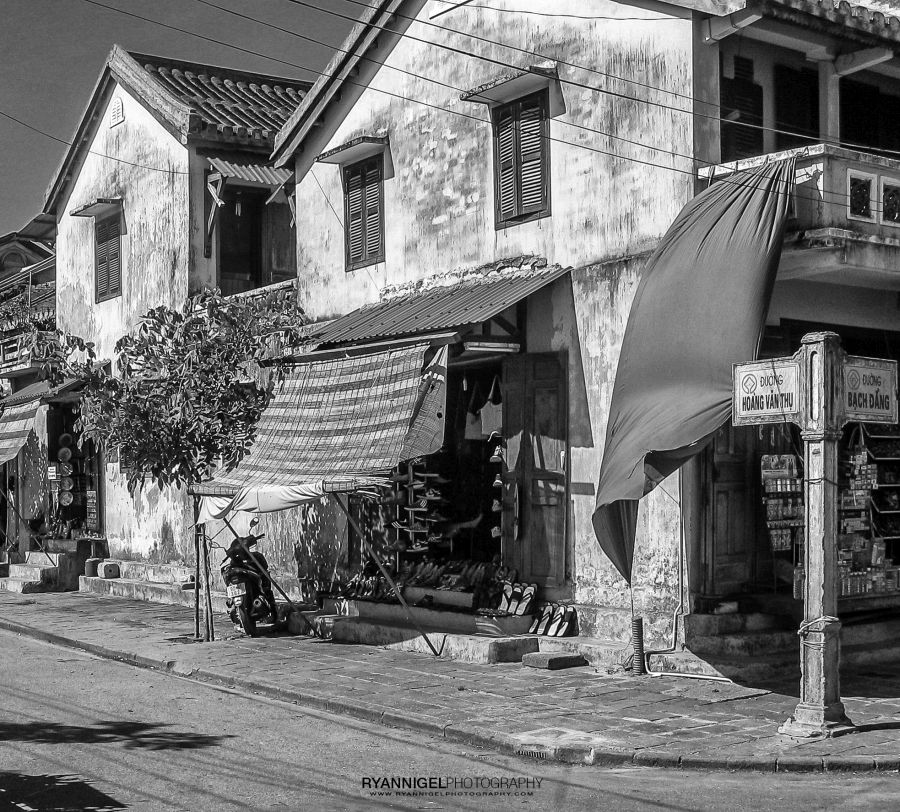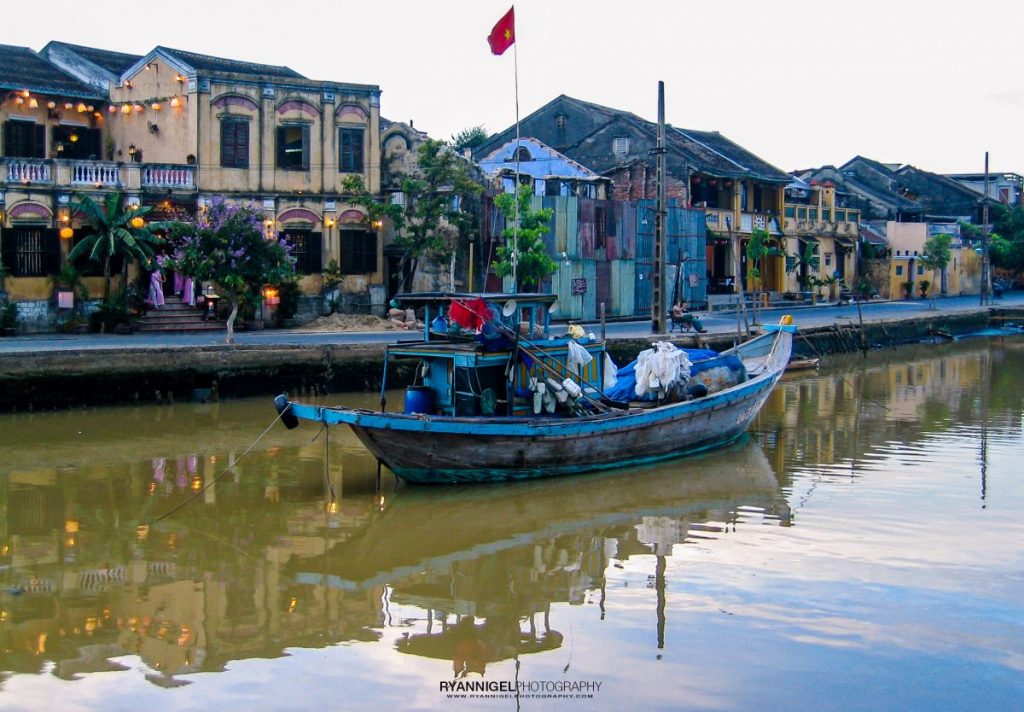 From Hoi An I went on the train straight to Nha Trang. This is also a beach town and it is developing ! I mean booming ! The beach line is fully build with large resorts and hotels. Quite a difference with the first time i went there !
Nha Trang
Nha Trang is well known for its beaches and scuba diving and has developed into a popular destination for international tourists, attracting large numbers of backpackers, as well as more affluent travelers on the south-east Asia circuit; it is already very popular with Vietnamese tourists, with Nha Trang Bay widely considered as among the world's most beautiful bays.
Nha Trang is one of the most important tourist hubs of Vietnam, thanks to its beaches with fine and clean sand and the clear ocean water with mild temperatures all year round. There are several resorts — such as Vinpearl, Diamond Bay and Ana Mandara — and amusement and water parks, in the city and on islands off the coast. The possibly most beautiful street of Nha Trang is Tran Phu Street along the seaside, sometimes referred to as the Pacific Coast Highway of Vietnam.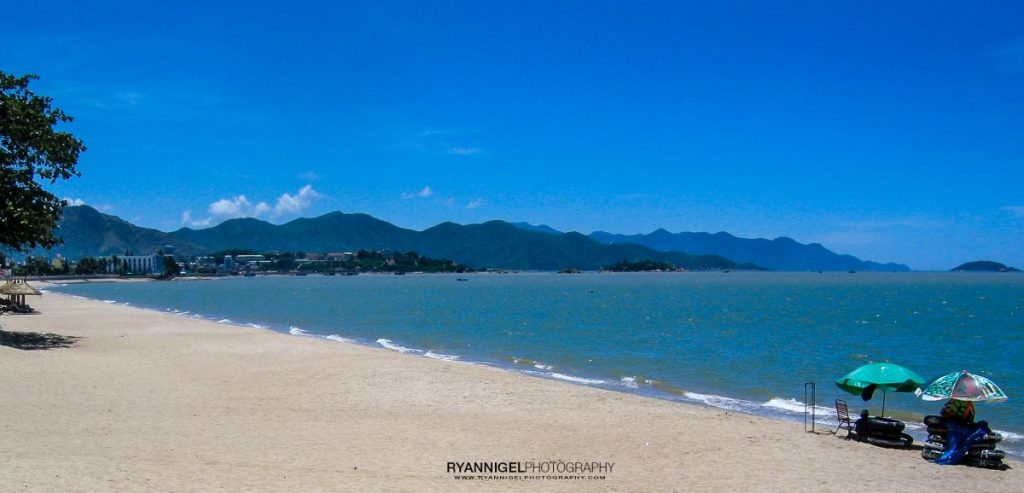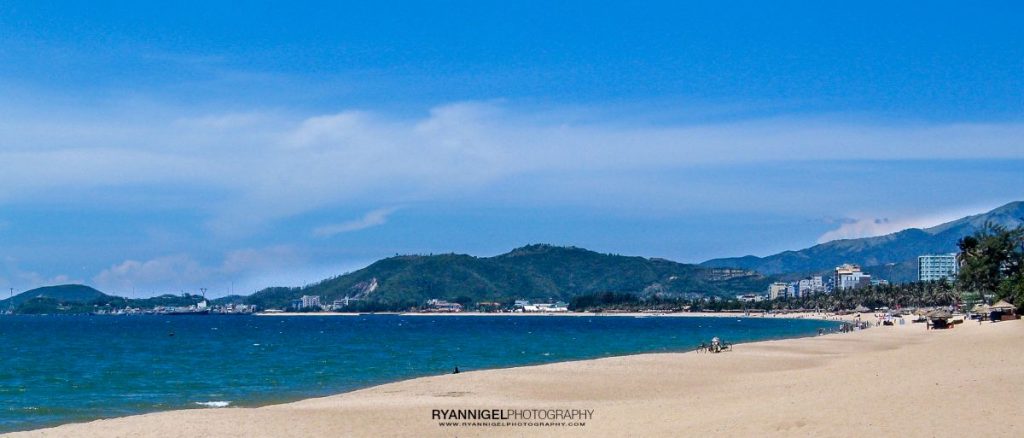 Lying off Nha Trang is the Hon Tre Island (Bamboo Island), with a major resort operated by the Vinpearl Group. The Vinpearl Cable Car, a gondola lift system, links the mainland to the five-star resort and theme park on Hon Tre Island.
Nha Trang is a stopover for annual yacht races starting in Hong Kong. In recent years, the city has welcomed many five-star sea cruises. In addition to sailboat racing, Nha Trang provides a rich variety of tourist activities for visitors. Island hopping, scuba diving, water sports and other sporting activities can be enjoyed. The Nha Trang Tourist Information Center (a non-governmental organisation), located near the Cho Dam Market has been set up to provide information for visitors.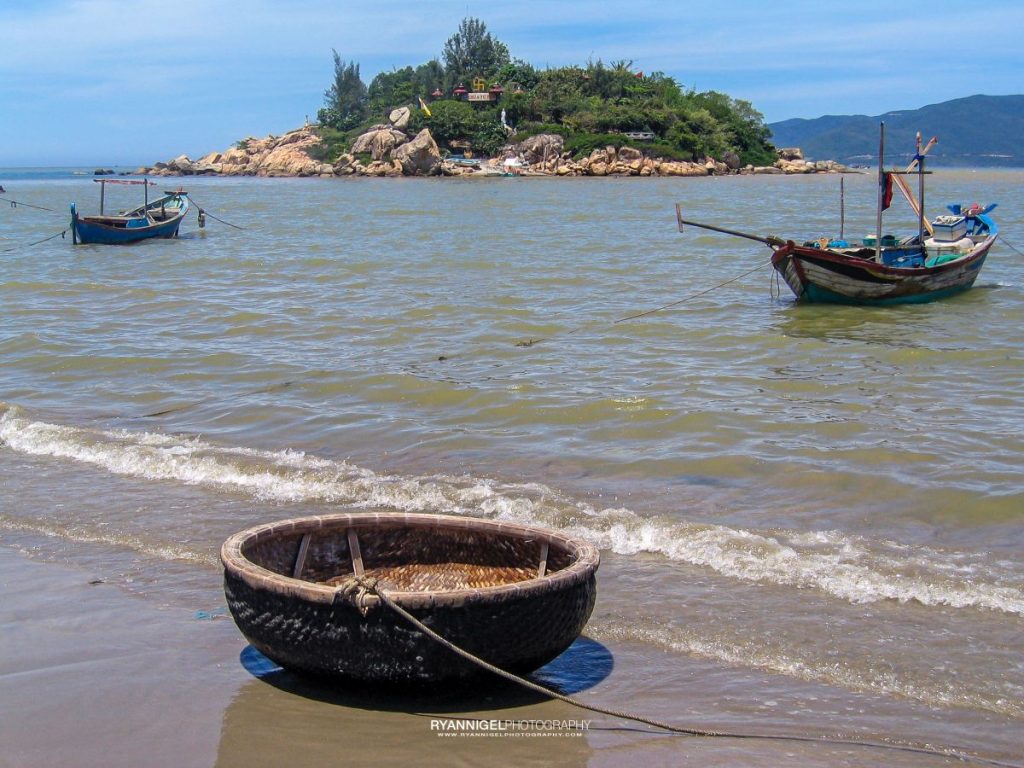 Ho Chi Minh City
After the hussle and buzzle at Nha Trang time for some more at Ho Chi Minh City ! Same as Hanoi, motorbike traffic jams just everywhere (or I am at the wrong place at the wrong time). On internet you can find tons of info about Ho Chi Minh so i am not gonna bother you with that. Instead I went a bit outside the town and visited two twons down south of Ho Chi Minh. since I like the Mekong Delta, this was the prefect opportunity to visit a couple of towns IN the mekong delta.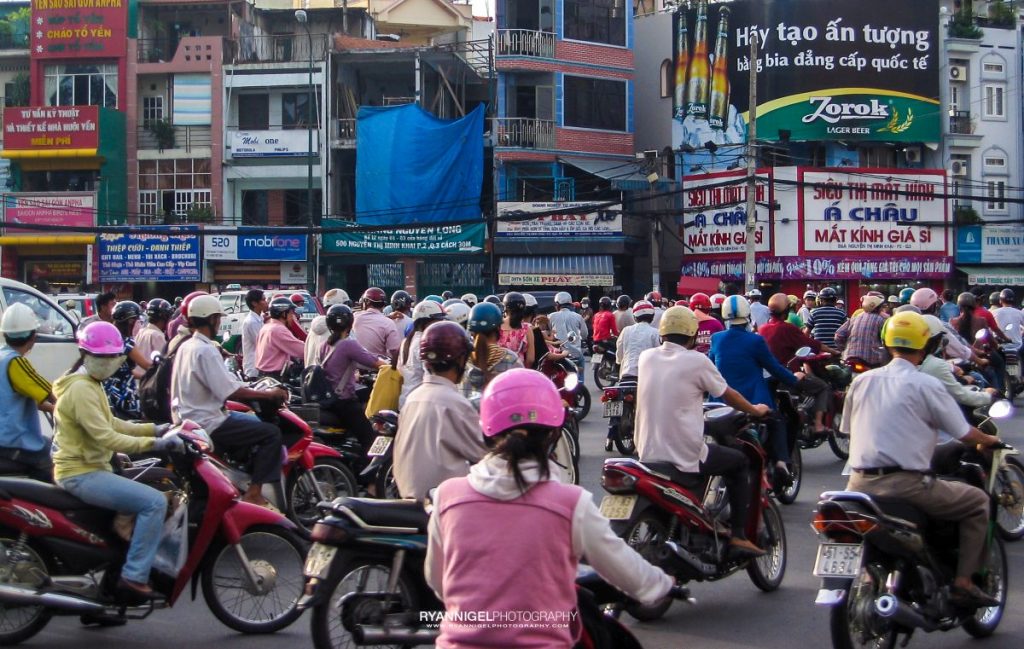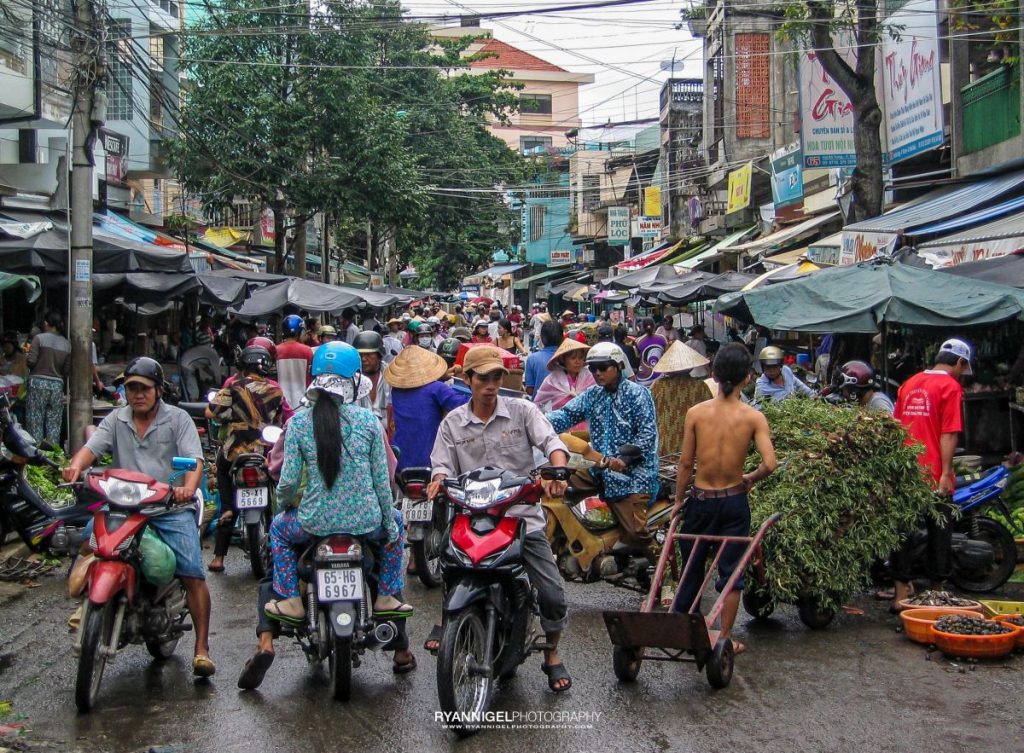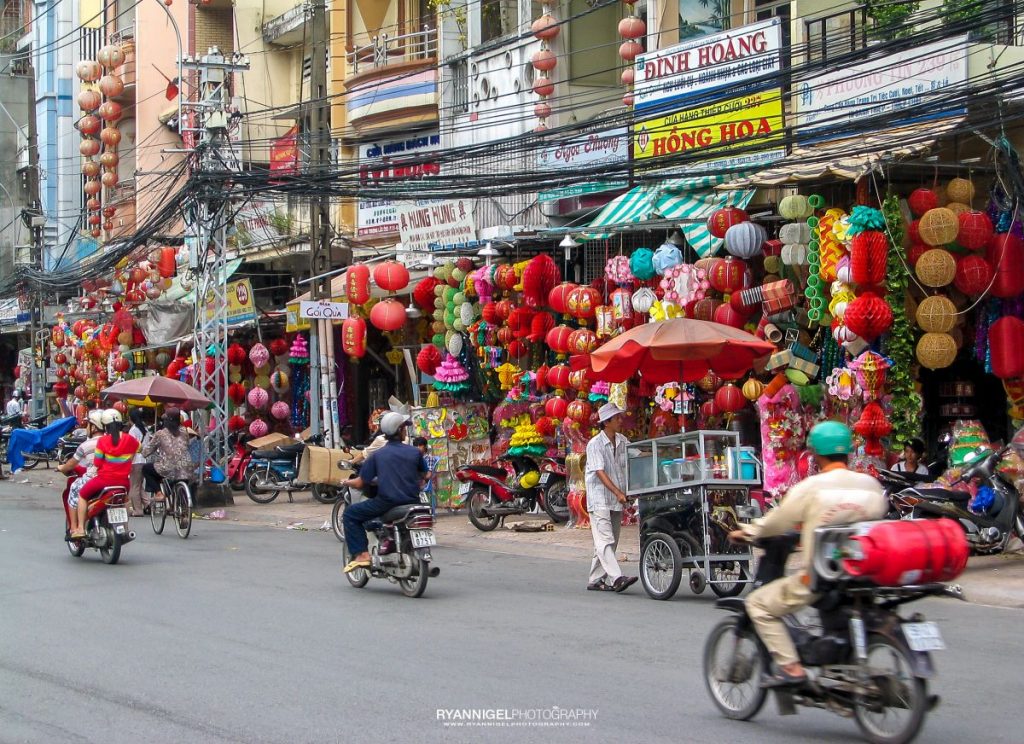 My Tho
The first town was My Tho. This town lays back smack in the Mekong Delta and is famous for: Yes the Mekong Delta. The town borders the My Tho river and boat rides are very popular. And they are very nice. you can see life on the Mekong as it is. In town you can get a soup, called Hu Tieu My Tho Soup and the town is famous for it. If you wan to escape the big city huzzle this town is very nice.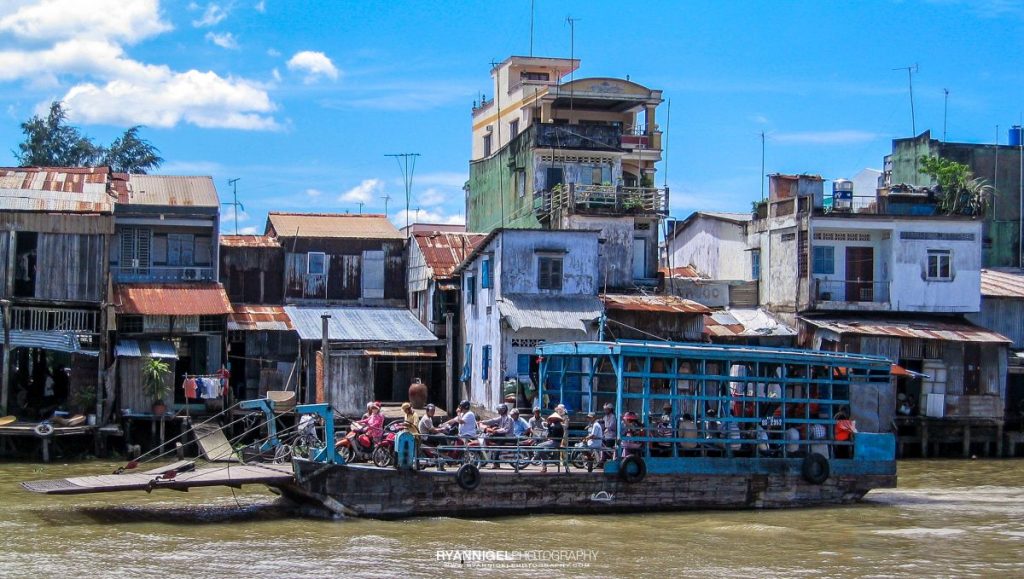 Can Tho
A bit the same as My Tho. If you are interested in life on the rivers and mekong delta, go see this place. For tourists who are into tourist stuff there is not much to see and do.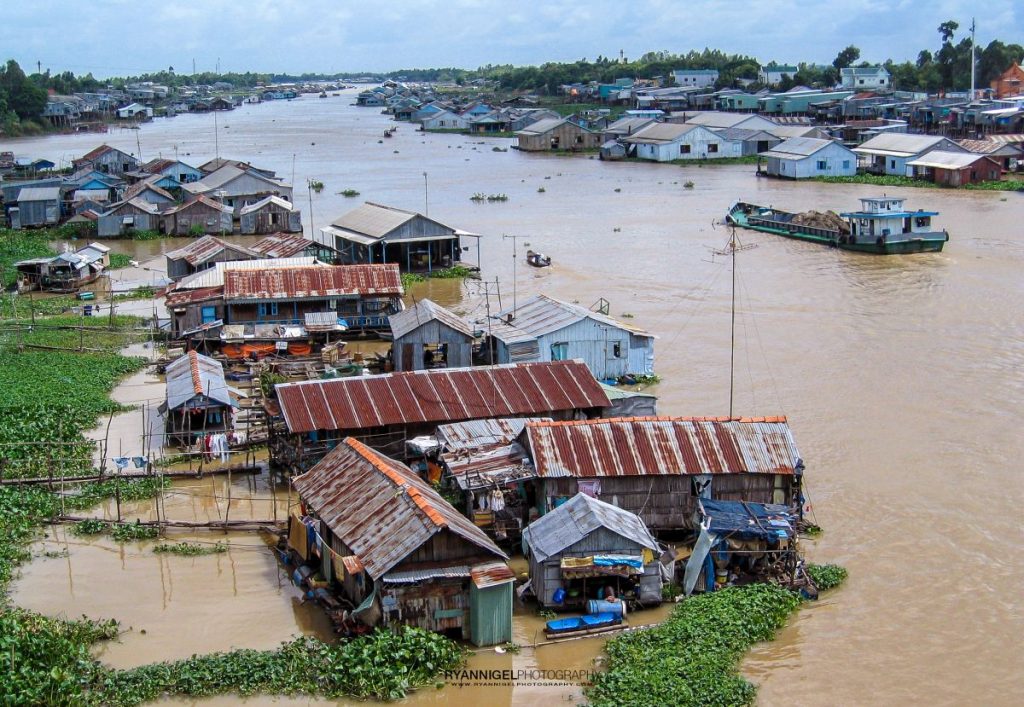 Chao Doc and Ha Tien
For tourists who are into tourist stuff there is not much to see and do.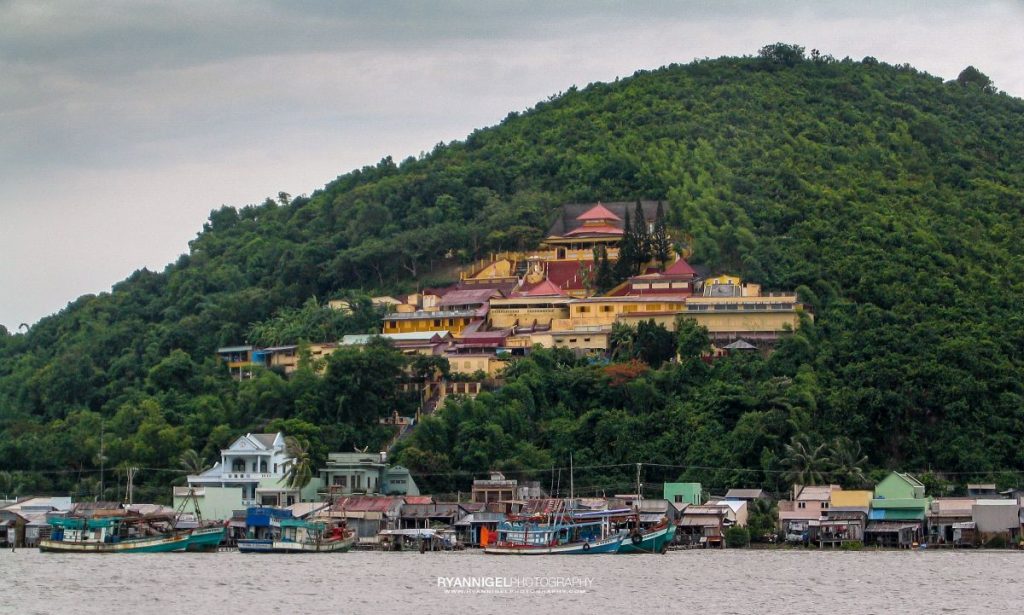 More photos
Click to enlarge