Fuerteventura Canary Islands Spain. That's a mouth full. So i have spend some time in Fuerteventura. Here are my thoughts.
About
Fuerteventura is one of the Canary Islands in the Atlantic Ocean and is part of the North Africa region, politically part of Spain. At 1,660 square kilometres (641 square miles), it is the second largest of the Canary Islands, after Tenerife. It was declared a biosphere reserve by UNESCO in May 2009. Its capital is Puerto del Rosario.
It's known primarily as a holiday destination due to its white-sand beaches and year-round warmth cooled by constant winds. The multitude of beaches that wrap around the island are interrupted by cliffs and sheltered coves. It's popular for water sports, especially surfing, windsurfing and waterskiing.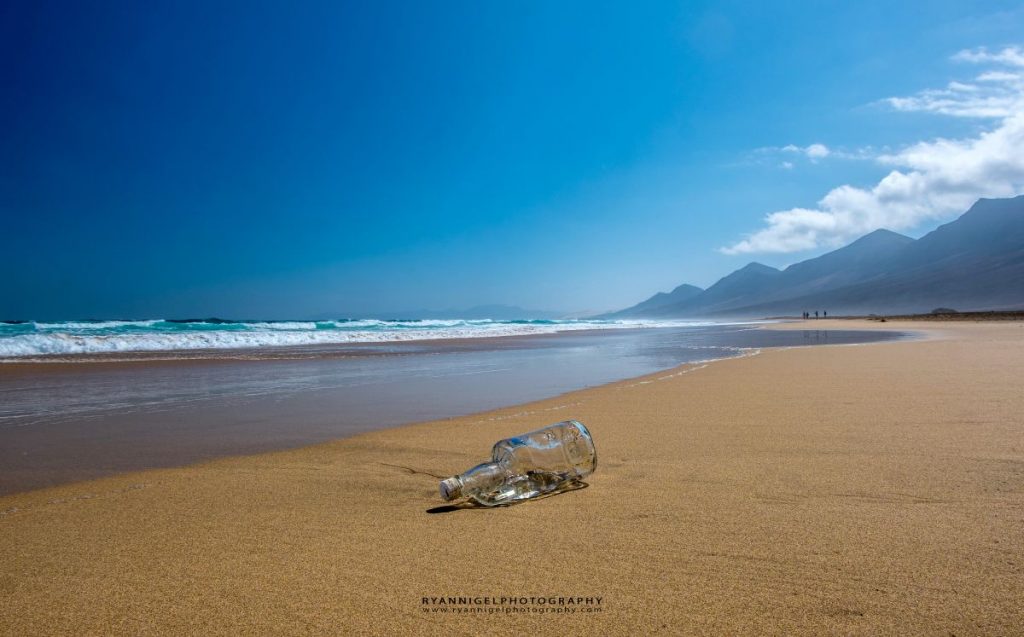 The economy of Fuerteventura is mainly based on tourism. Primary tourist areas are located around the existing towns of Corralejo in the north and Morro Jable in Jandia, plus the purely tourist development of Caleta de Fuste, south of Puerto del Rosario. Other main industries are fishing and agriculture (cereals and vegetables). The famous Majorero cheese is locally made from the milk of the indigenous majorera goat. Another main industry is the Aloe Vera production. Anywhere on the island you can see and visit Aloe Vera plantations.
And that's about it. On internet there are plenty of websites that can tell you the history, etc. So have a look there and you will be educated. 🙂 Below my experiences of 8 months working and living in Fuerteventura.
My Experiences
There are places of stunning beauty on the island. But you have to find them. Cofete for instance. Cofete is an area in the south of the island. You will find the highest point of the island there too. It's sand, stone and dust. And lots of it. 🙂 But if you look pass the dust, pass the stones and pass the tons of sand, you will see a stunning landscape. For me a revelation. Why ? I lived and worked in green, very green areas. Surrounded by water, tons of jungle, plants, etc. And then you come to Fuerteventura. My first thoughts: "where are the trees, the plants and the rivers ?" The landscape is…. what can i say… It looks dead. Lost… at places deserted. On the other hand: at places it looks brutal powerful rough and uncivilised. Like nature was busy creating something but never finished the job.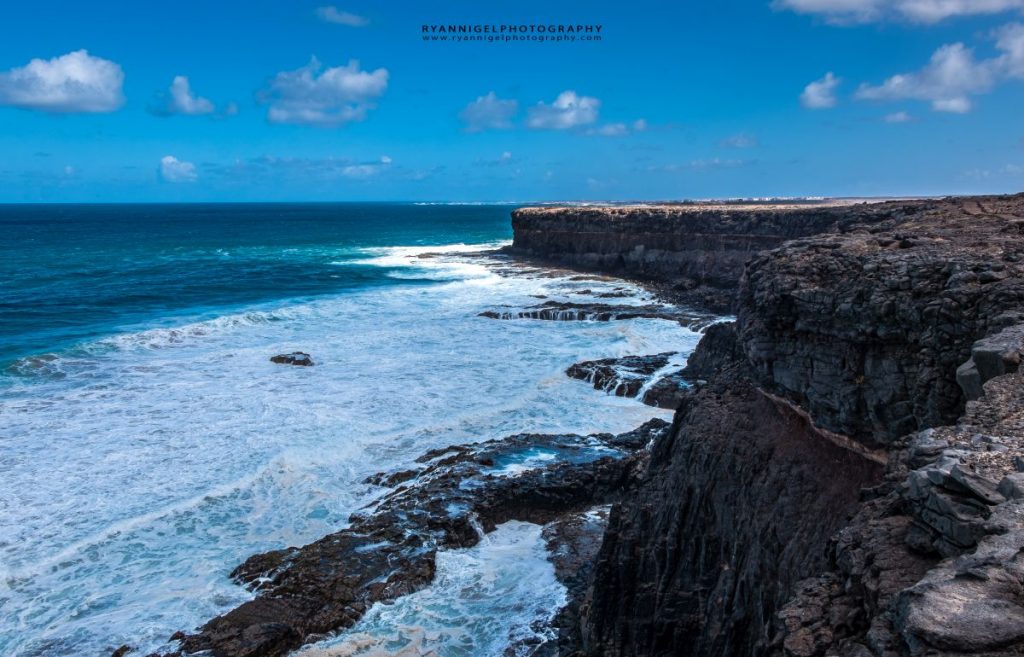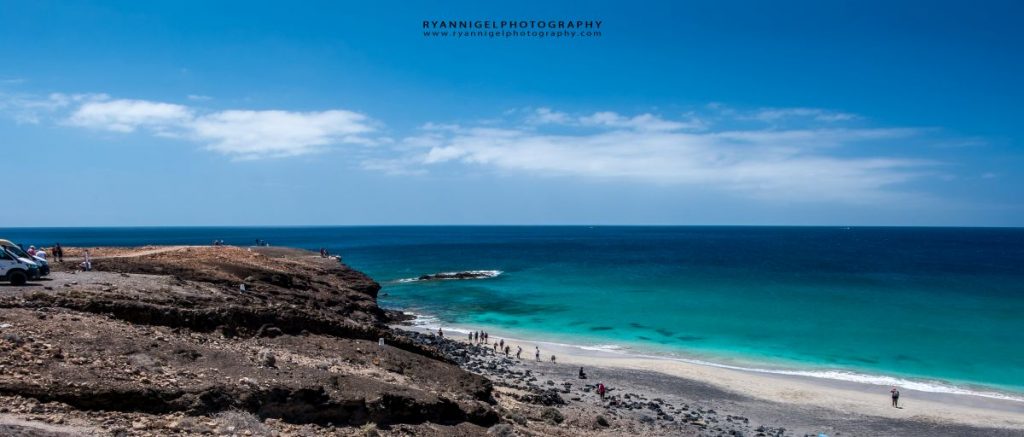 Climate
Fuerteventura has a desert climate. And you have to cope with it. Second, the strong winds. You have to cope with that too. The only month in the year that there is no wind is September. By far, this is the best month to visit Fuerteventura ! The climate is mild and very nice. Temperature round 28 day time, 22 evening. Seawater stays round 20 degrees. (too cold!).
I have never been to Fuerteventura before. This was my first time.
To be continued….
Place to go
Ajuy. This is, together with Cofete, the top spot. The Ajuy Sea Caves and Black Sand Beach are stunning. I've been there several times and evry time it was to short. The caves are huge and a photographer's paradise. So is the scenery there as well.
El Cotillo. Playa de las Conchas. Go there, stay there, get a tan and have some amazing food at the one and only beach restaurant. El Cotillo Town is not much, some surf shops, some large hotels and that's it. But you have some good restaurants, amazing scenery, a very nice beach with crystal clear water and you can go to the amazing cliffs south of town.
Cofete. Just amazing. Like I said its the top spot. Mountains, beach, clear waters and just a few people. THIS IS THE PLACE TO GO. Incredible scenery. Specially from the viewpoint. Just WOW!
Sand Dunes. If you like sand in large quantities, this is the place. It's a National Park and you can walk through the dunes as far as you can go. There is a (main)road going through the Sand Dunes. This road is going to be closed in the near future.
Lanzarote. Just a half hour boat trip and you are in Lanzarote. Visit Timanfaya National Park and you have seen and experienced everything about volcanoes.
Lobos Island. Surrounded by clear water this island is rock and sand. No traffic since you can only walk on the island. Take a boat (ferry) and enjoy a good walk on the island or a swim around it.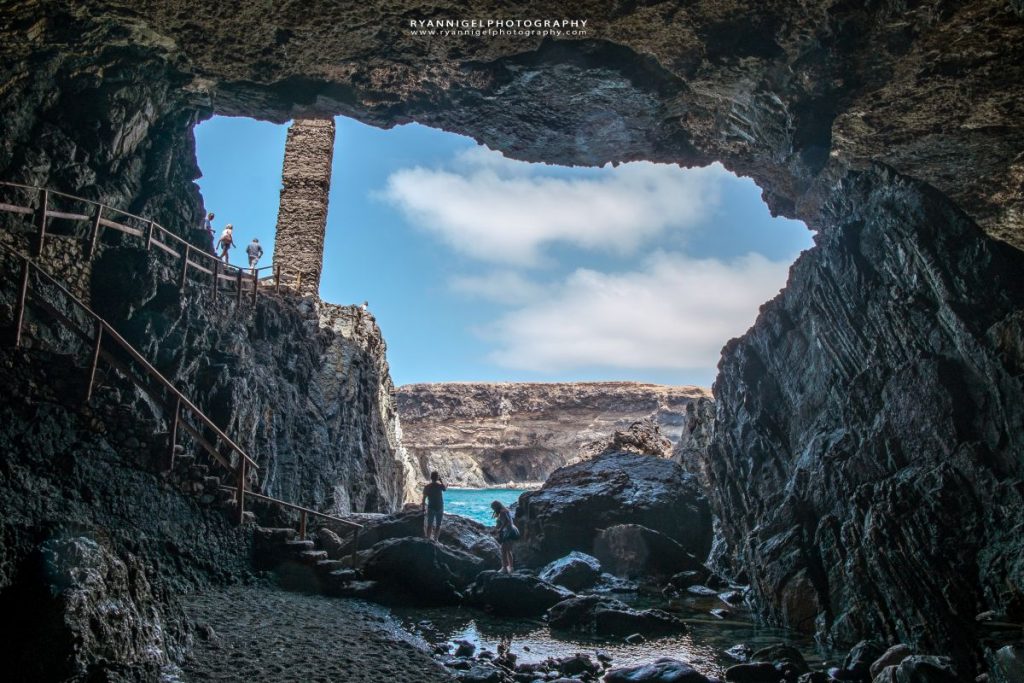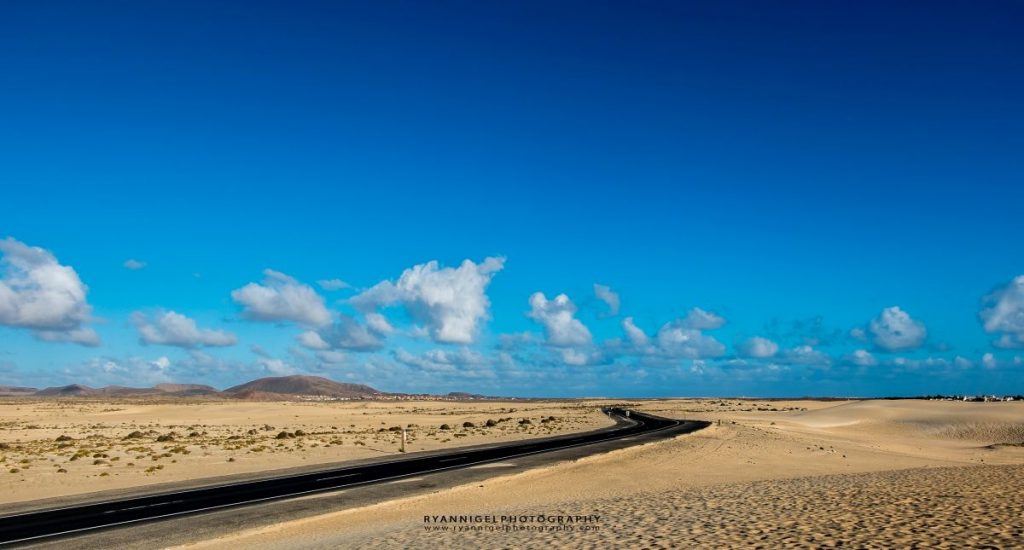 How to get there
Well that's easy. Plenty of charter planes go there on a daily base. You can also take a ferry from Gran Canaria. But with some many planes available flying is the easiest and cheapest way.
Getting around
Public transport is crap. Take a rental car. If you get them online and from the Airport you can get really cheap deals. (7 days for 170 euro's, class C/D car). Cicar, BestCar, AutoReisen, etc. they are all there. Check online for more info. The longer you take the car, the cheaper it becomes. Oh yes, gasoline is dirt cheap: 0,98 cents a litre.
Taxis
In town you can also take taxis. Their rates in town are quite ok. From hotels on the outskirts of town to city center, about 5 to 6 euros. Anything outside town, take a rental car. Taxis can be trusted, they all go by the meter.
Busses
On the website of Tiadhe.com you can see all the bus lines and times. the only lines that I can recommend are Line 3 Salinas – Puerto Rosario and Line 6 Puerto Rosario – Corralejo. These are the only lines that run regularly.
Photos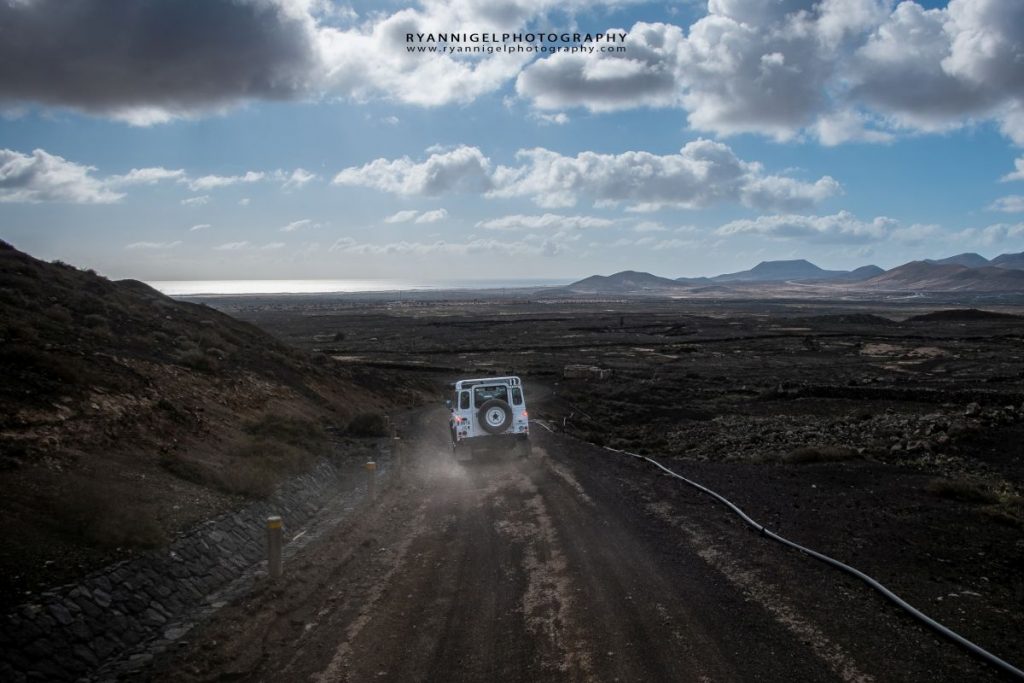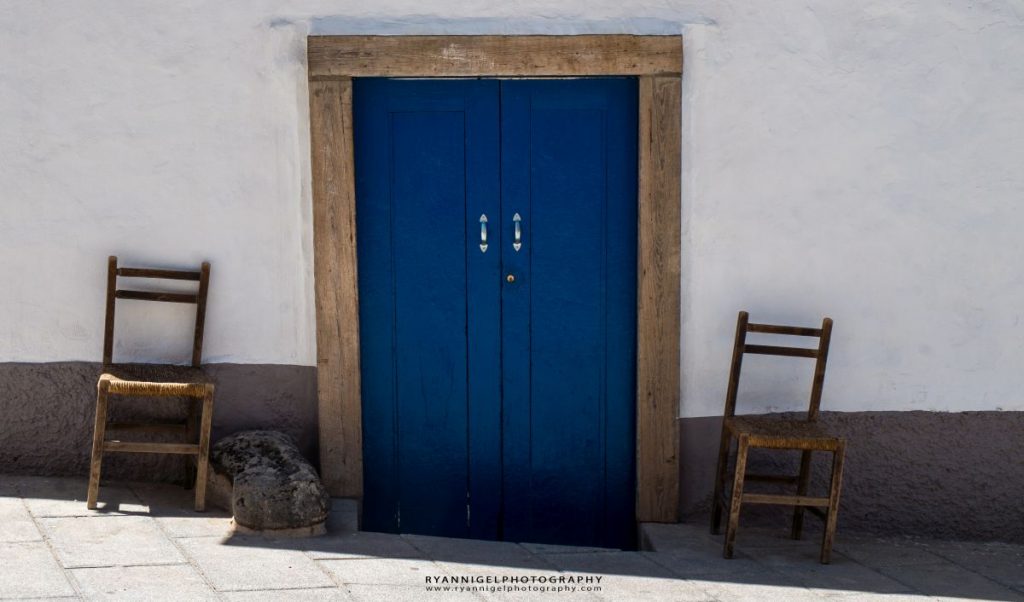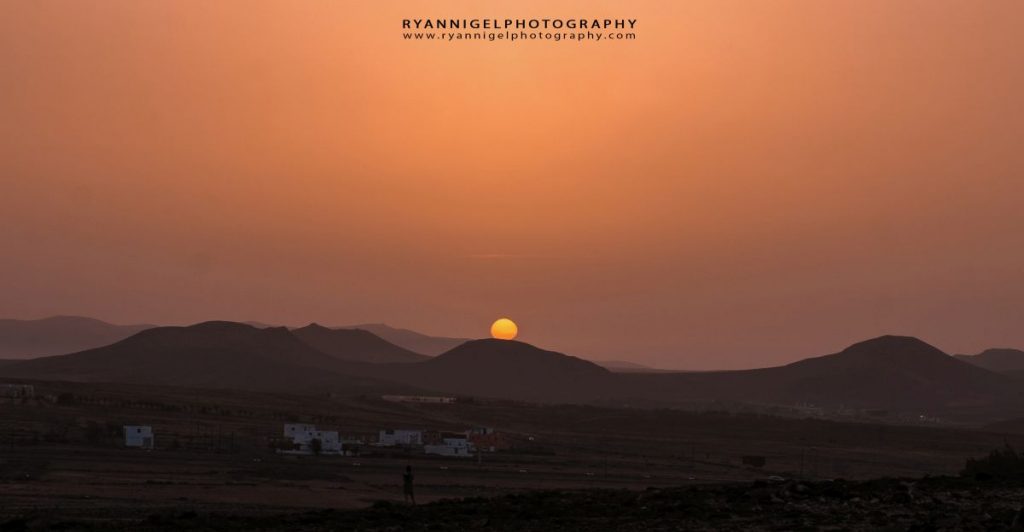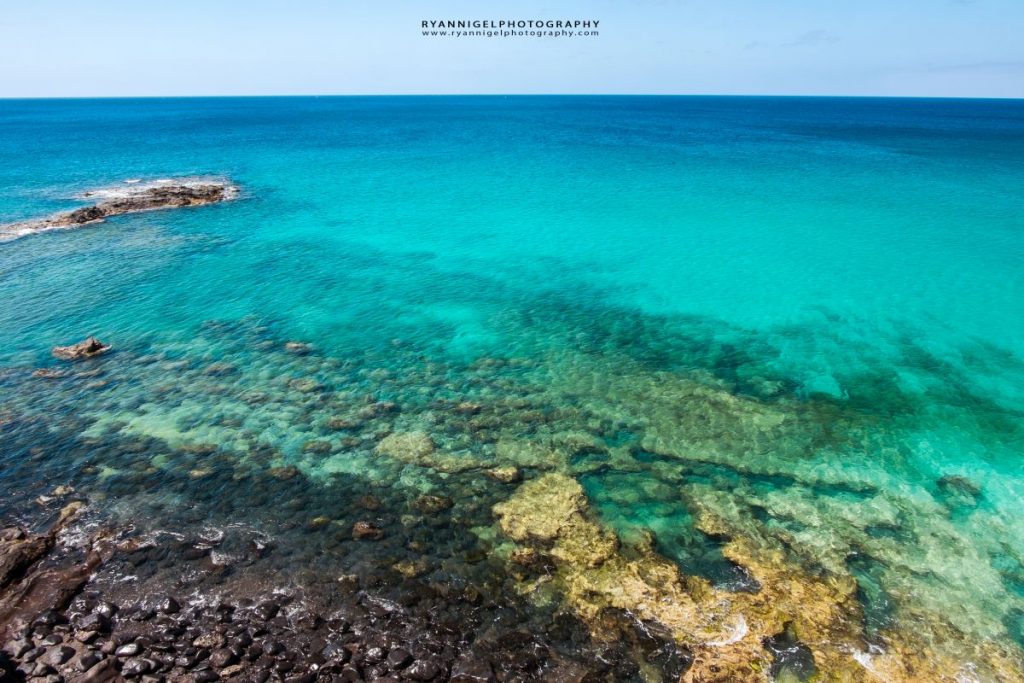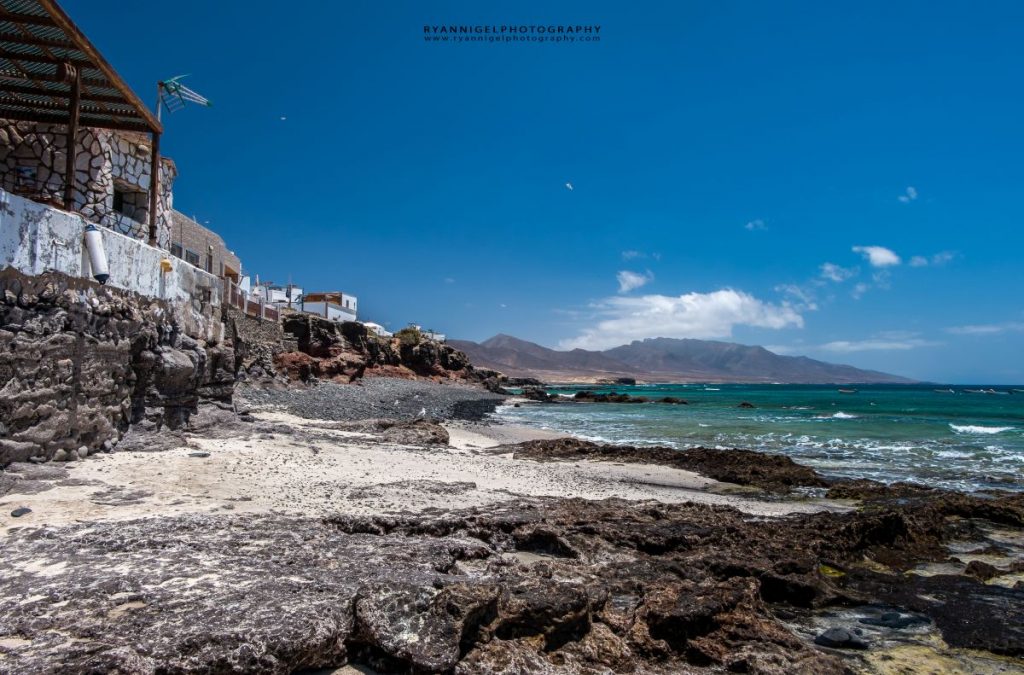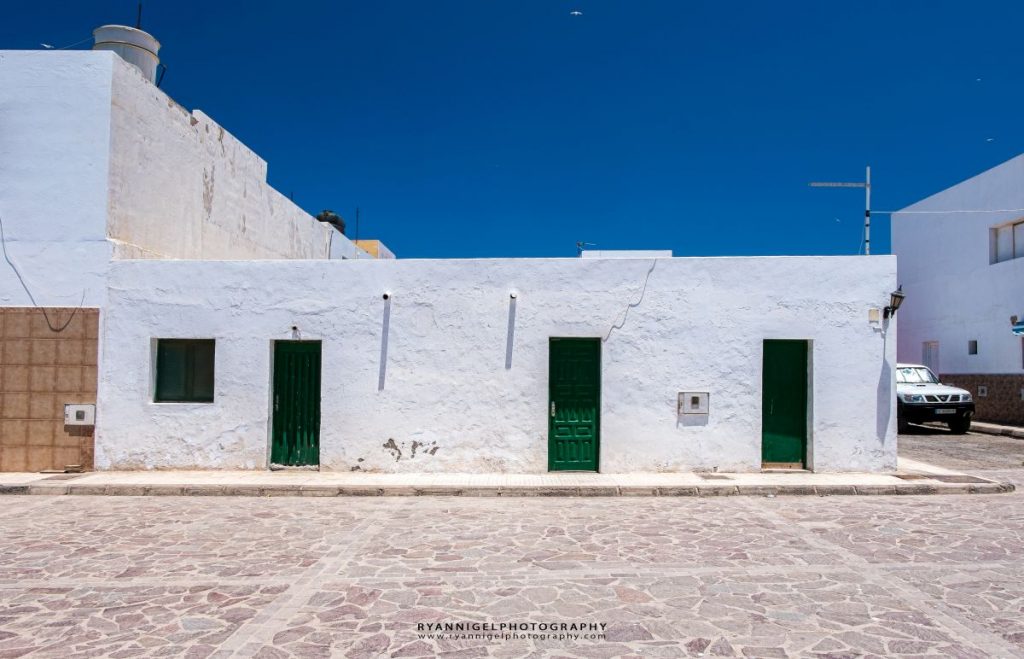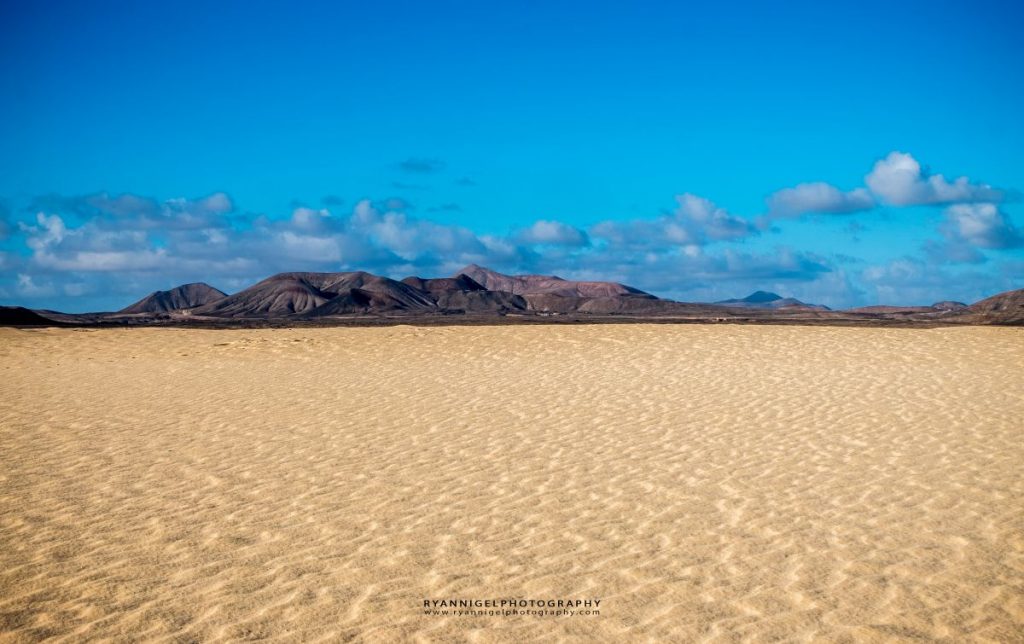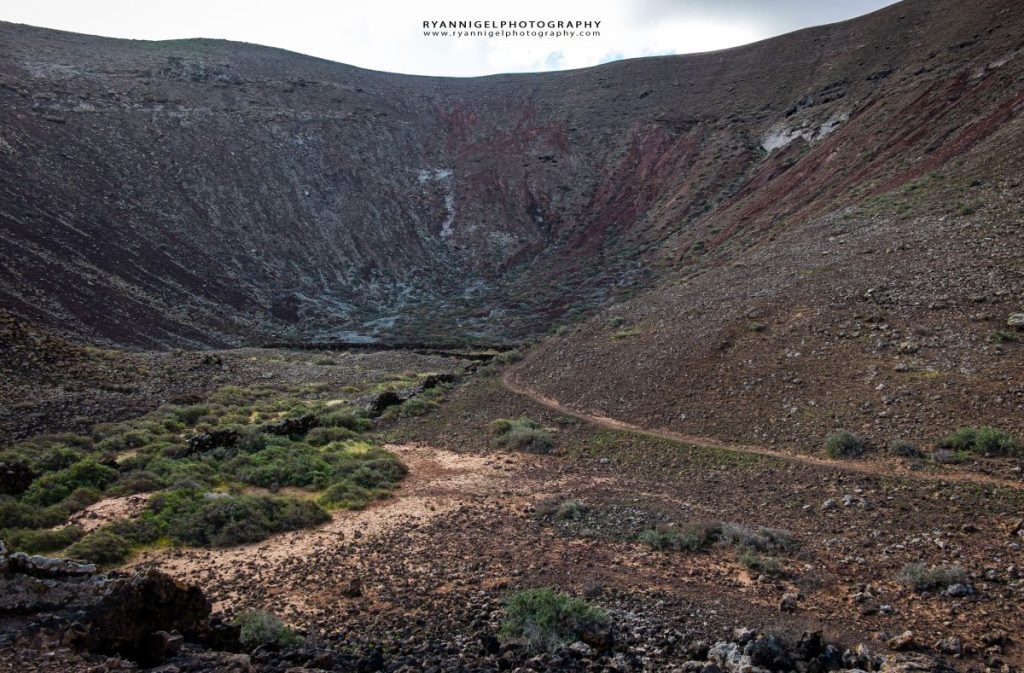 And more photos.
Click to enlarge.