Once upon a time in Myanmar Burma is the next post in this line of posts. After Myanmar I take you to Vietnam. Same as in my posts from Laos and Cambodia, these photos are from 14 years ago. A time that Myanmar was not yet very open for tourists and where traveling around could get you in some exciting adventures.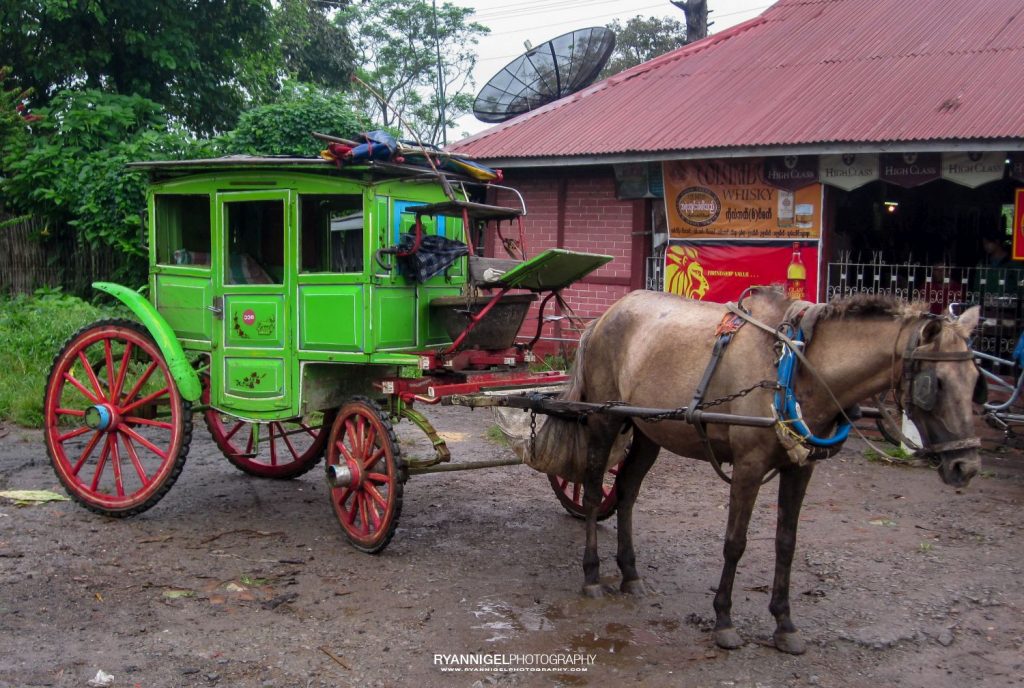 About 14 years ago Myanmar, in that time called 'Burma', was a closed country. If you wanted to visit the country you had to get a visa in Bangkok and make flight arrangements to Yangon. There was no other option if you wanted to travel around. There are other border crossings but from there you where not allowed to travel into the country. Other entry points where Mae Sot and Kaw Thaung (a.k.a. Koh Song). These points are famous visa run points for expats living in Thailand.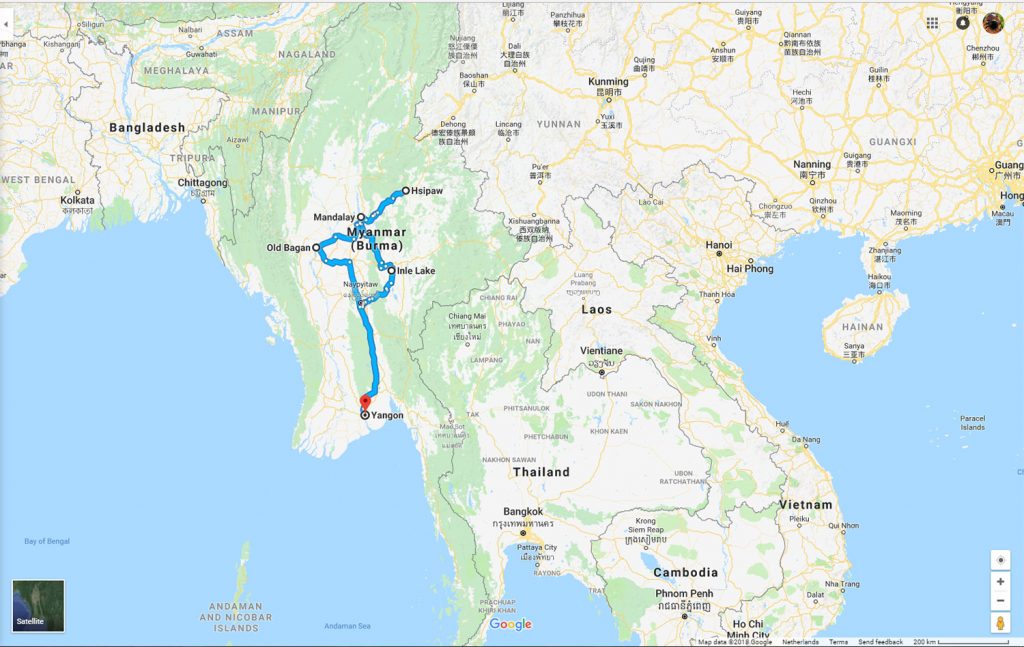 In this post you will see photos from Yangon, Inle Lake, Mandalay, Hisipaw (little Bagan) and Old Bagan, The northern part. I have photos from the southern part but I need to find them. I will update this post as soon as i have found them. The plan was to travel the north of Myanmar but due to the bad weather up north, I had to cut it short. Same as my other posts about Cambodia and Laos, all photos taken with a Canon Powershot point and shoot camera.
As i am writing i was thinking to call this post "Myanmar: from Yangon to Mandalay to Bagan and back, by train and boat'. Because that is what this post is about. But on the otherhand, when i find my photos from the south, i have to update this post and change the title again.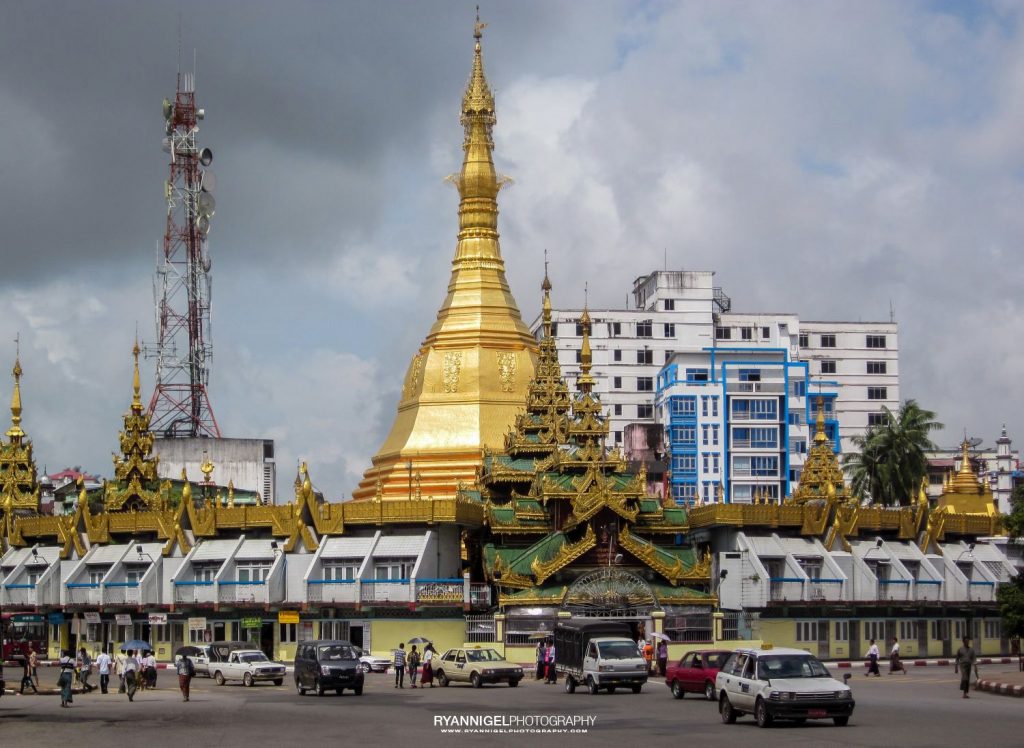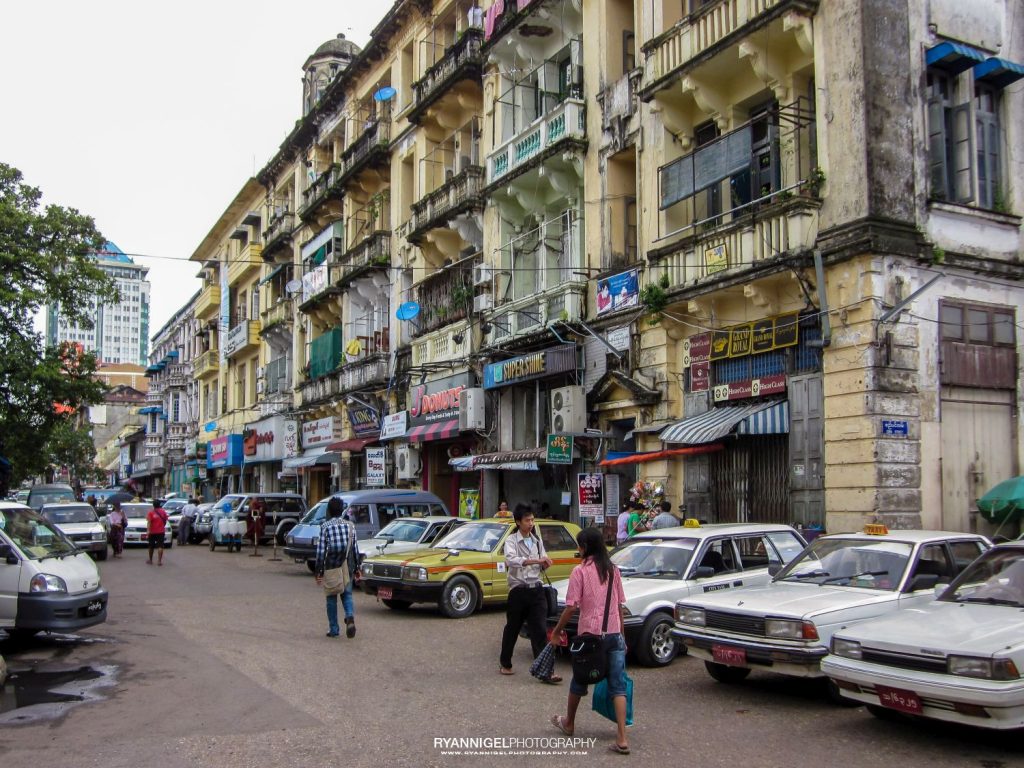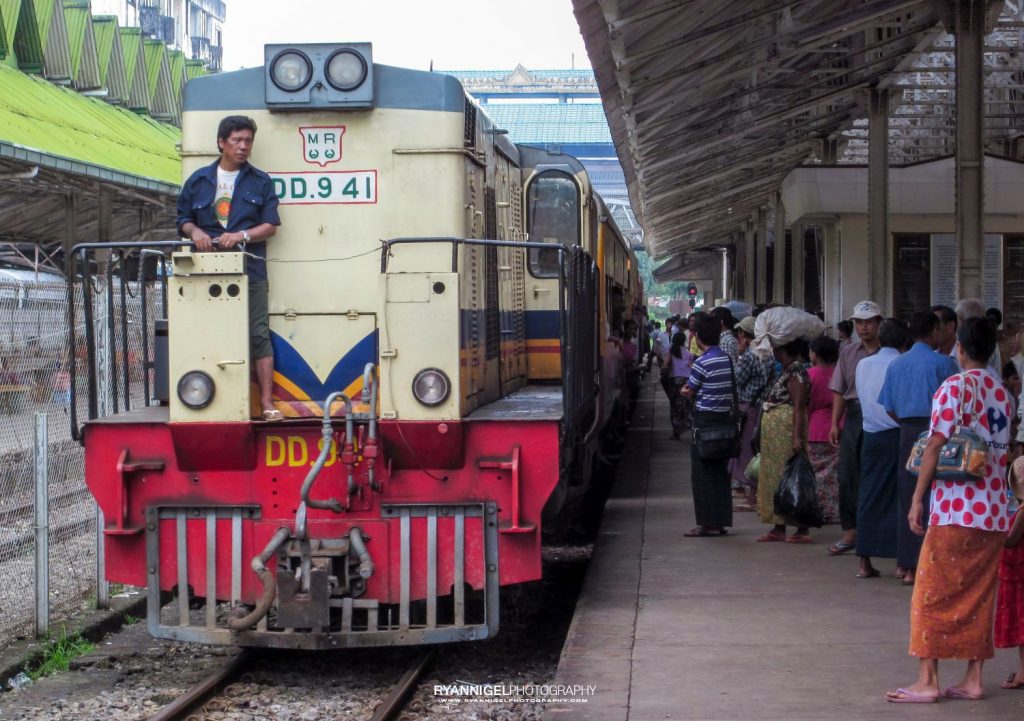 My experiences
Anyway lets go on. I started from Bangkok and took a flight to Yangon. From there you can take a taxi to Yangon Town and they drop you off in the 'tourist area'. Here you will find hotels, guesthouses, etc. And from here it was just easy. I rented a bicycle and a motorbike and started to drive around just as in Cambodia and Laos. And really there is not much of a difference. The people I met were nice and friendly. Helpfull as well.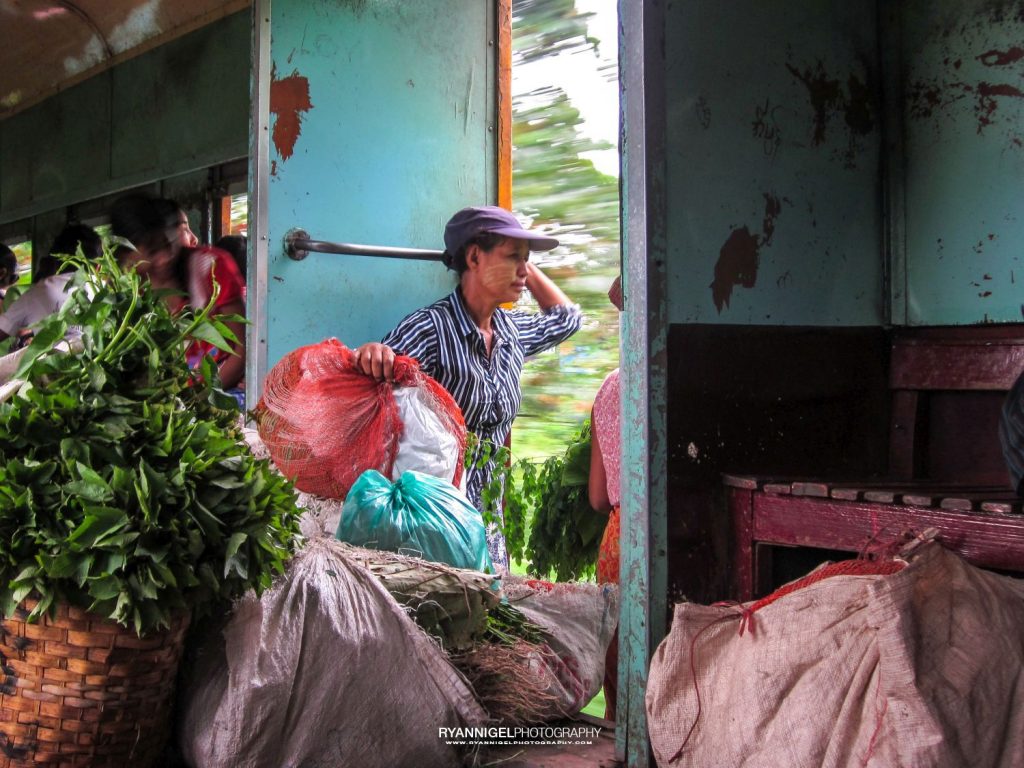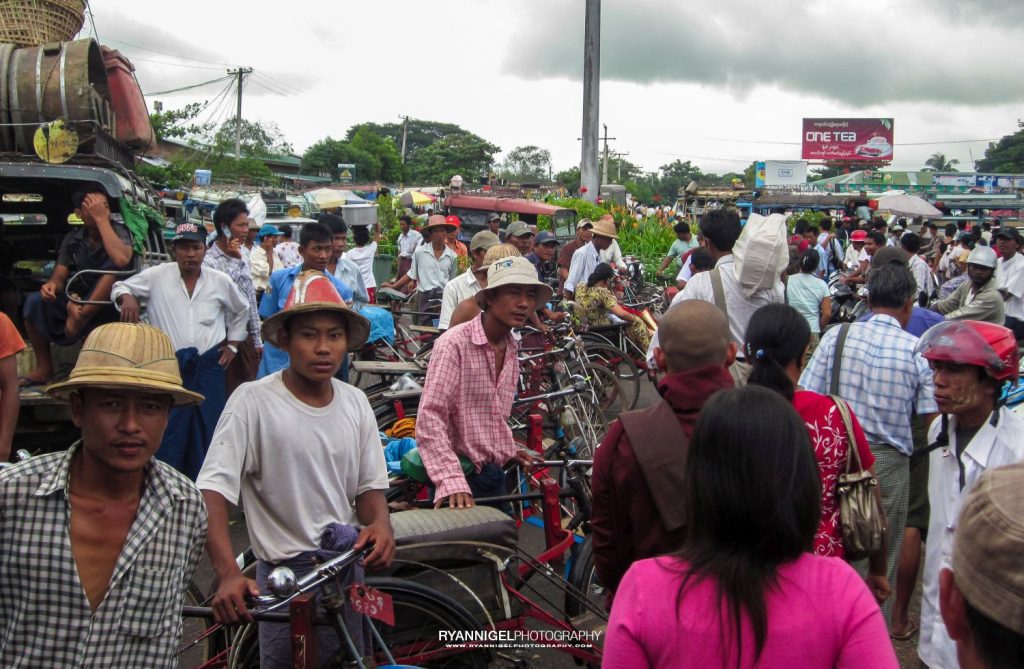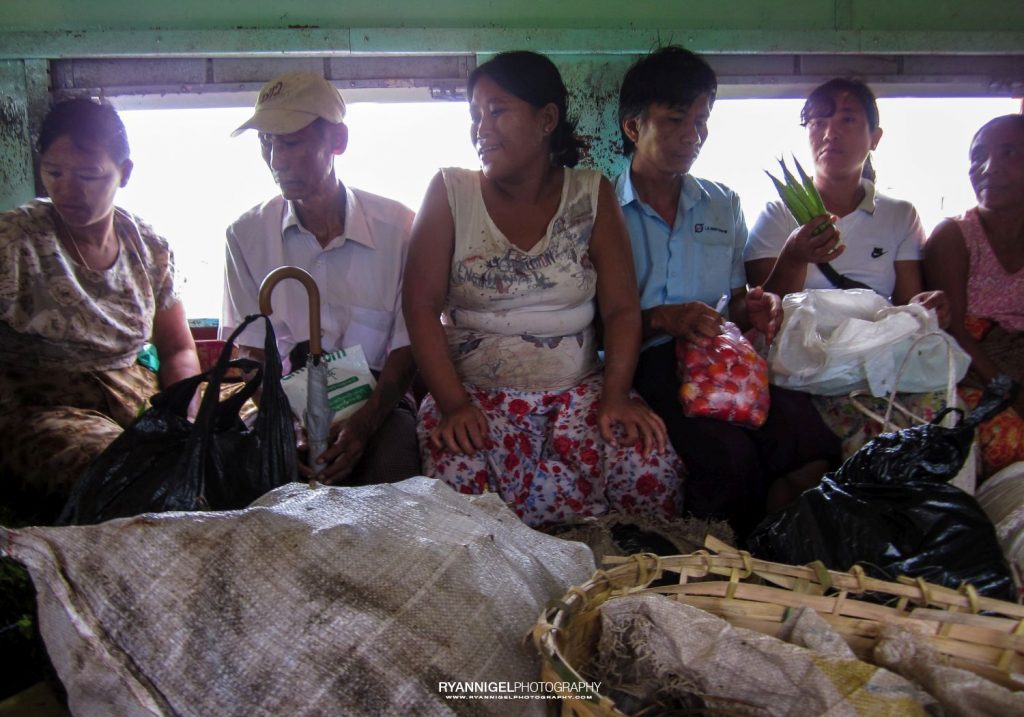 Infrastructure
The main difference is the lack of infrastructure. I mean in Laos and Cambodia it was close to nothing, here it is nothing. Just sand and dirt tracks. Some of the villages were connected with just dirt tracks. Only in and around Yangon you could find tarmac or concrete roads. (and the roads between the major cities).
Trains are always ok. I like to travel by train. You see and experience so much. The rail infrastructure is ok. So you got trains going to Mandalay and they make frequent stops. Long ride but worth in the amount of experiences you get. You see daily life, you see people, you see a country….. and that is what traveling is about isn't it ? The train ride from Yangon to Mandalay was nice and i can recommend to do it. At one point the train was loaded with livestock (chickens, hogs, etc.) and plenty of colorful people.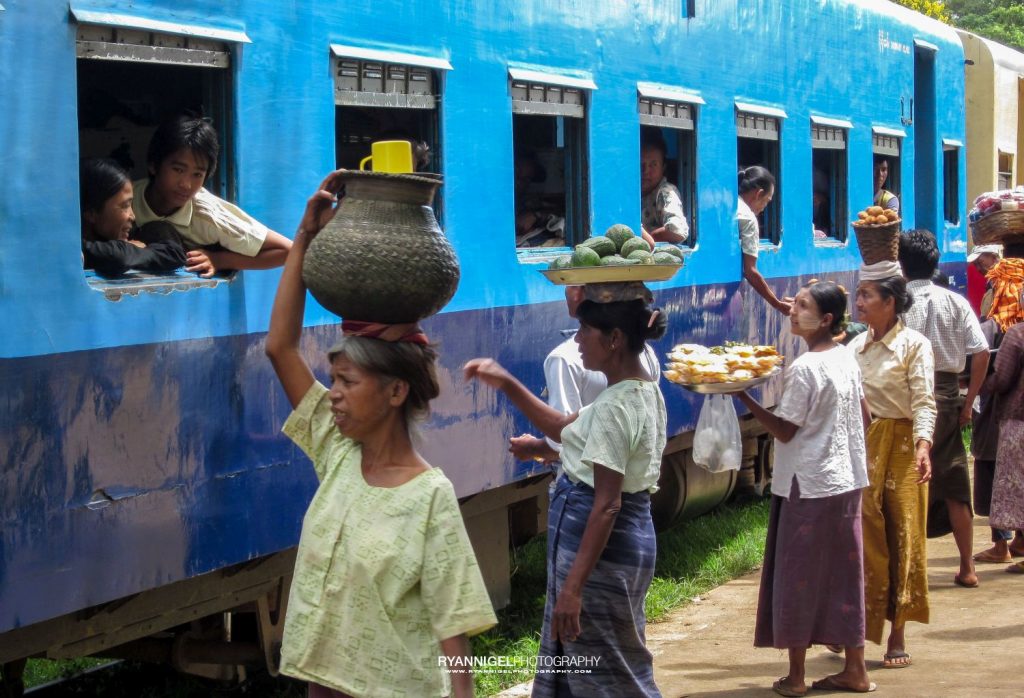 Due to the lack of good infrastructure goods are more expensive than they should be. At first i was surprised that the price level was a bit the same as Thailand, but after some thinking it makes sense. No good infra makes things harder to transport and therefore more expensive. Actually i noticed this also in Laos and Cambodia in those times.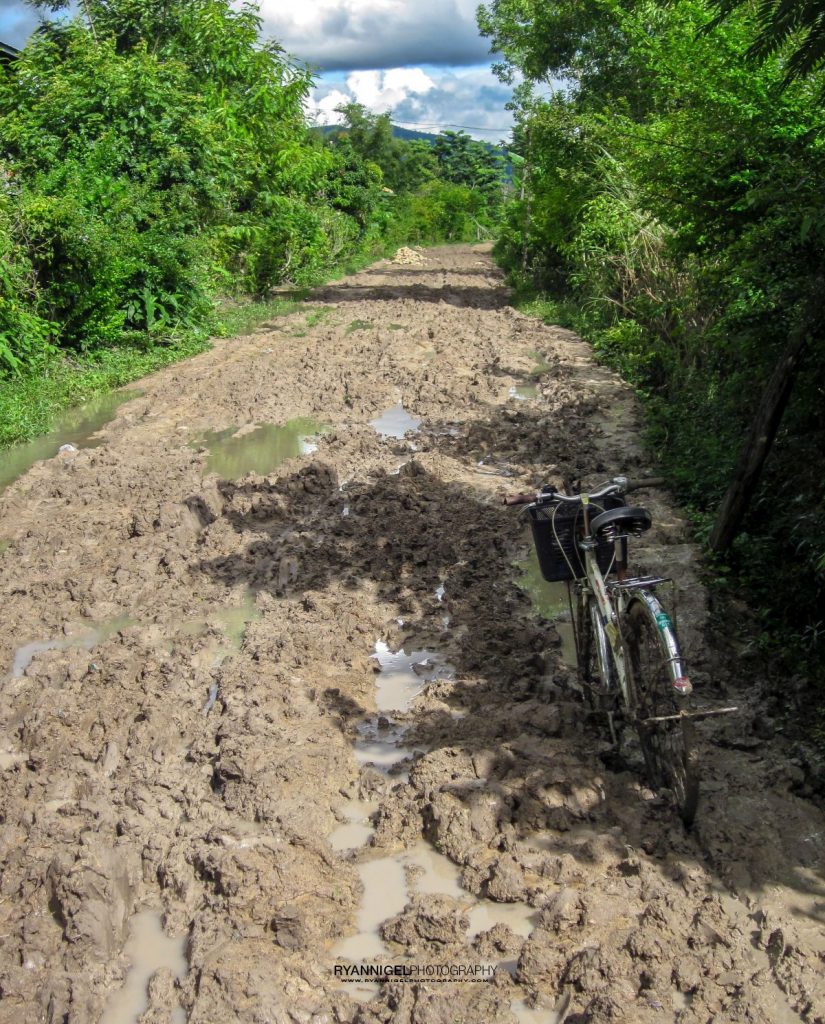 Poor
The countryside is dirt poor. I mean you have seen the photos from Laos and Cambodia, they look good compared with Myanmar. No wonder that many people fled the country and start working in Thailand. But that was not the only reason that people fled Myanmar. Up north you got a lot of entnic minorities. Some of them want their own state, some of them want other things. The governement doesn't like that and 'cleans out' the area once in while. In that time, it was not wise to go up north into the hills and mountains. You don't want to get stuck in a local conflict.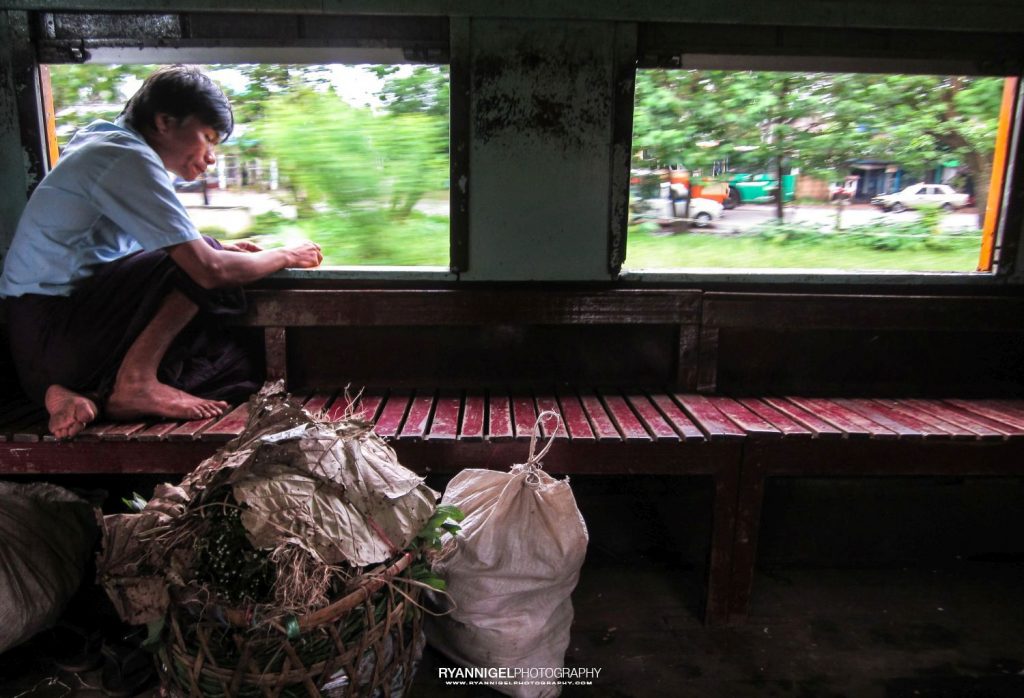 But even in that time moving around in Burma was quite easy. Despite the countryside is dead poor, it is very safe. But at a point i couldn't deal with seeing so much poorness in large amounts every day. I just couldn't deal with it. But the people stayed friendly and the little they have on food they try to share with you. Amazing. At a point I was shaming myself. Really.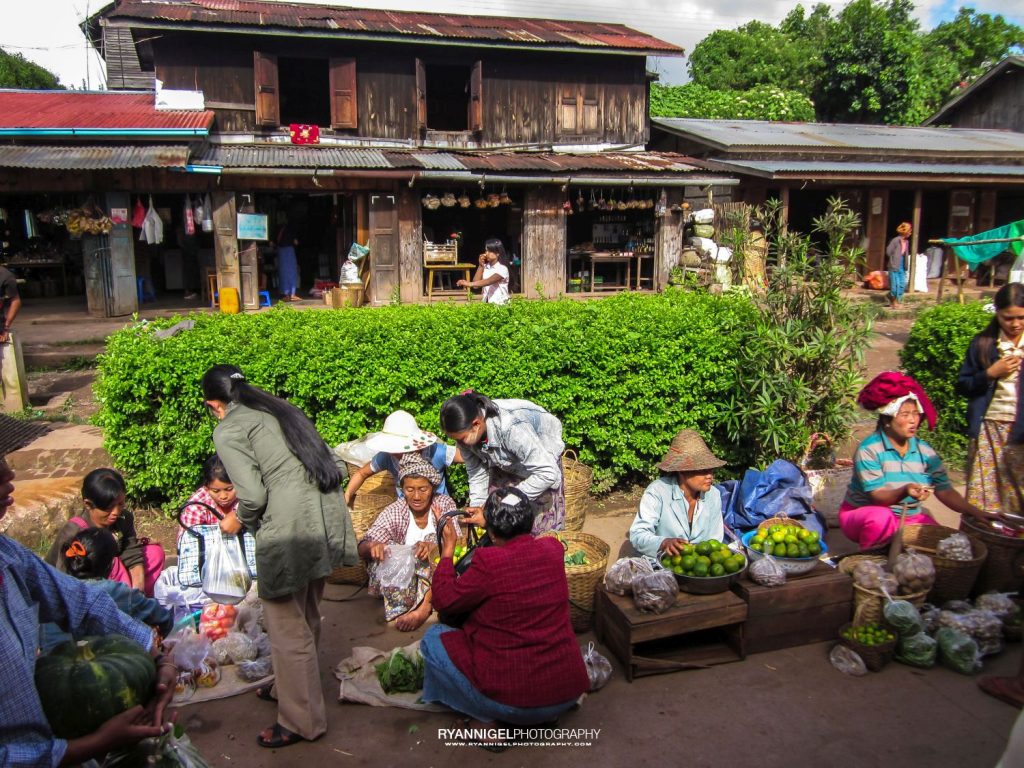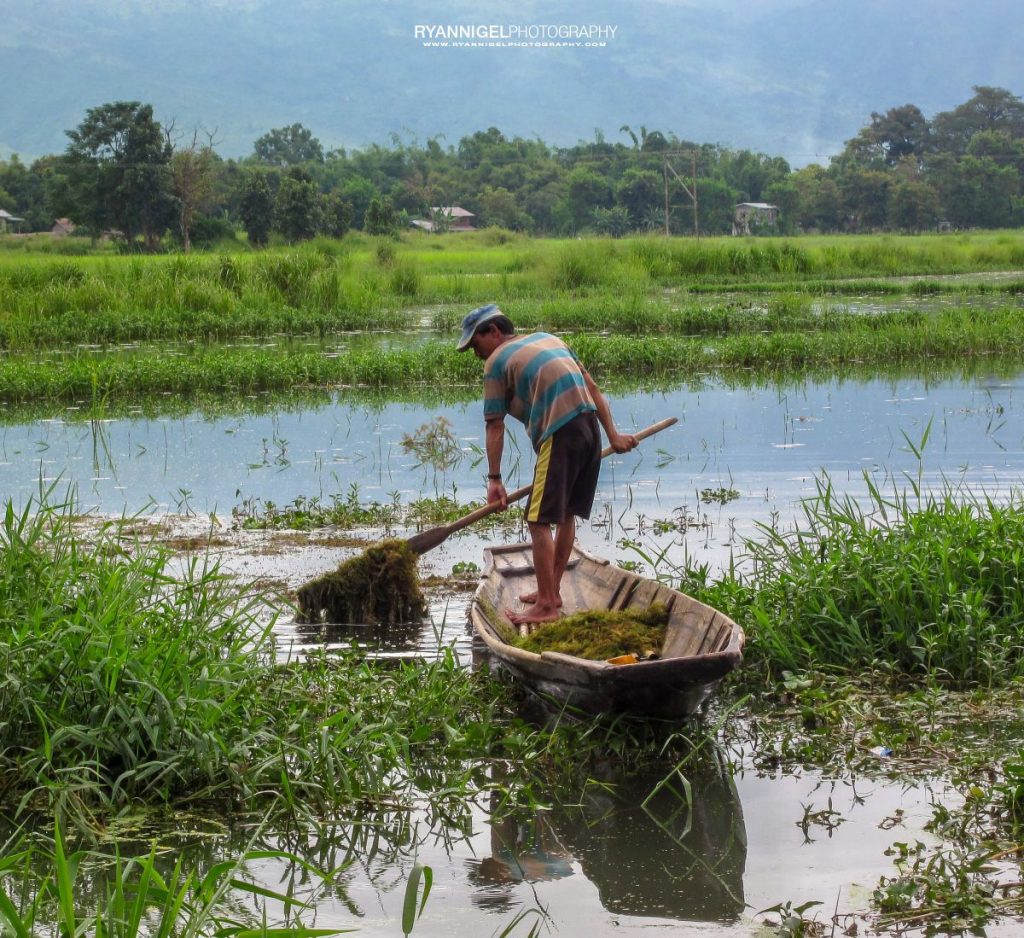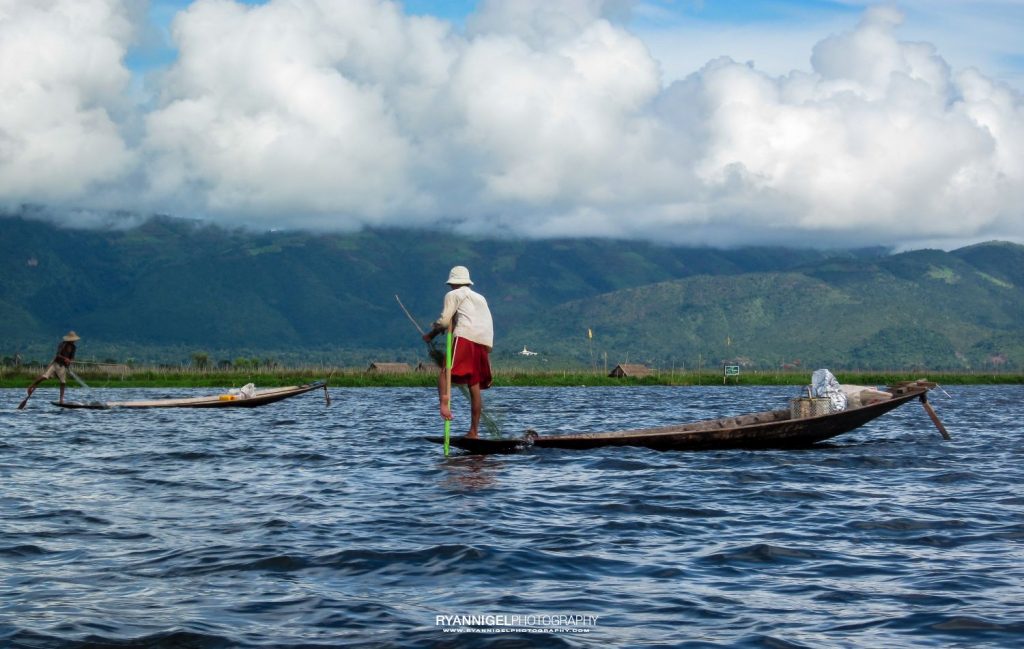 Things to see
Yangon: formerly known as Rangoon. is the capital of the Yangon Region of Myanmar, also known as Burma. Yangon served as the capital of Myanmar until 2006, when the military government relocated the capital to the purpose-built city of Naypyidaw in central Myanmar. With over 7 million people, Yangon is Myanmar's largest city and its most important commercial centre.
Yangon boasts the largest number of colonial-era buildings in Southeast Asia and has a unique colonial-era urban core that is remarkably intact. The colonial-era commercial core is centred around the Sule Pagoda, which is reputed to be over 2,000 years old. The city is also home to the gilded Shwedagon Pagoda – Myanmar's most sacred Buddhist pagoda. The mausoleum of the last Mughal Emperor is located in Yangon, where he had been exiled following the Indian Mutiny of 1857.
Yangon suffers from deeply inadequate infrastructure, especially compared to other major cities in Southeast Asia. Though many historic residential and commercial buildings have been renovated throughout central Yangon, most satellite towns that ring the city continue to be profoundly impoverished and lack basic infrastructure. (text: Wiki)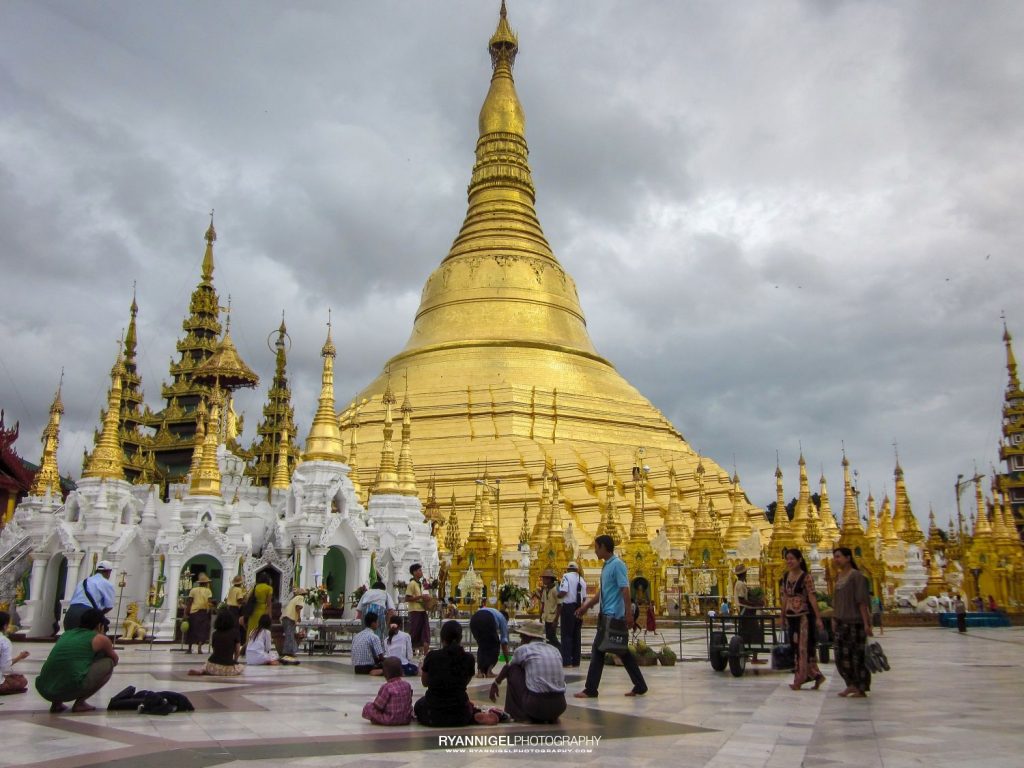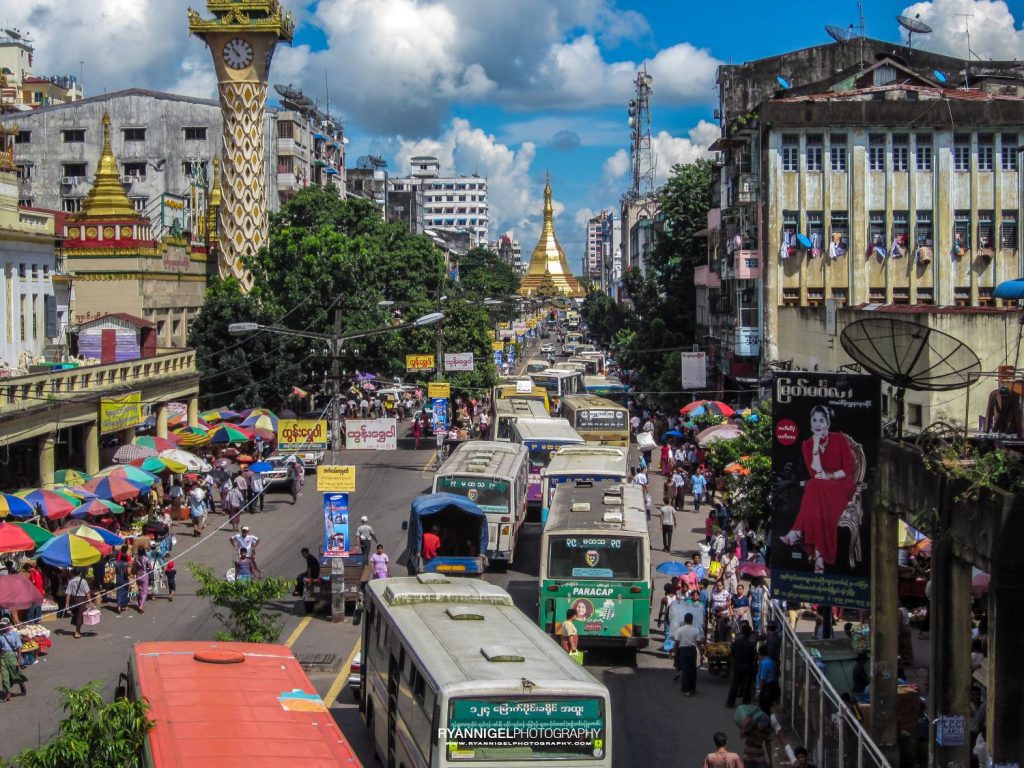 Mandalay: is the second-largest city and the last royal capital of Myanmar (Burma). Located 716 km (445 mi) north of Yangon on the east bank of the Irrawaddy River. Mandalay is the economic centre of Upper Burma and considered the centre of Burmese culture. A continuing influx of Chinese immigrants, mostly from Yunnan, in the past twenty years, has reshaped the city's ethnic makeup and increased commerce with China. (text: Wiki)
There is quite a lot to see and to do in and around Mandalay. So if you have a couple of days to spare, go out and see the surroundings of Mandalay.
Inle Lake: is a freshwater lake located in the Nyaungshwe Township of Taunggyi District of Shan State, part of Shan Hills in Myanmar (Burma). It is the second largest lake in Myanmar. Inle Lake is a major tourist attraction, and this has led to some development of tourist infrastructure. Many small and large privately owned hotels and tour operations have arisen during the past few years. Local shops are flooded with consumer items, both local and foreign. (text: Wiki)
Despite being a major tourist area, i haven't seen one on my trip ! I think because i went in raining season 🙂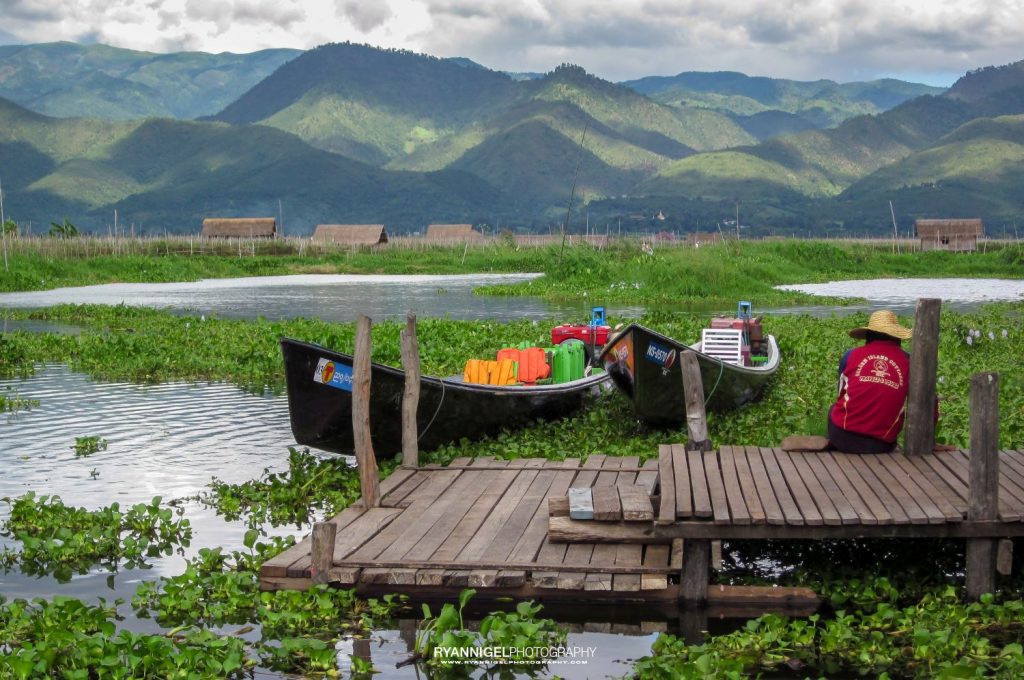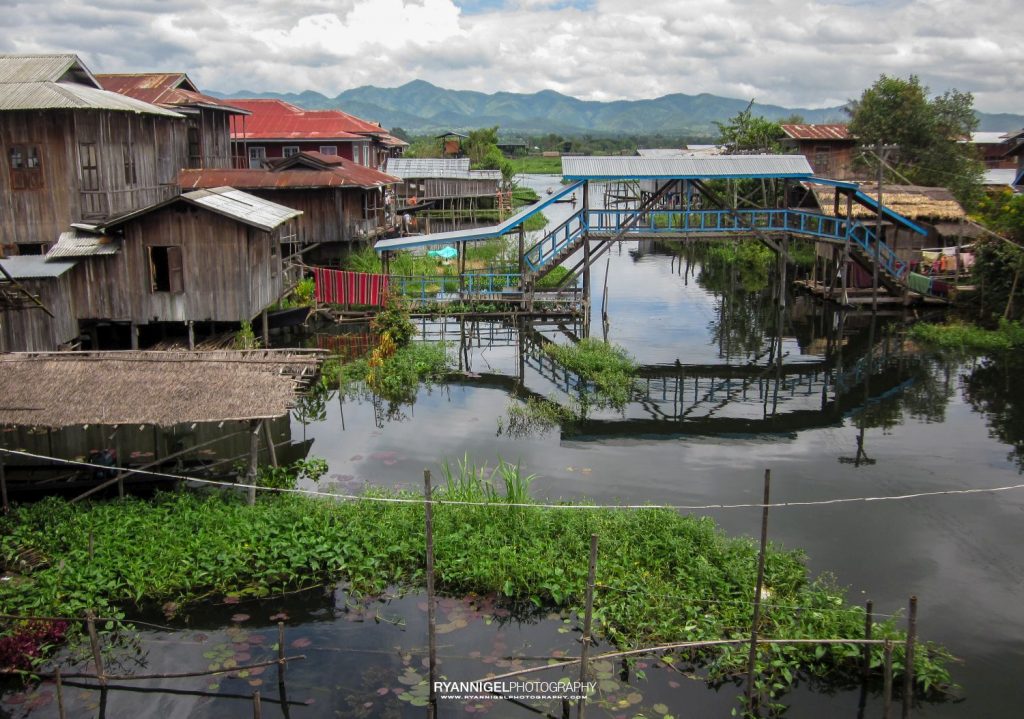 Bagan: Bagan is an ancient city in central Myanmar, southwest of Mandalay. Standing on the eastern banks of the Ayeyarwady River, it's known for the Bagan Archaeological Area, where more than 2,000 Buddhist monuments tower over green plains. Holy sites around Old Bagan include ornate Ananda Temple, built in 1091 and topped with a golden stupa. Nearby is the vast 12th-century Dhammayangyi Temple.
I had a great time in Bagan. I mean, just look at the place. How can you not like it there ?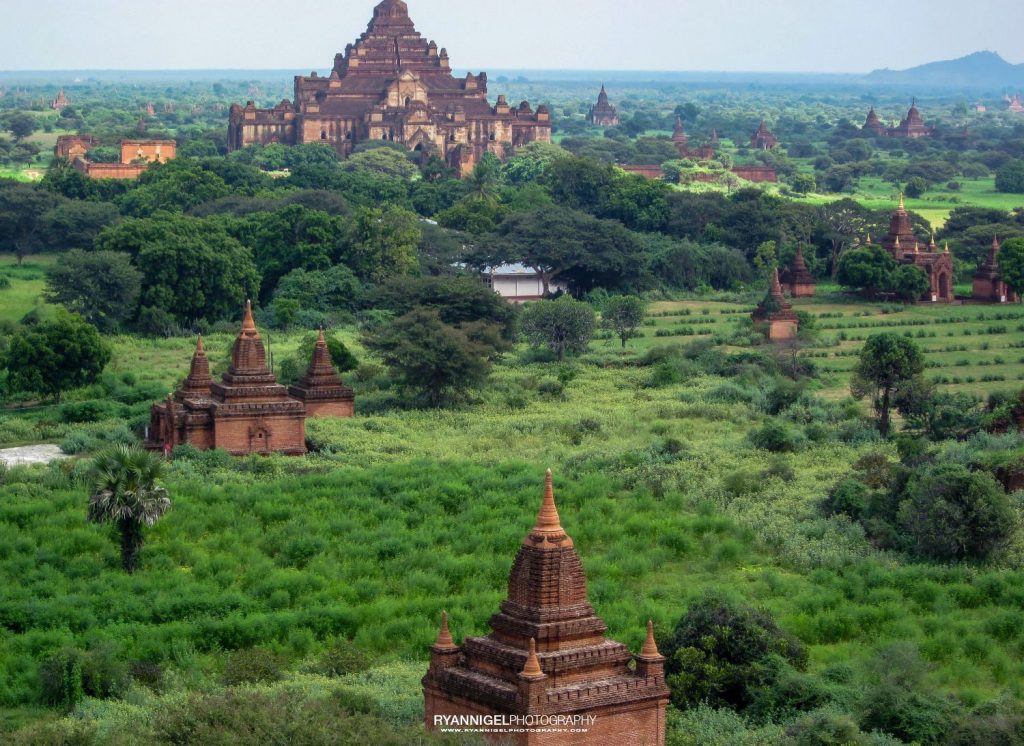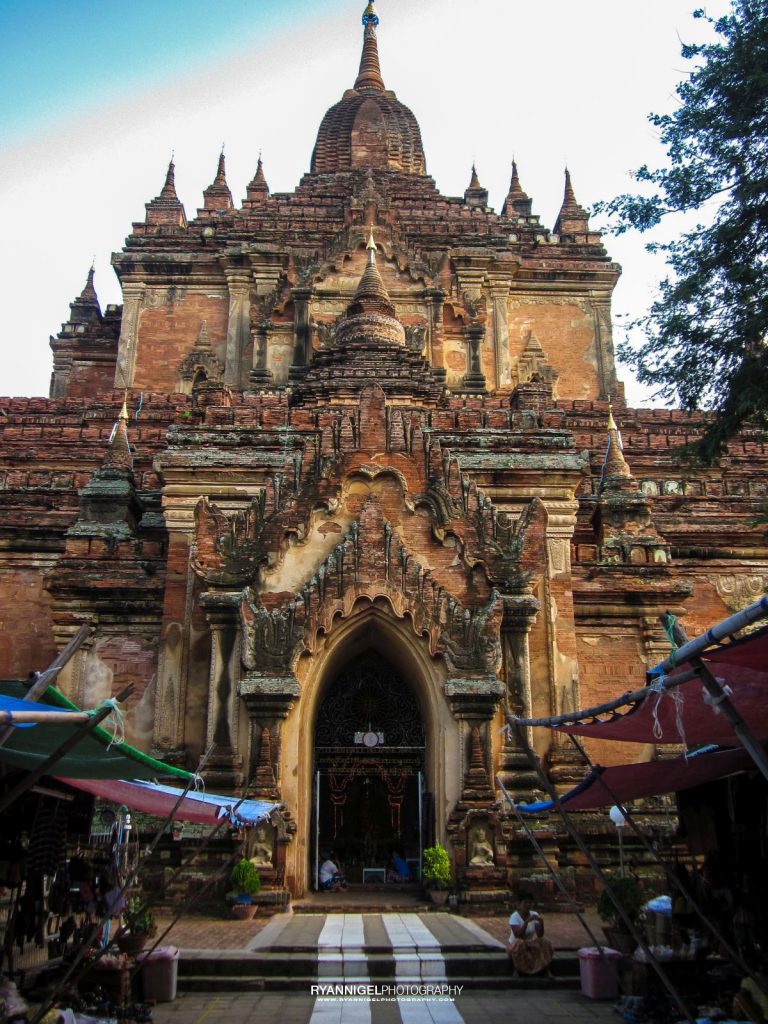 Myanmar Then and Now
In the time that i visited Myanmar the country was really under developed and dirt poor. Even compared with surrounding countries like Laos and Cambodia, Myanmar was not even half way. Getting around could be difficult and sometimes not even possible due to the regime and the lack of infrastructure. But that is what made the travelling exciting and unpredictable. You didn't know if you gonna make it or not.
Myanmar now. Now Myanmar is more open than ever. The change in regime (or government) was good. Things being picked up. The infrastructure is being developed all for the sake of trade and tourism. And tourism is booming. With all the corals died off in Thailand, many divers go to Myanmar. The islands there are still unspoiled and the underwater world is still very ok. But also on land. The country is getting more stable and the people have more freedom than ever. It is also easier to get around and to visit places that could not be visited before.
But i hope that Myanmar doesn't become a second Thailand. With its over-cultivated tourism industry. I really hope that the country keeps its natural look. But i think that is wishfull thinking. By now many Thai tourist business owners have already invested in Myanmar to be there when the country really opens for tourism on a mass scale.
More photos
Click to enlarge.
Bagan
And the rest 🙂