When I was living in Thailand and working as a tour leader, I had the chance to visit the temples in Thailand quite often. In general most temples in Thailand look the same at first sight, but once you get closer and learn about it, you realise that every temple is unique in its own way.
In the South of Thailand, in Phang Nga province, there are a couple of very interesting temples and you can visit them by taking a temple tour. Many tour operators offer these kinds of 'cultural' tours.
In South Thailand you have the more 'normal' temples, but also quite a few temples which are located in caves. Especially the ones in the caves can be very nice, because the caves are not altered for the temples. Many caves temples have limestone stalagmites and stalagtites. The scenery is really nice and tranquile. Some cave temples are difficult to get in: you have to walk up, sometimes more than a 100 stairs, and then you have to pass through the limestone openings. If you have a heart condition or bad legs, don't go up there ! But big respect to some of the old monks living there: some are 70+ and still walk up and down many times a day.
The photos on this article are from the 3 main temples in Phang Nga Thailand.
First temple: The Praya Nakarech Temple. This temple is located in a limestone cave about 50m high up in a limestone mountain. The temple is very famous for its home brew tea. This tea is lab tested and it is proven that it lowers you cholesterol levels. The head monk is one of the few monks who live there permanently and is an official certified herbal doctor as well. The temple offers also a shelter of people who had hard experiences in life (taking a psychological toll) and need to go back to the normal way of living. A kind of sanatorium but different 🙂 The scenery is very nice, limestone stalagtites everywhere and you are surrounded by very nice Buddha statues. IF you can read thai, there a books with prayers and education material which give you a deeper insight in the buddhist way of living. Personally: this is one of my favourite temples.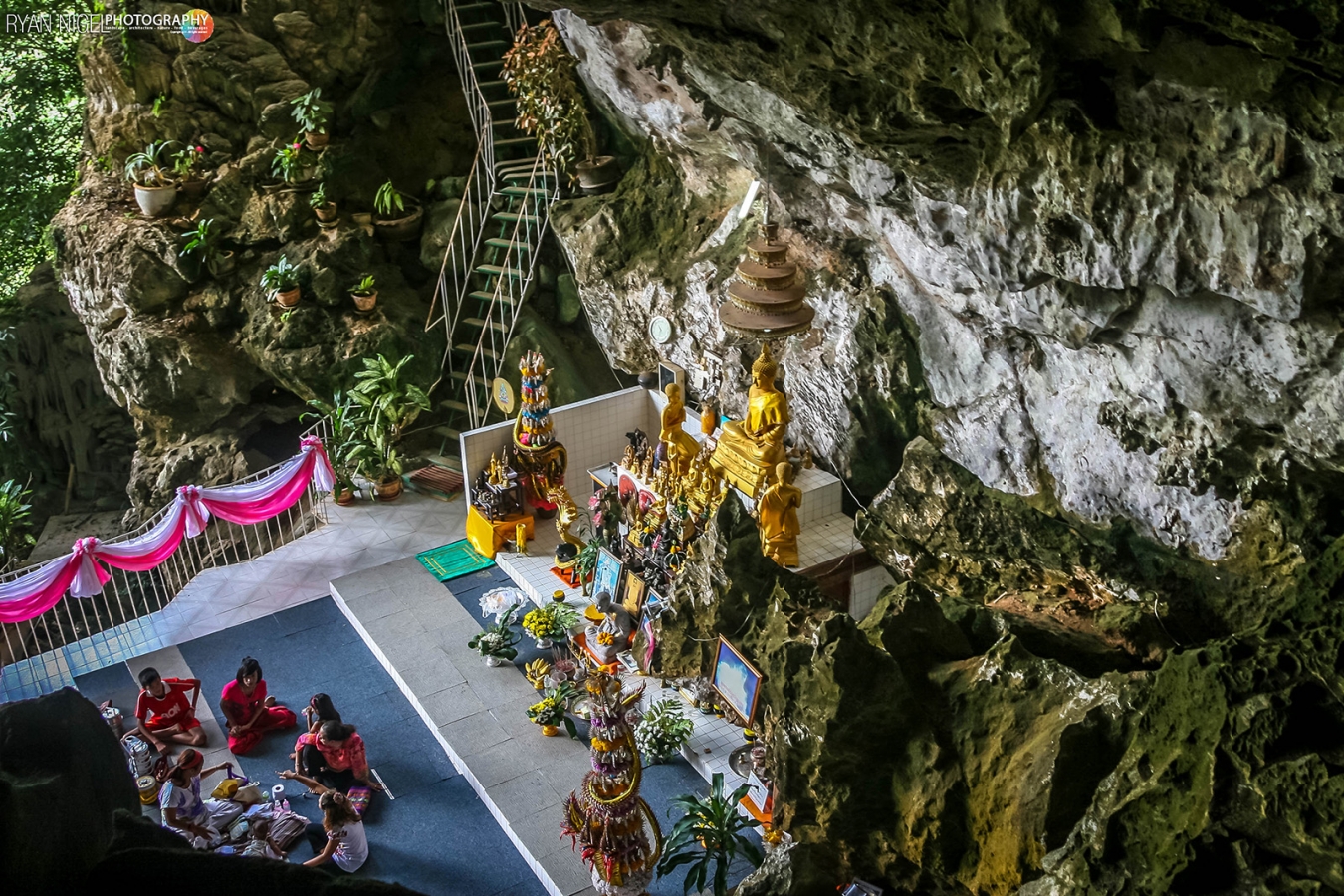 Second temple: The Bang Rieng Temple. This one is one of the most famous temples in the South. Why ? Because the teeth of Buddha is there. It is believed that this gives a lot of power if you make your prayers there. Many people visit this temple. A lot of people come there also for direction in life, good luck blessings when starting a new company, marriage, etc. The temple is located on top of a hill overlooking the Phang Nga Krabi scenery. On clear days, you can see Phang Nga Bay. The complex is more like a traditional temple complex, no caves here. At the back of the temple there is a meditation center and a huge statue of the goddess Quanyin. (the Goddess of Mercy).
To read more about Quanyin click here and here.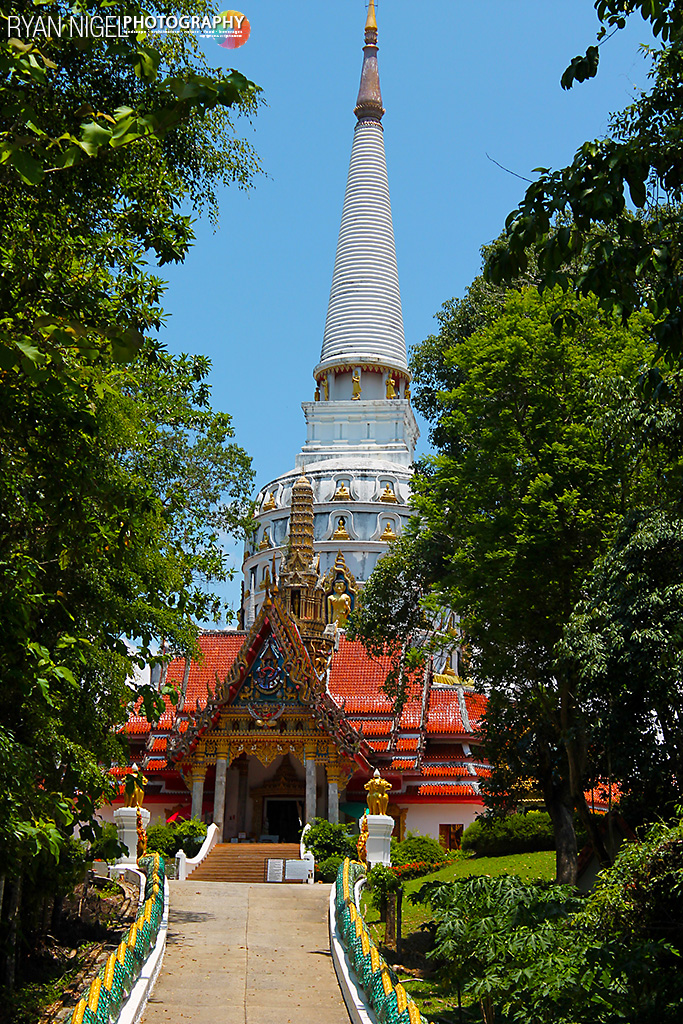 Third temple: The Suwankhuha Temple. This is also a cave temple. You don't need to climb hundreds of stairs, its on ground level 🙂 This temple is a famous place. Many many tourist come here, but also (local) Thai people. The temple is included when you do the James Bond Island tour and it's also in the 3 temple tour. So it can be quite busy at times. The temple is inside the a limestone mountain and a huge reclining buddha lays there. The temple is quite old, it dates back before the last war with Burma (Myanmar). The King at that time has been and stayed there to meditate and some say that nail scratches still can be found inside the dark room where the King meditated. Also all the royal seals of every Thai royal family are carved in the wall of the temple. Outside on the limestone wall, you can find many many monkeys. They have been there since the the place became a temple. Now, they are a tourist attraction.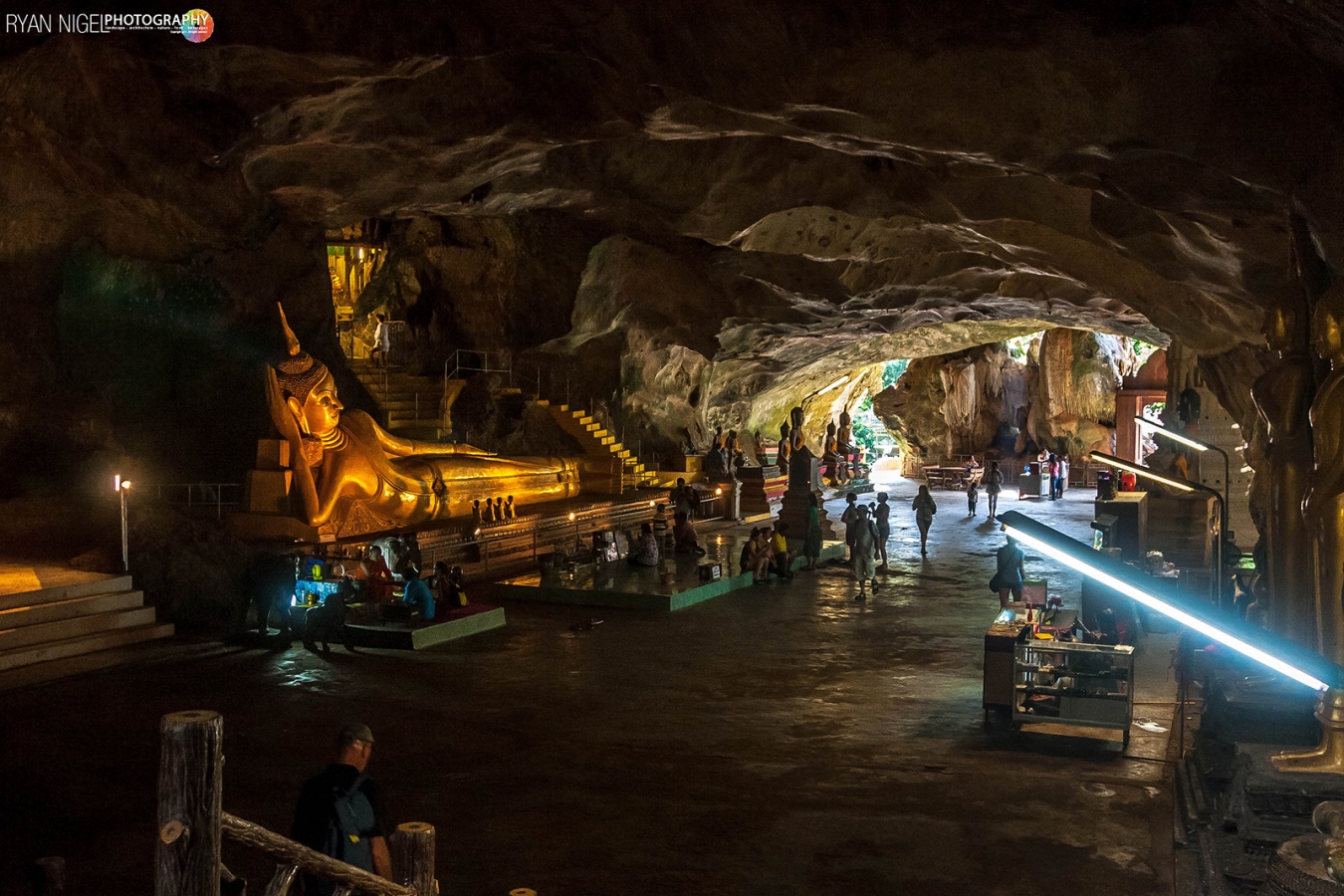 If you ever visit the South of Thailand, make sure that you see these 3 temples. They are really worth it. Take a tour with a guide who have decent knowledge and you learn quite a bit too.
More photos.
Click to enlarge.