Since I've changed my website, a few posts have gone missing. I tried to re-post them or update them but they didn't came back on my website. The problem was that in my old website I can choose from different lay outs. In my new website that is not possible. I will re-publish all that are gone.
So here is a re-post from Ebenalp Seealpsee in Switzerland. Wow, what a place. Switzerland is really nice. Great views, stunning landscape. I updated the photos as well. More info can be found on my other post about Ebenalp Seealpsee.
Seealpsee is a lake in the Alpstein range of the canton of Appenzell Innerrhoden, Switzerland. At an elevation of 1,143.2 m, the surface area is 13.6 hectares (34 acres). The lake can be reached by foot from Wasserauen or from Ebenalp. A network of routes around Ebenalp connects Seealpsee with other notable sights in the Appenzell Alps, such as the Wildkirchli and Säntis.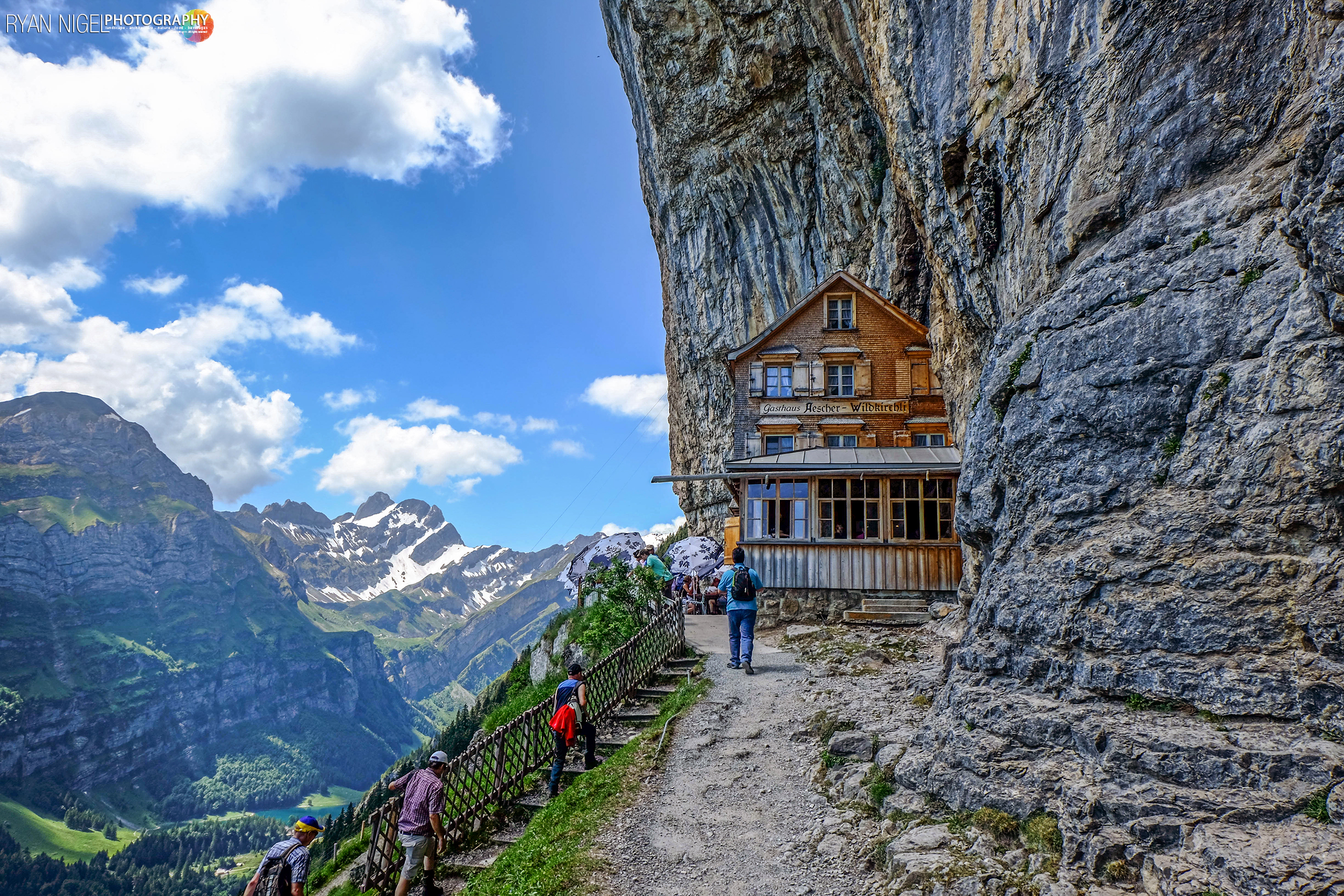 A stunning scenery. Steep mountains…. very steep !! All in all: a wonderful place, great scenery, lots of photo opportunities. If you can go on a multi-day trip and enjoy the complete Aescher Mountain area.
The Ebenalp is the mountain both for gentle walks and more demanding hikes. A visit to the prehistoric caves of the Wildkirchli will also leave a lasting impression. The bones of bears that used to live in the caves are exhibited in the Hermit's hut alongside tools dating from the old stone age. Hang-gliders and paragliders have made this their mountain because of the ideal wind conditions.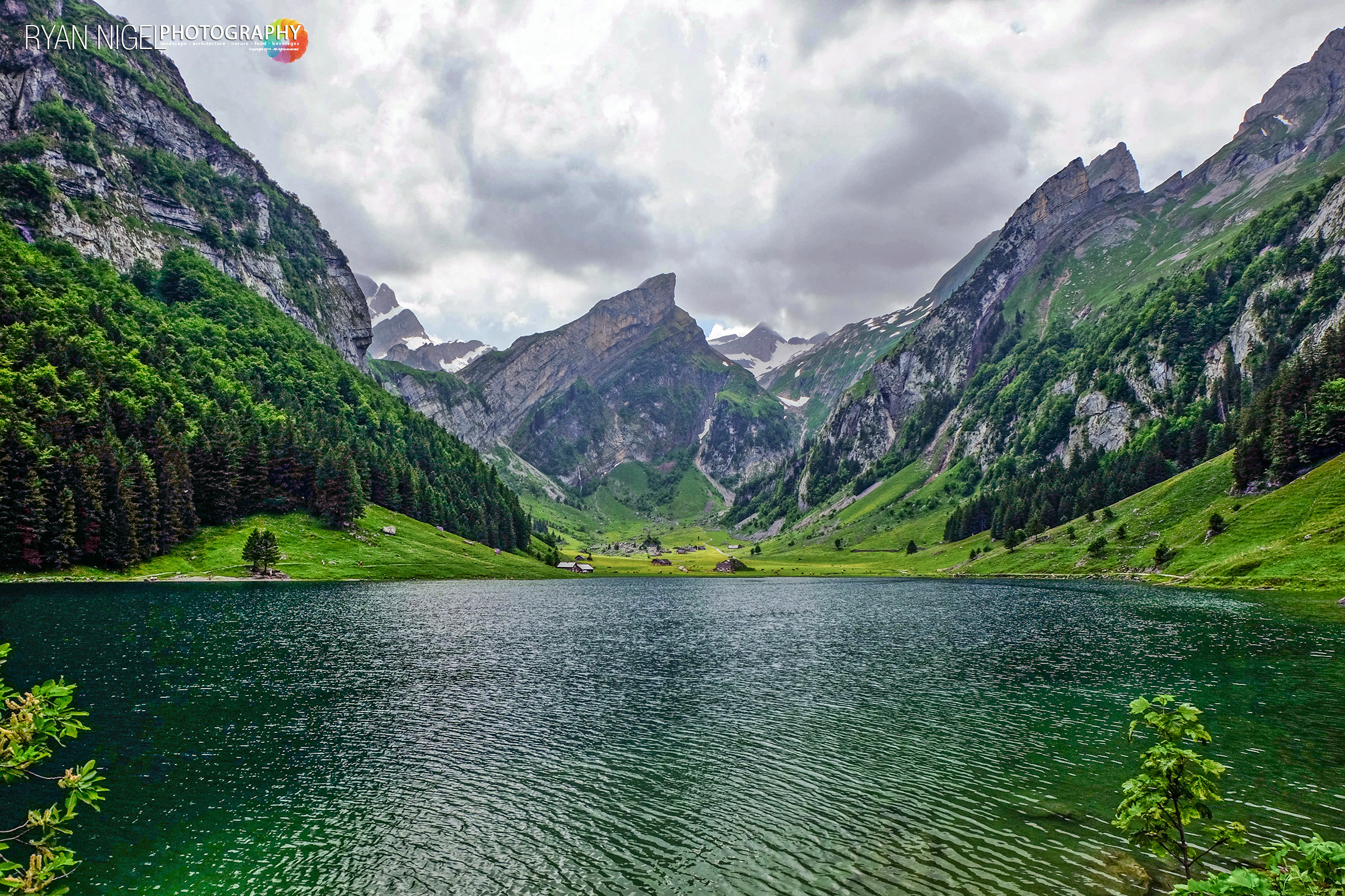 Update !
In my old portfolio I had a gallery with some nice shots of Seealpsee. I got some really nice comments on these photos so here they are, back online.
Click to enlarge.
My old portfolio photos. Click to enlarge.