I'm now on Click a Snap. So what is it ? Clickasnap.com is: 'The worlds largest, free to use, paid per view, image sharing platform'. I post my photos also on Clickasnap because it helps me to generate income which is very nice. It is really simple to use. At the moment I started with the free verson but I will upgrade soon to the paid version. (once you've tried it, you want to upgrade).
Anyway Clickasnap is a really nice and refreshing way to publish your photos and make a little money out of it. Check the video below from Mike Brown.
In the meantime you can visit my clickasnap page and start to click 'like' on my photos 🙂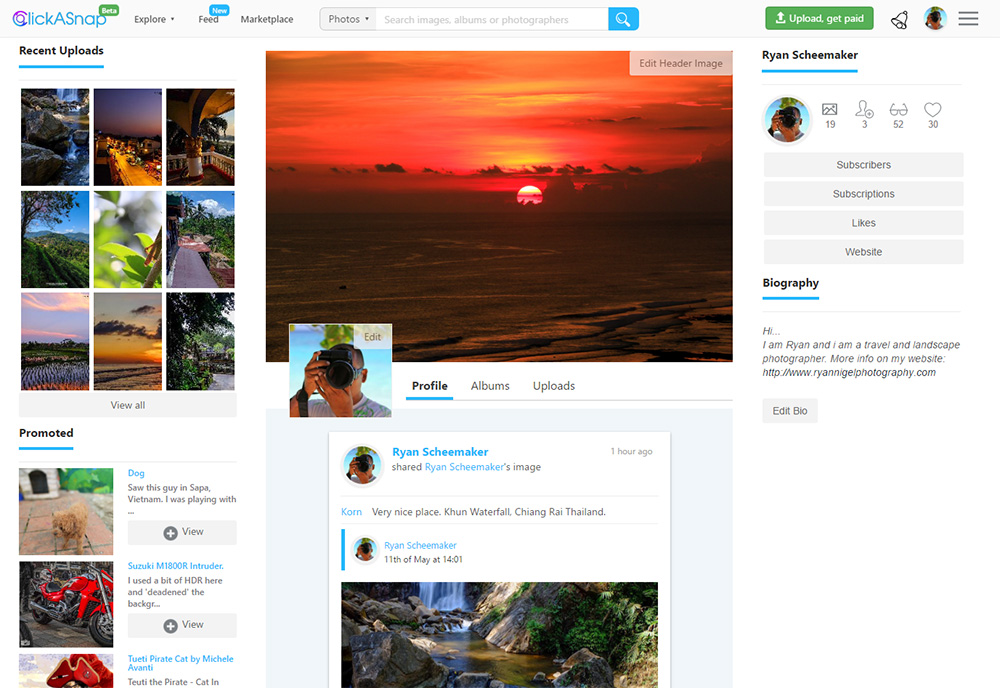 For a detailed explanation of Click a Snap check out their blog.
"Clickasnap is the worlds first, free to use, paid per view still image hosting site. Quite simple to use, you just upload your photos and everytime someone views them you receive a portion of the overall sites income. Neither you, nor the viewer have to pay anything to upload and/or view the photos. Think, the free version of spotify but for images!" (text: Blog Clickasnap)
As you all know I watch the Youtube channel of Mike Brown. (I'm a great fan of him, also of Serge Ramelli and Yuri FineArt)
Below a video of Mike Brown with an interview with Clickasnap.