Kerala is a state in the southwest of India. The state has nearly 600km of Arabian Sea shoreline. It's known for its palm-lined beaches and backwaters, a network of canals. Inland are the Western Ghats, mountains whose slopes support tea, coffee and spice plantations as well as wildlife. National parks like Eravikulam and Periyar, plus Wayanad and other sanctuaries, are home to elephants, langur monkeys and tigers.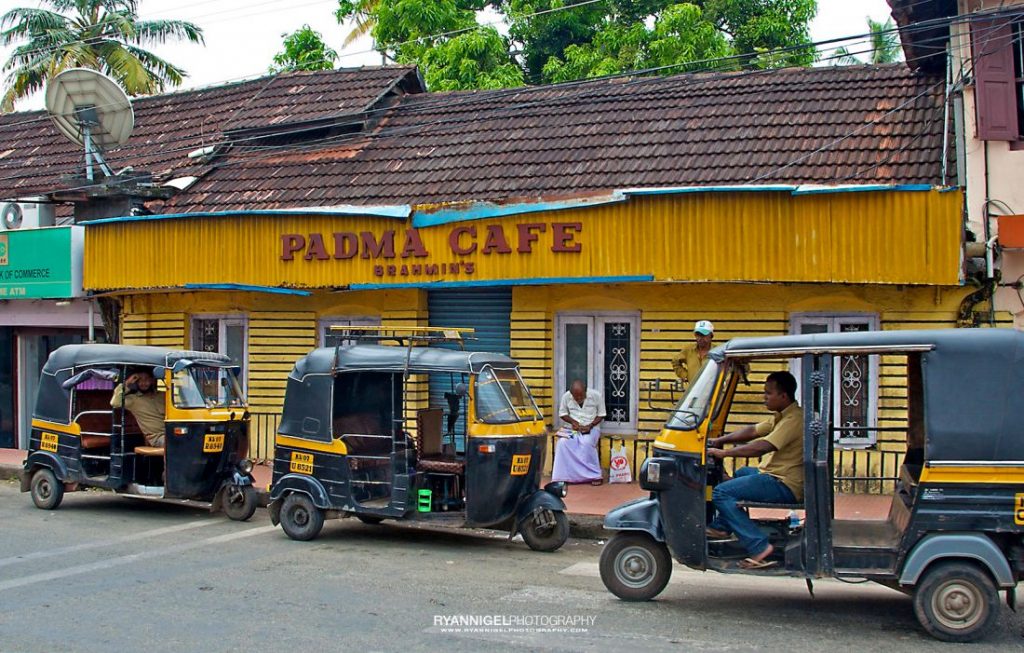 It is a tourist place. But the tourism concentrates at certain areas. So if you are looking for some quiets spots, you can still find them 🙂 I did. The scenery is amazing. The colonial buildings, the beaches with the traditional boats, the fishermen with their nets, and so much more. The surroundings are really colorful just like the boats and with all the waving palm trees the tropical paradise scenery is perfect 🙂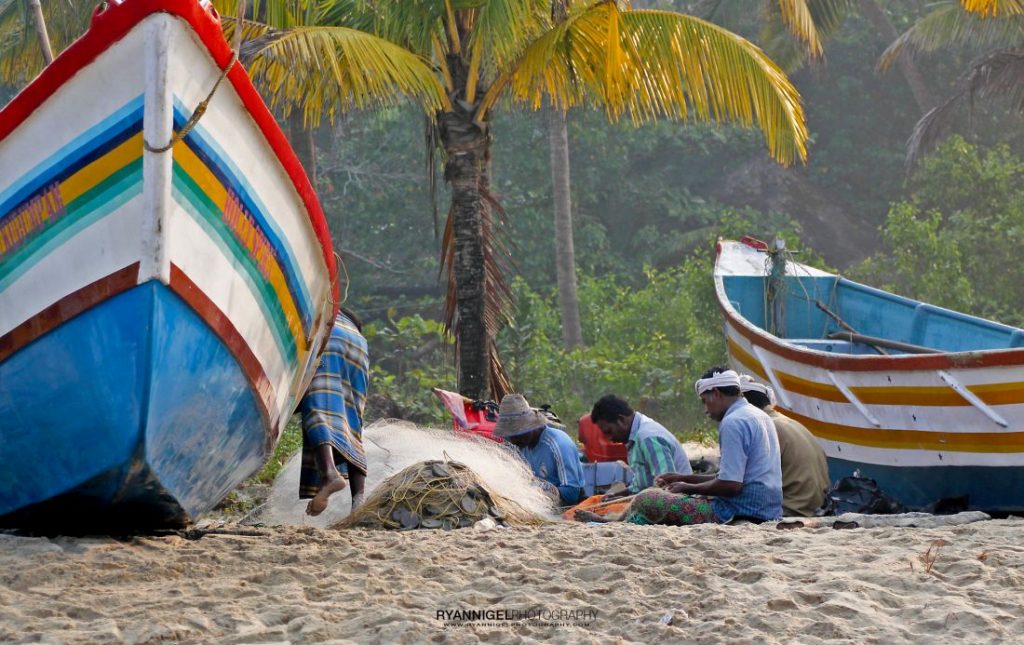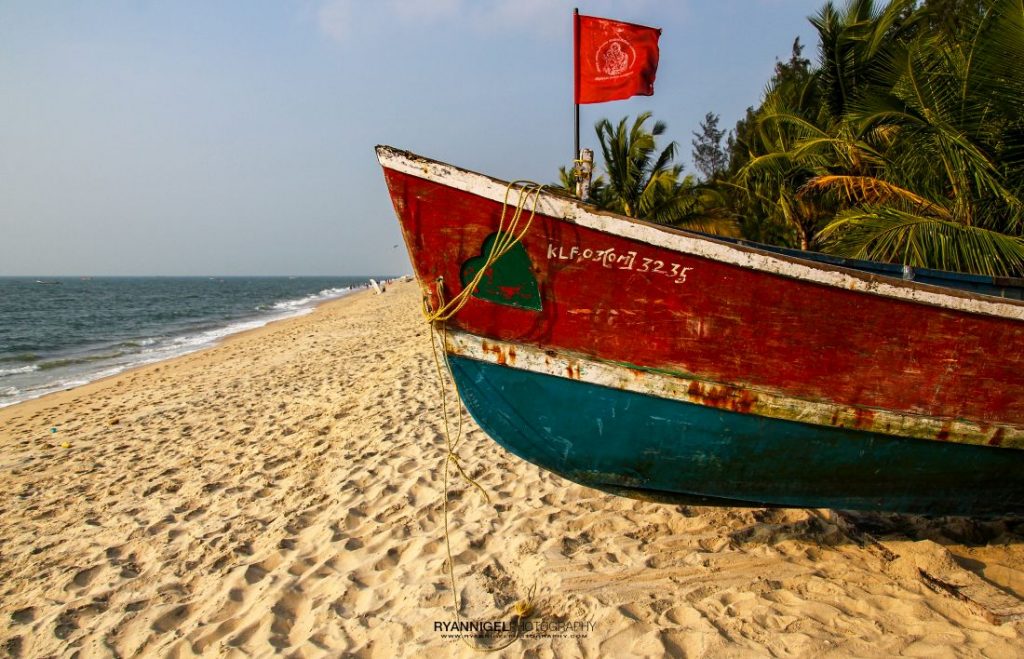 The mountains the hills with the coffee, tea and spices are worth a multiday visit. The scenery and smell of the tea plantations is just amazing. Visit the national parks (I went to Periyar Tiger Reserve) and go hiking to the highest point at 1700m.
Kerala is an all-in-one state. You have beaches, mountains, waterfalls, hills, culture, tradition, etc. all-in-one. Start in the north point of the state and work your way down the coastline to the south point. Half way, make a side step to the hills and mountains and then get back on the coastline to move further south. Or do it reverse. Start in the South go up north and when you are done, take a train to Goa and from there to Mumbai. And, you are in the area anyway, so chill out at the Maldives when you are done !
More info
In the links below you can find more info about the State of Kerala. And if it's not enough just google 'Kerala' 🙂
Kerala Tourism
Wiki Travel
BBC Travel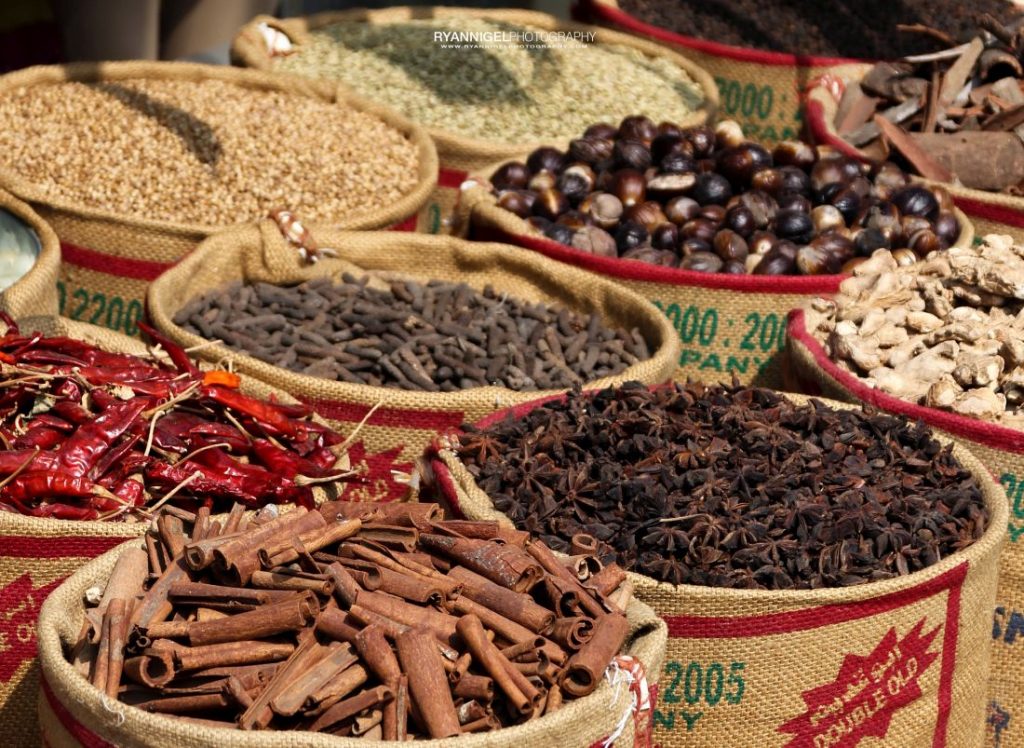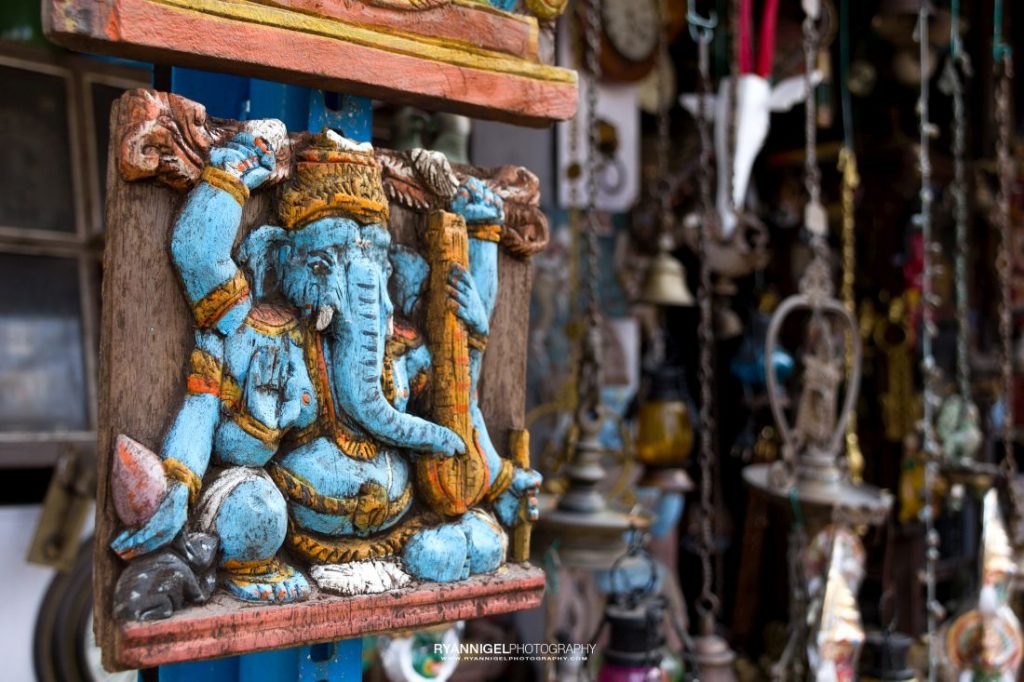 How to get there
Plane: here are three airports in Kerala, with flights to domestic and international destinations: Kochi(Cochin), Kozhikode, and Thiruvananthapuram(Trivandrum). The airports have several carriers operating international flights around the world.
Thiruvananthapuram International Airport (IATA: TRV) Best connected to major cities in India and Abroad, Charter flights for tourism from London, New York and Moscow operate to Thiruvananthapuram.
Cochin International Airport (IATA: COK) Europe and US bound passengers need to transit in the Middle East or Far East or Mumbai, though chartered flights are common during tourist season, mostly from Europe. There are regular Flights to most parts of India.
Kozhikode International Airport (IATA: CCJ) is a major airport in Malabar with international connections to most of the cities in the Middle East.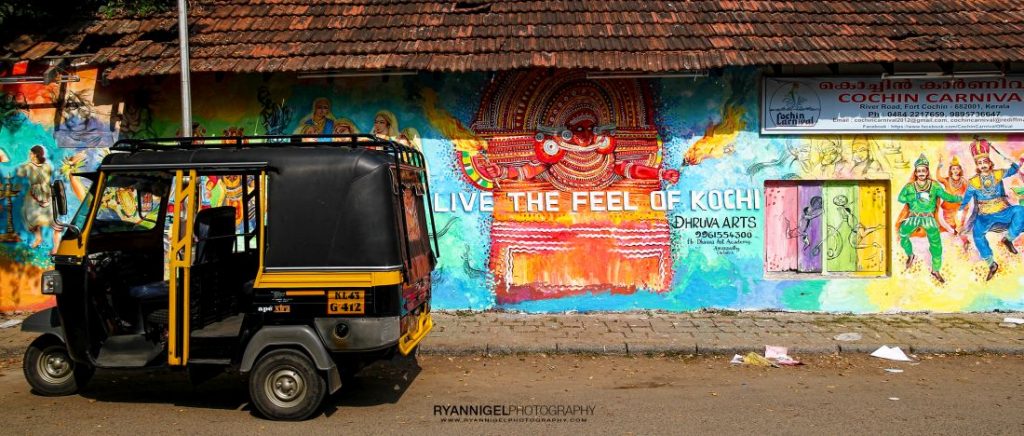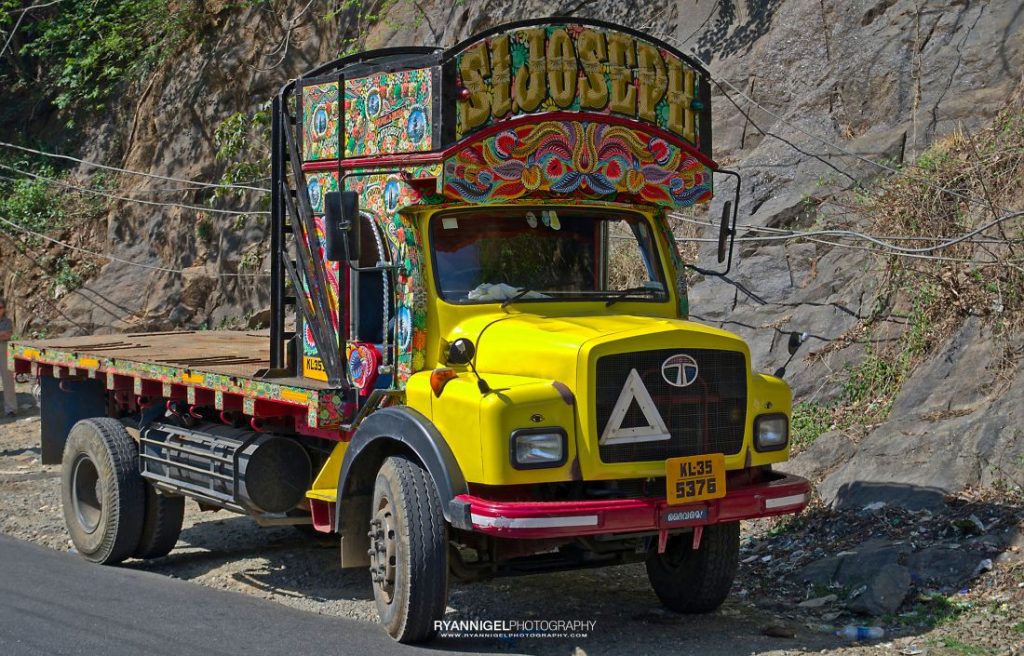 There are 20 to 25 international carriers offering flights to Kerala. Apart from international carriers, Air India, Air India Express, Jet Airways and Indigo offers international connections from the 3 airports. Domestic destinations accessible by direct flights from these airports include Chennai, Bangalore, Mumbai, Agatti, Hyderabad, Mangalore, Pune, Goa and Delhi. There are daily flights to most Indian cities from airports in Kochi and Trivandrum by all the Indian carriers. Kochi has Air-Cruise turnaround program with chartered services.
Shuttles operated by KSRTC are available from airport to its respective city core and nearby towns. Taxis are the most popular for Airport-City connection.
Train: Indian Railways operates several trains to and from Kerala. More than 500 plus trains connect Kerala to all parts of India, including long-haul direct train services to cities like Delhi, Jaipur, Kolkatta and Mumbai. Trivandrum Rajadhani, Ernakulam Durnoto, Kerala Express and Netravati Express are some of the most popular trains connect key cities across India.
Log on to the Indian Railways booking site to book tickets online or you can walk up to any railway station to book tickets between any two destinations in India.
Be aware that trains are the most popular method of transport and almost all trains in Kerala originate or terminate in Thiruvananthapuram or Kochi, and are usually heavily booked. Buy your tickets as early as possible. Another option is using Tatkal. You pay almost double, but have a chance of getting a seat. Tatkal is an emergency service, hence its booking is open just 24 hours before departure. Some travel agents have authorized booking quotas for certain trains.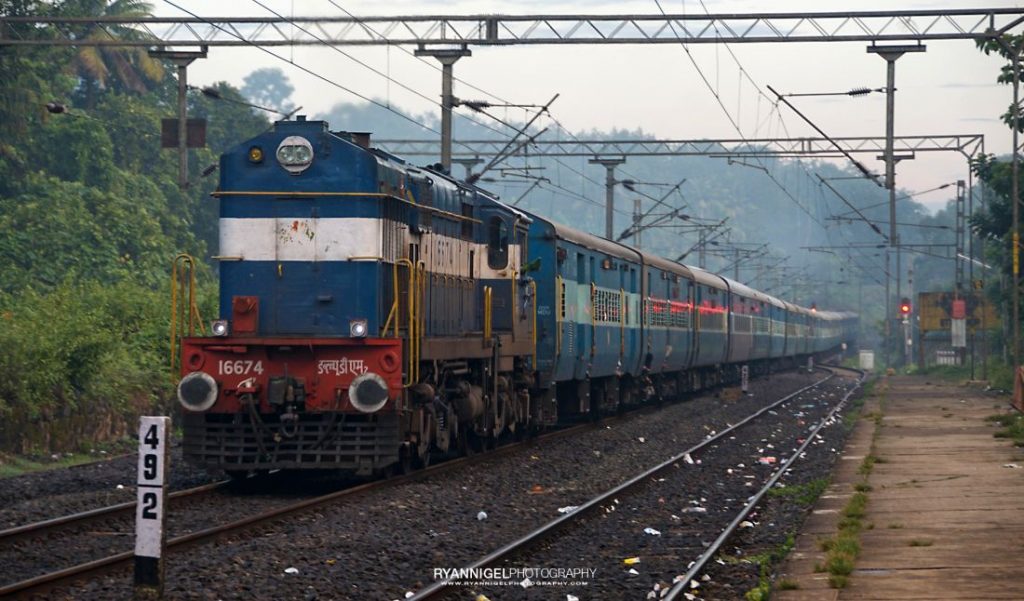 Bus: Inter-state private and government buses operates between neighboring states. Usually the journey is performed in the night so that you can escape the heat of the day. The most common inter-state bus is Karnataka State Road Transport Corporation (KSRTC-Karnataka) with daily bus from most of Major cities of Kerala to Bangalore, Mysore and Mangalore. Tamil Nadu State Bus like SETC also operates regularly from Kerala. Kerala's State bus- KRSTC-Kerala do have regular Ordinary bus to most of nearby places in Tamil Nadu and Karnataka. KRSTC-Kerala also operates a few Volvo AC bus to Bangalore and Coimbatore.
However Private bus players to operate more buses than Govt options. Most of them are well maintained. Kallada, Shama, KPN are the major bus players, though recently Raj National and few others have entered with Pan India operations. Kallada, KPN, Shama etc have regular buses to Bangalore, Chennai and many other places in Tamil Nadu as well as Karnataka on various times
It is recommended that you consider booking long distance bus tickets on "air conditioned Volvo buses" operated by all operators as the quality of the other buses vary significantly.
(text: Wiki)
Things to do and see
Beaches. There are enough beaches. Kerala is a coastal state, some of the most popular tourist destinations in Kerala are beaches like Kovalam, Varkala, Chowara, Chavakkad, Nattika, Cherai, Kizhunna, Poovar and the list goes on and on. The Kerala coast is replete with exotic resorts and hotels where travellers can spend their time sunbathing, swimming or simply enjoying the stunning view.
Be aware that when you visit the main tourist beaches you also can get stuck in the tourist crowds. I visited Kovalam and Varkala just once and it was enough for me. Those beaches are filled with beach sellers, etc.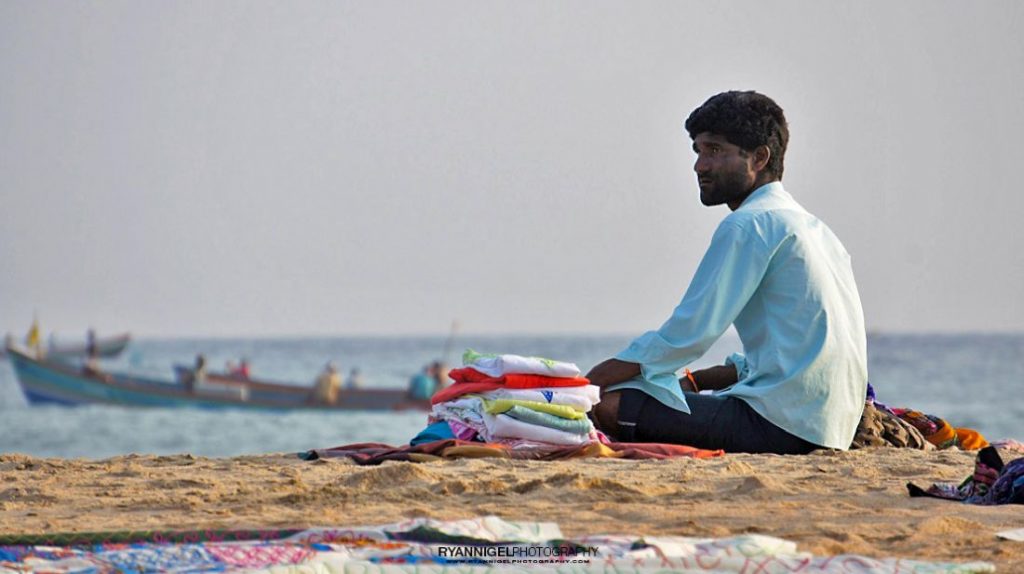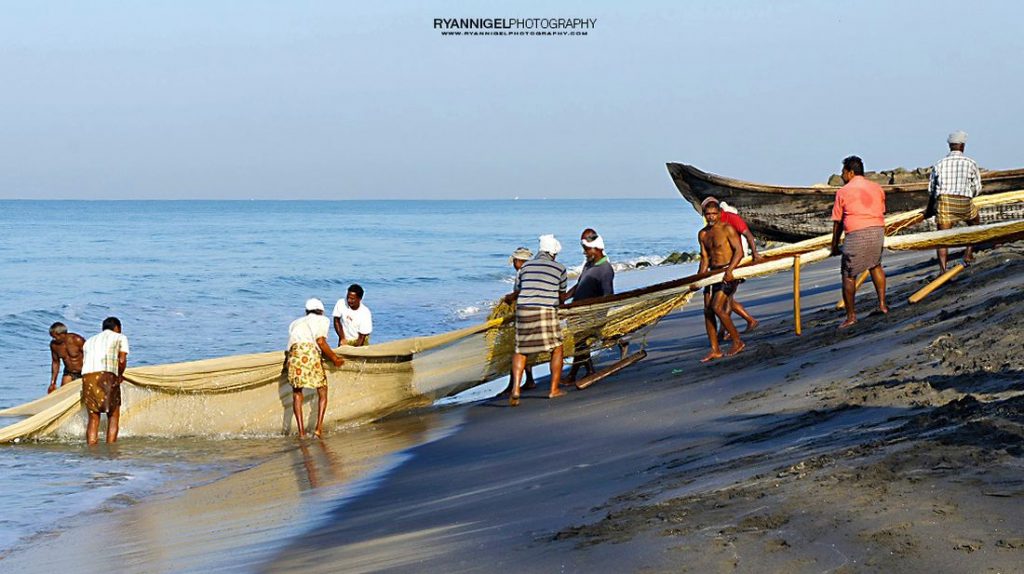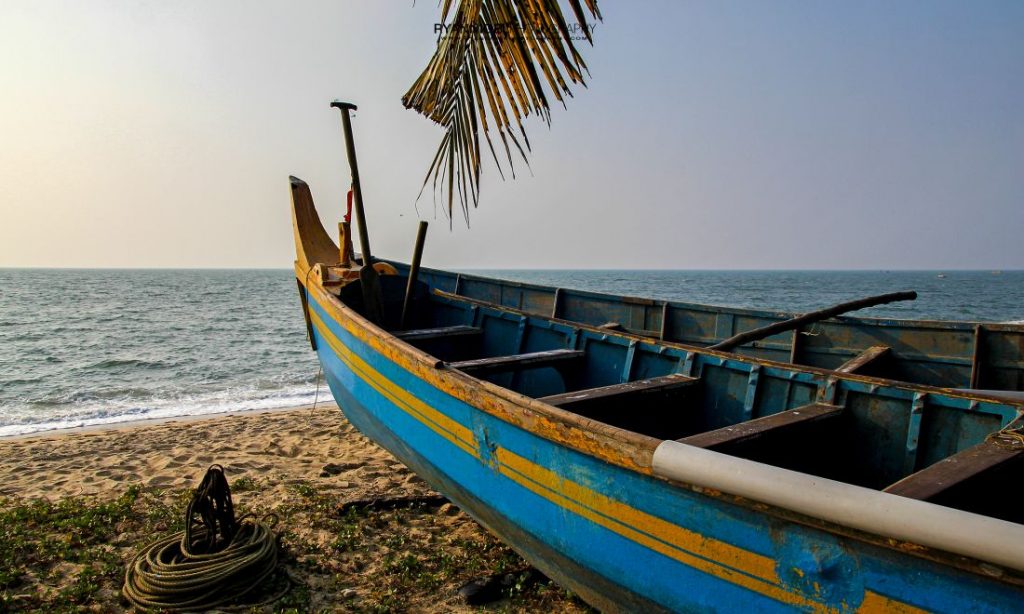 Tea Plantations. Munnar is the place to go and see. Well, not the town, that is scruffy and full of traffic. Go outside the town and you will be in a green paradise. The rolling hills around Munnar, South India's largest tea-growing region, are carpeted in emerald-green tea plantations, contoured, clipped and sculpted like ornamental hedges. The low mountain scenery is magnificent – you're often up above the clouds watching veils of mist clinging to the mountaintops.
There is a tea museum and there are 2 national parks. Other points of interest are the Chinnakanal and the Top Station. The highest point (1700m) in Munnar.
Trips to these place can be arranged from the tourist areas in Kochi and other places. But you can also go by yourself and go on an adventure.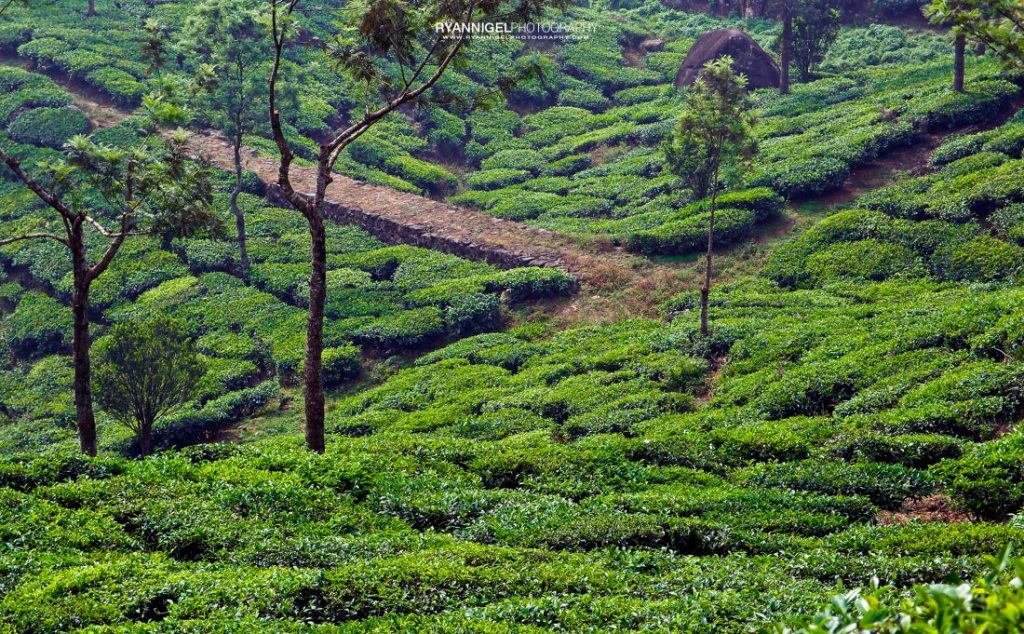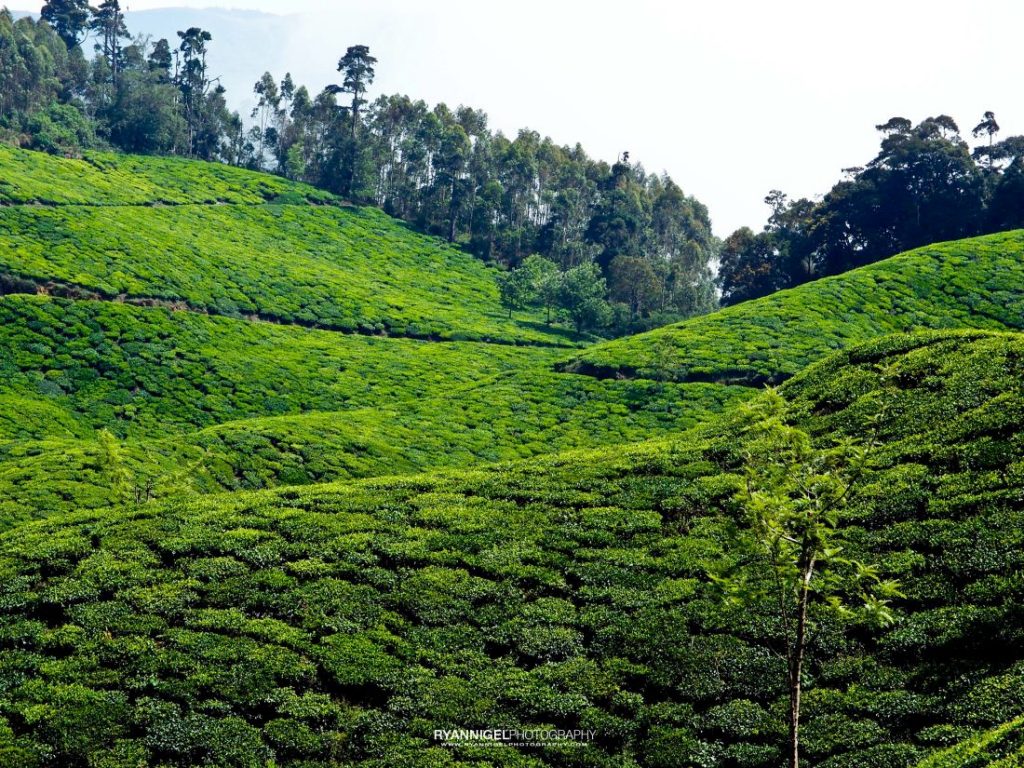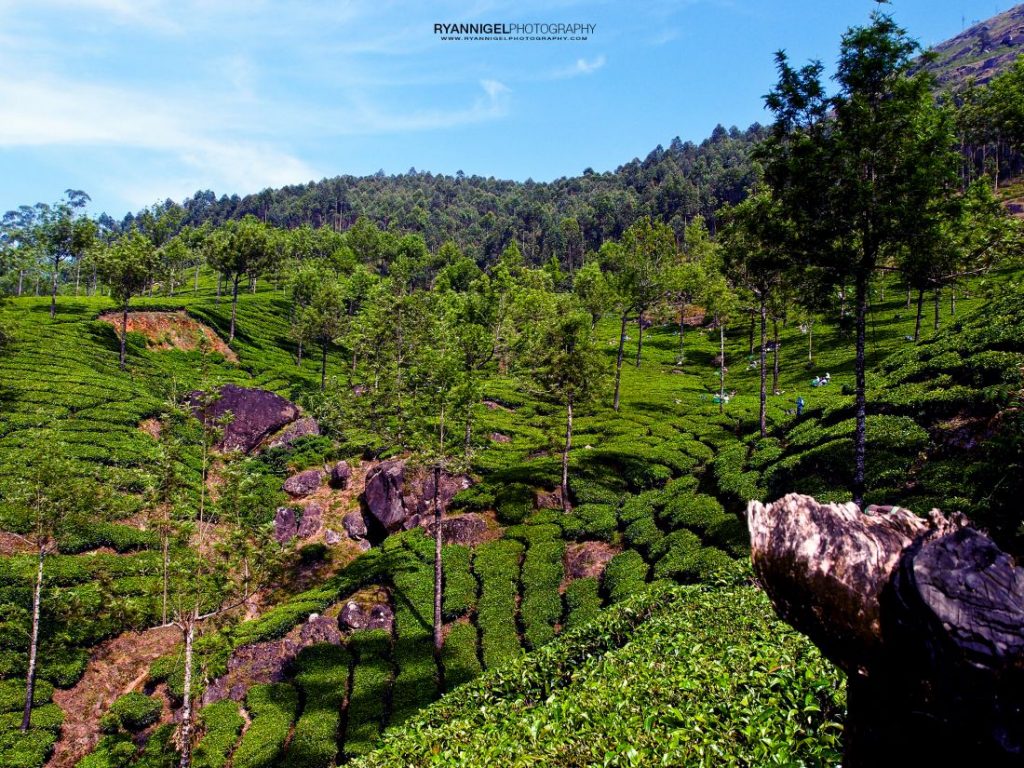 The Backwaters. I can really recommend this. The backwaters are awesome ! The scenic backwaters of Kerala comprise serene stretches of lakes, canals and lagoons located parallel to the coast of the Arabian Sea. The backwater regions of Kerala are one of the most popular tourist destinations in the world. The tranquil backwater cruises are a once in a lifetime experience. Alappuzha, known as the 'Venice of the East', is especially popular for its houseboat cruises where you can soak in nature at its finest form.
Also here on the Backwaters it can get busy with tourist boats. But hey, you are in a tourist place ??? The scenery is really great. Try to get on one of the houseboats and move slowly into the backwaters. You will have a blast. Highly recommended.
These 3 points are my favourites. But there is more. Click here to go to the website of Kerala Tourism. You will find more info there.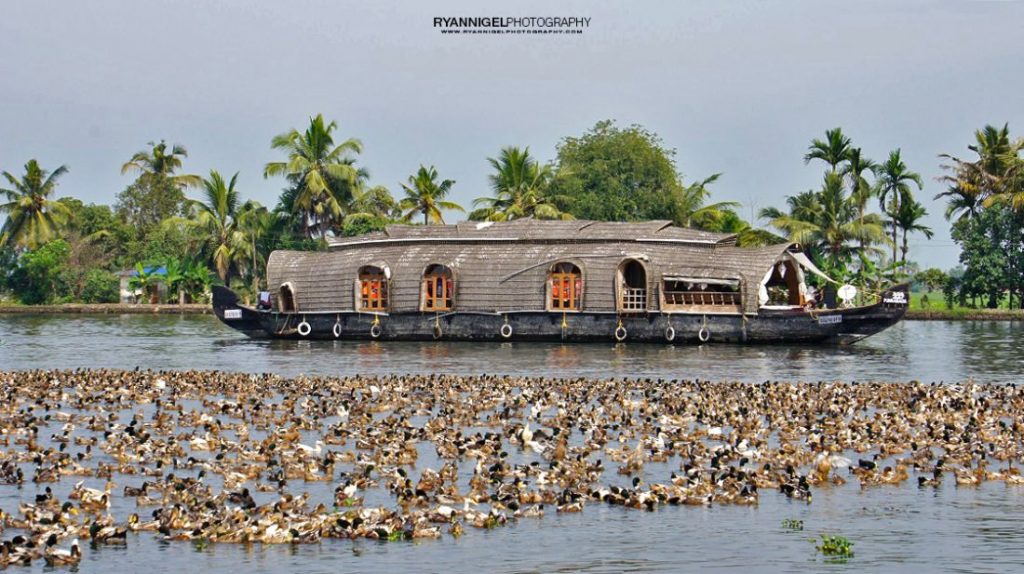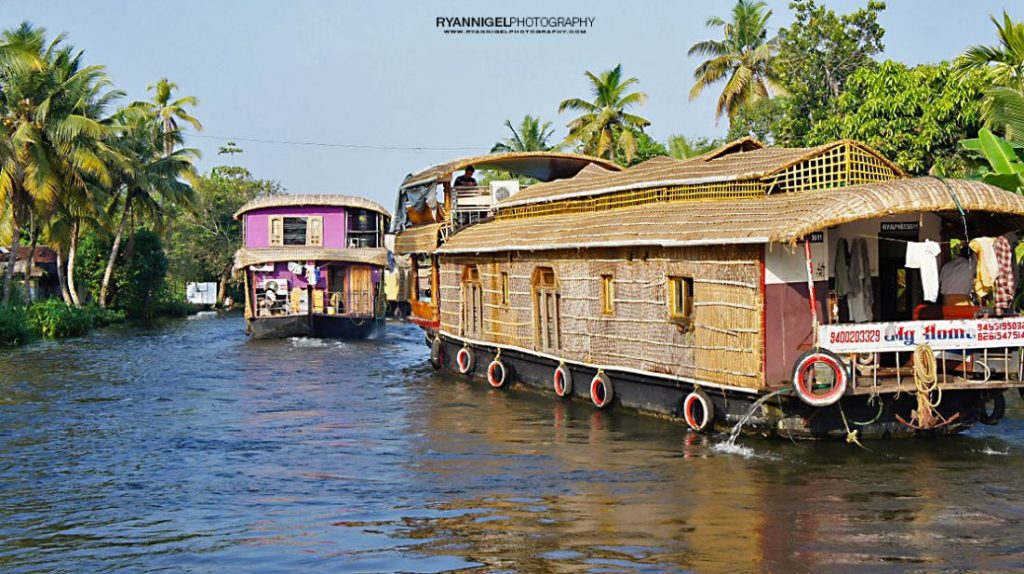 More photos
Click to enlarge