I went on a trip to Flores Island, Indonesia. Many people don't know the island. But if you say Komodo, some bells start ringing. Flores Island or better: East Nusa Tenggara offers stunning landscape, beautiful underwater world, nice people and great food. All the ingredients for a nice island road trip 🙂 Let's go !
Planning your Trip
When you want to to go to Flores Island you need to plan your trip. At the moment I am in Thailand and the fastest way to get there is about 9 hours. (leaving from BKK). For me the nearest Airport is Phuket and from there the fastest way takes you 15 hours. There are many cheap airlines in the Asian region so do your research and plan your trip right. Price range varies from 7,000 THB (one way) to 18,000 THB (200 to 530 Euro) so it's worth to plan ahead 🙂 If you plan your trip from Europe: Take flight to Jakarta and plan ahead from there. Total travel time from Europe: at least 24 hours incl. stop overs, transfers, etc.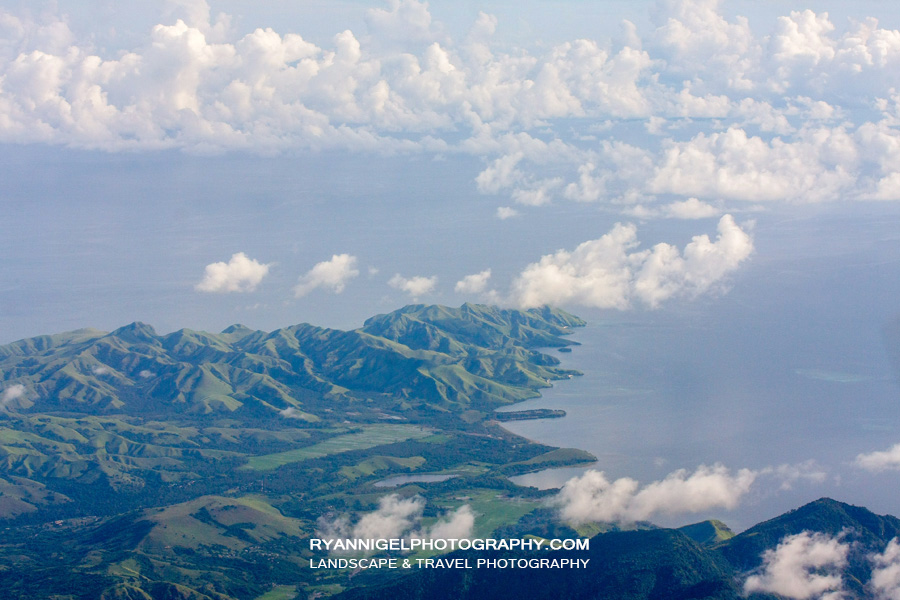 Also check online when to go. If you plan to do an island long road trip, do it in the dry season. The 'why' I get to that later 🙂
Make a plan, There is so much to see and to do on Flores Island. So make a plan and stick to it. My plan: visit Rinca Island to see the dragons, visit some of the small surrounding islands and do a road trip to Kelimutu National Park. To get from A to B you can use mini busses and private taxis. This is by far the best option to move around. Infrastructure is ok but at times quite bad as well. Also take note that you are on mountainous island so moving from A to B and then to C can be a time consuming experience. Traveling 100km can take up to 5 hours. You have to pass a couple of mountain passes and with only 1 and 2 lane roads available this can be quite an adventure. 🙂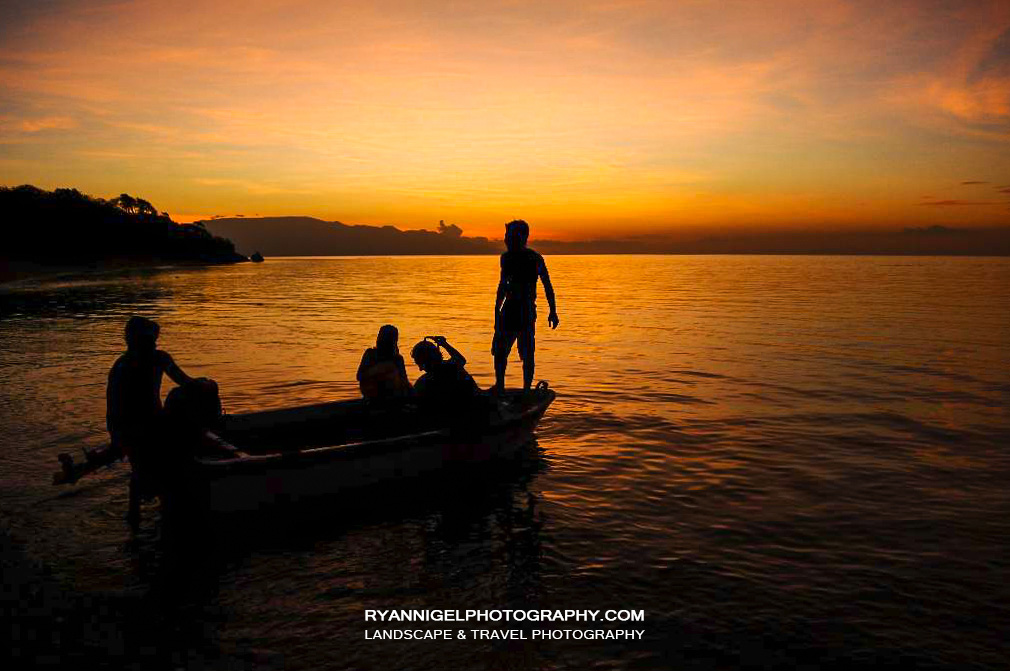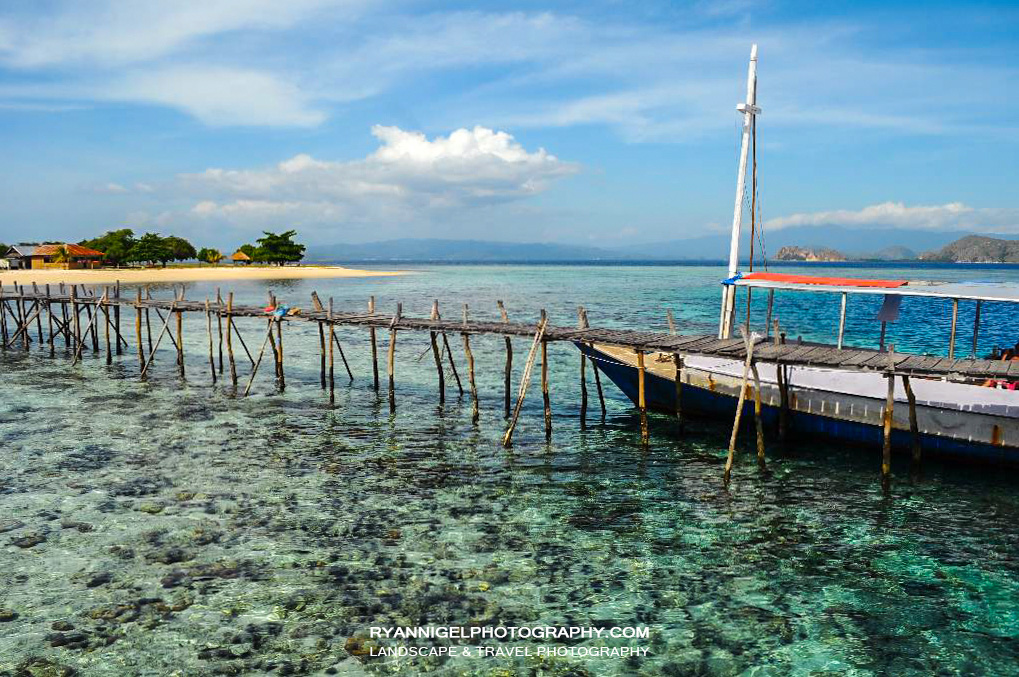 About Flores Island
The island, actually known as East Nusa Tenggara as a part of the lesser Sunda Islands, is quite large or better: long. I'm not going into detail about the history, how many people there live, etc. Wikipedia and plenty of other websites provide enough info.
Flores Island is known for its natural landscape but mostly for the 2 largest neighbouring islands: Komodo and Rinca Islands. They are very well known because of the Komodo dragons. On both islands, which are national parks, you can see them. A second reason why this destination becomes more and more popular is because of the world class scuba diving. Komodo and Rinca Islands and even plenty of the surrounding smaller islands offer stunning dive sites. With over 60 dive shops in the capital Labuan Bajo, there is plenty of choice for a dive holiday.
Road Trip – Island Tour
So my road trip started in Labuan Bajo. I love water and islands, so better get it over with: visit Rinca Island National Park to see the Komodo dragons. After that: back to Labuan Bajo and off to Seraya Kecil and Kanawa Island. These are small islands off the coast and can be reached by boat. From the harbour in Labuan Bajo you can charter a boat. Or take a snorkeling tour and they bring you there as well.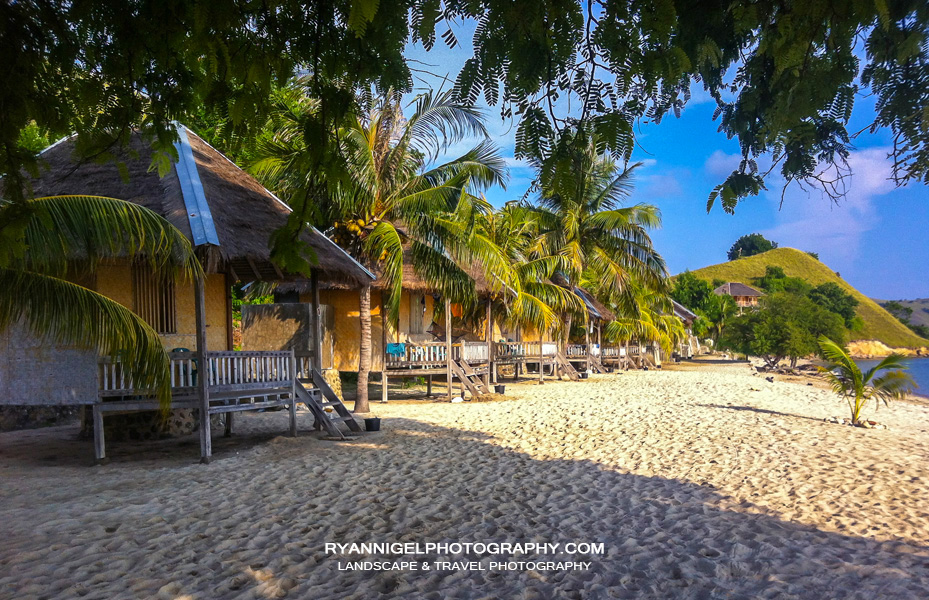 Seraya Kecil Island is beautiful. It really is. There are a couple of places to stay. The island is surrounded by clear blue waters. Walk the sandy beaches, chill at your beach bungalow, see the lovely sunset skies or hike up the hills and see some very nice views. In the mean time you can also think and organise your next stop. I my case that was Kanawa Island. A bit further and just as nice. I got lucky that on the day that I wanted to leave there was a boat going to Kanawa Island from Seraya. So it saved me a trip to Labuan Bajo.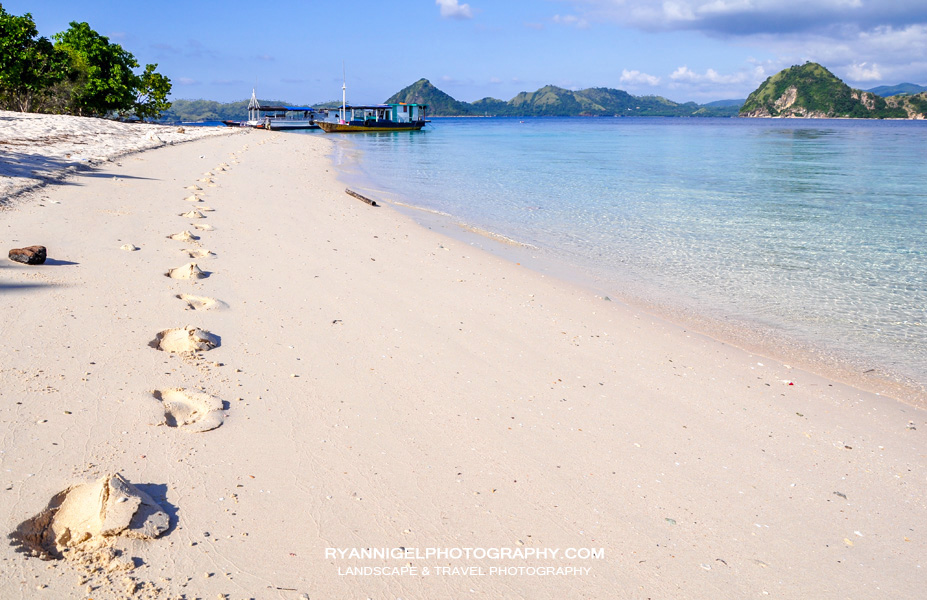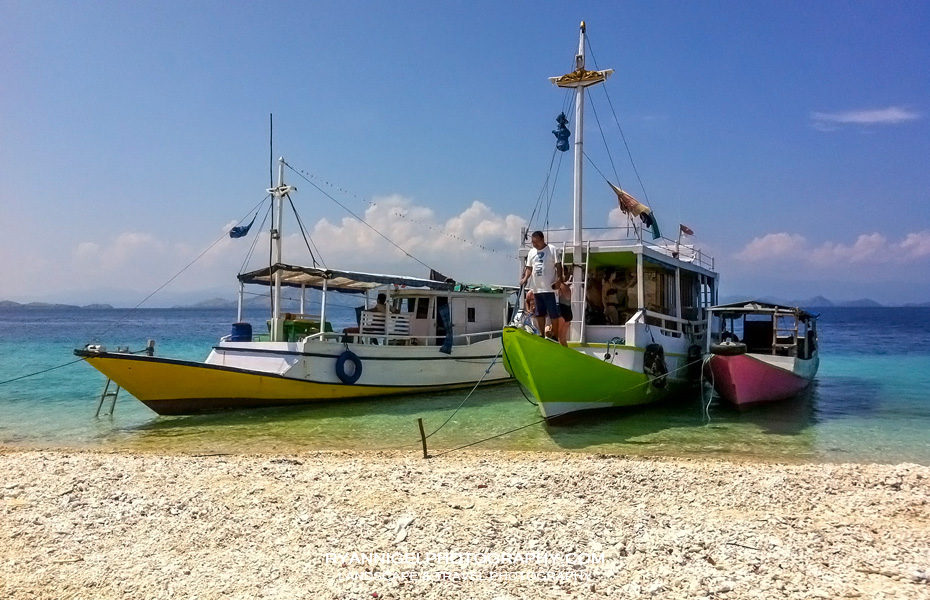 Kanawa Island is, for me, an absolute paradise. Nearly no people when is was there. Nice beaches, simple accommodation, nice food. All you need in life. 🙂 Actually there is only 1 place to stay, Kanawa Island Resort. The island is surrounded by very clear blue waters. Inland on the island, its a bit dry compared to mainland, but nonetheless interesting to walk around. The island is small, so you can walk around in a couple of hours. But snorkelling is what you do here. Sharks, mantas, corals, 1000 and 1 species of fish. The underwater world is just amazing.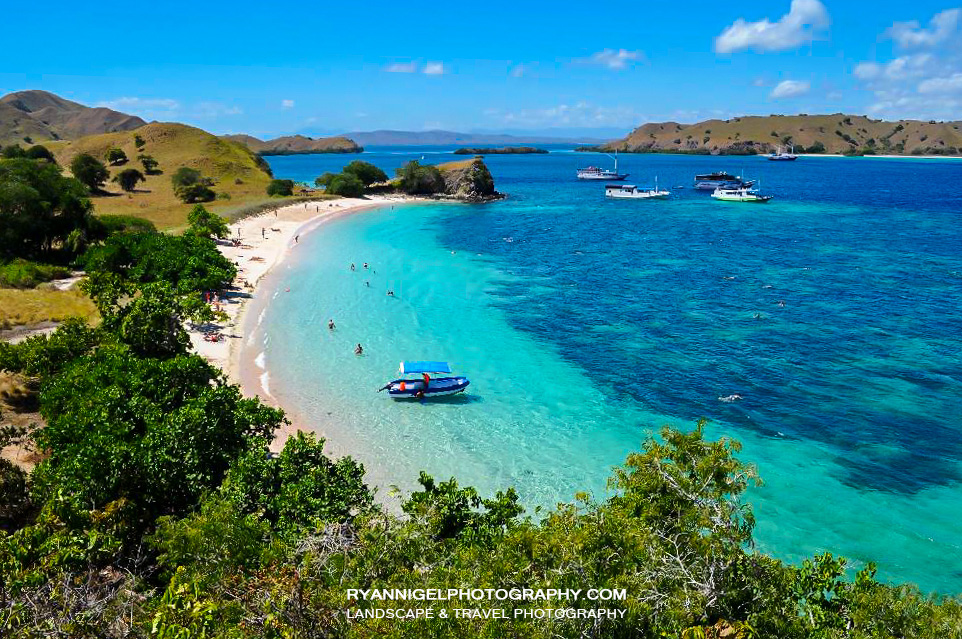 Padar Island
Landscapers hold your breath. This is so nice ! Padar Island is just scenic. From Sunrise to Sunset. Padar Island is located between Rinca and Komodo Islands. The island is surrounded by plenty of dive sites, clear blue waters and have some very nice beaches. But go to the viewpoint. That is amazing. The views…. Well, check out the photos.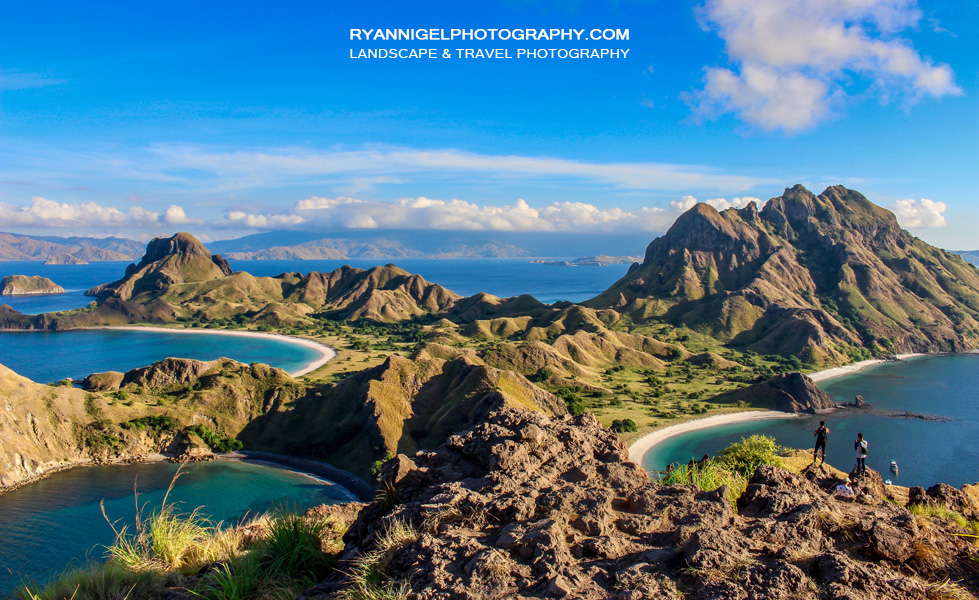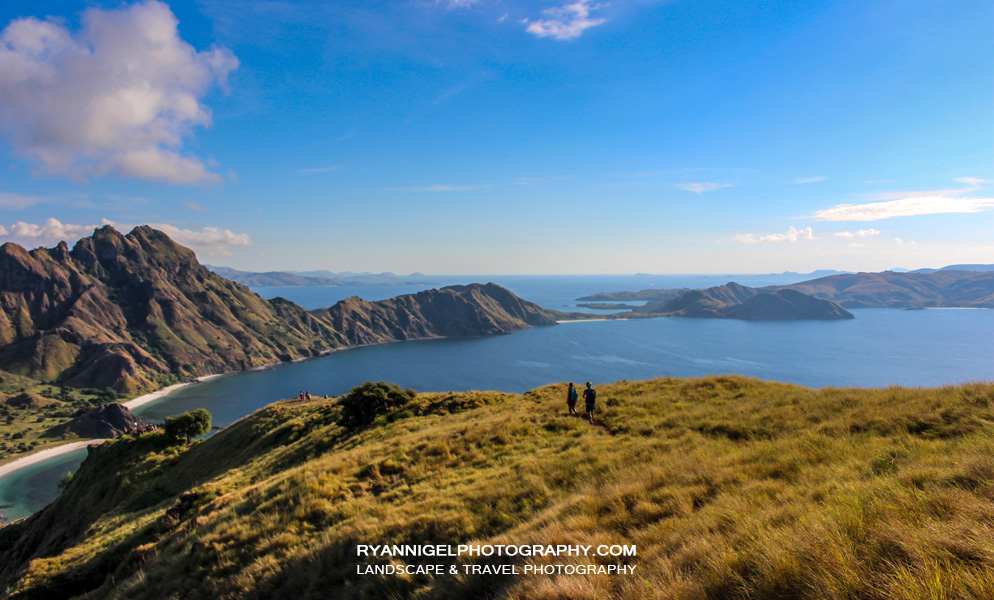 You can visit Padar Island as part of a Komodo or Rinca Island tour or charter a boat and see the sunrise or sunset. Nearly everyone who visit Komodo and Rinca come here so at a certain time of the day there are some crowds. But its never that crowded…. 🙂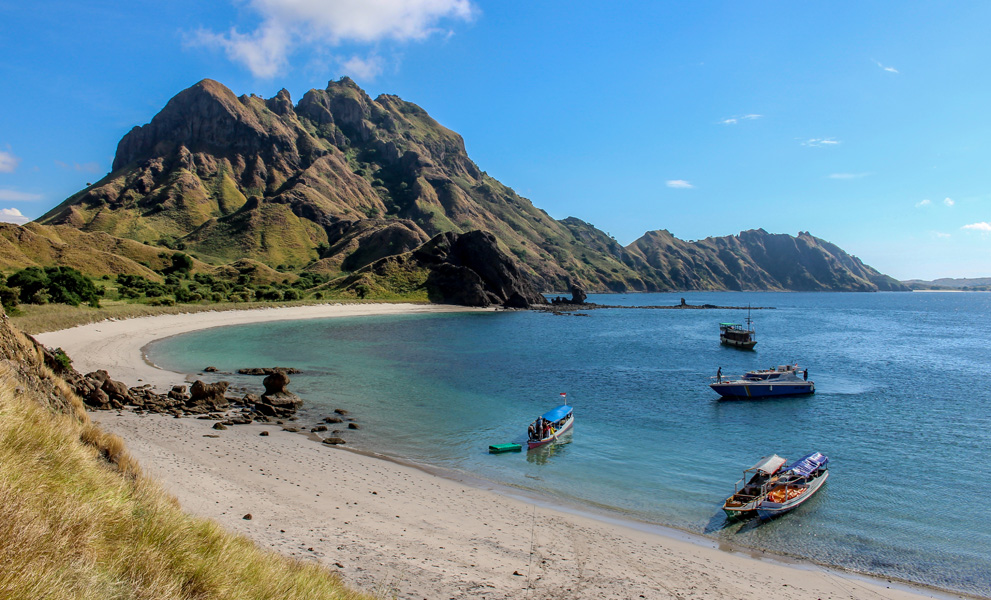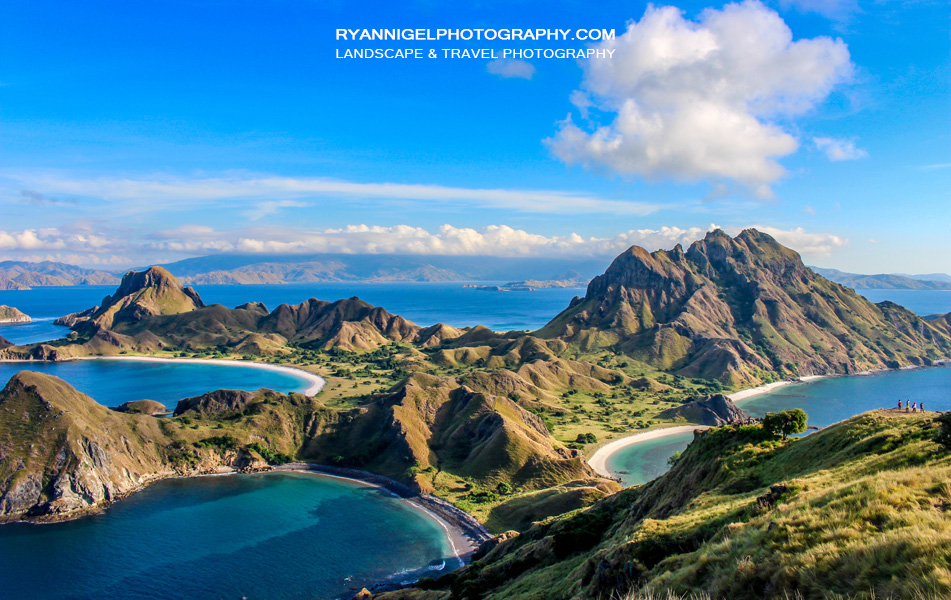 The Road Trip
Back to Labuan Bajo and start the land trip. My end point was Maumere on the other side of the island. Its about 550km from Labuan Bajo. Google maps says its 15 hours drive, but make that 5 days. 🙂 You have to do it in stages. But first: how to organise ?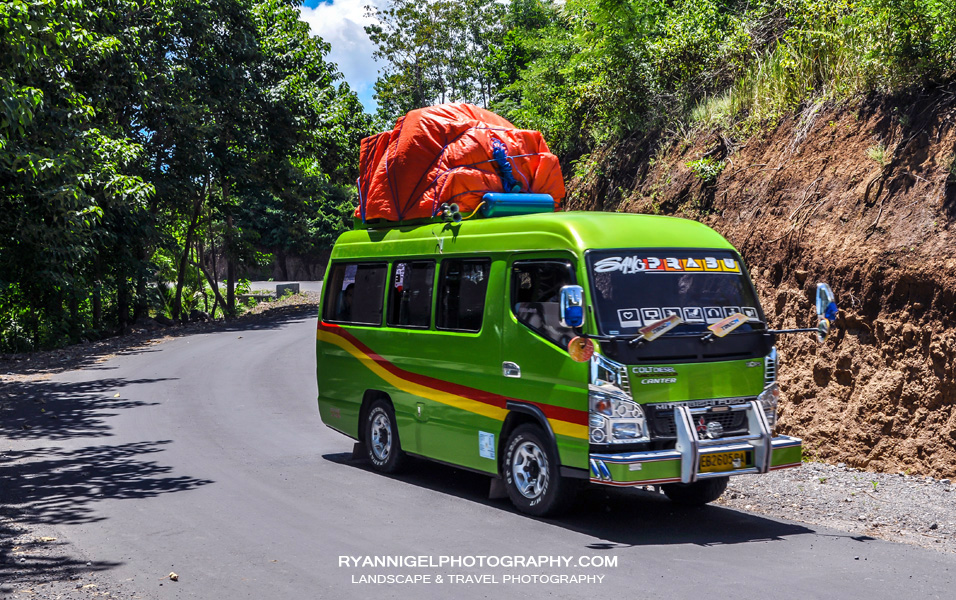 There are 2 ways: Way 1: DIY (Do It Yourself), Rent a car with driver and just go off. Problem is that you need to book certain accommodations in front. Since tourism in the inlands is not yet developed, places to stay can be hard to find depending were you are. Also the language can be a problem for certain people who don't speak English. And don't expect that the people there speak English. Way 2: Do a 5 Day tour by minivan. I did this and it was great fun ! You can organise several 4, 5, 6, 7, 8 day trips in Labuan Bajo. Guesthouses, etc. all incl. and pre-booked. On my trip only me and 3 other tourists. So 4 in the minibus, funny driver and plenty stops to make. 7 am its pick up time and during the trip you always leave early. No sleeping time for long sleepers. 🙂
As mentioned before, don't do this in the raining season. Some treks cannot be done because the amount of water that comes down. Also some roads will be closed due to heavy rain and landslides. If you want a good experience, go there just after the raining season, or at the end of the high season. Not too many tourists and some places you have all for yourself 🙂
Stage 1: Labuan Bajo – Denge Village – Wae Rebo Village
Drive to Denge Village, take about 5 hours (!). Trekking from Denge Village to Wae Rebo Village for about 3 – 4 hours. Visit the Traditional Houses at Wae Rebo Village. After that, back and to the hotel. You're done for the day. 🙂 believe me.
Stage 2: Wae Rebo Village – Ruteng
Walking down to Denge Village and off the Cara Village to see the Spider Web Rice Fields. From there to Ruteng Town.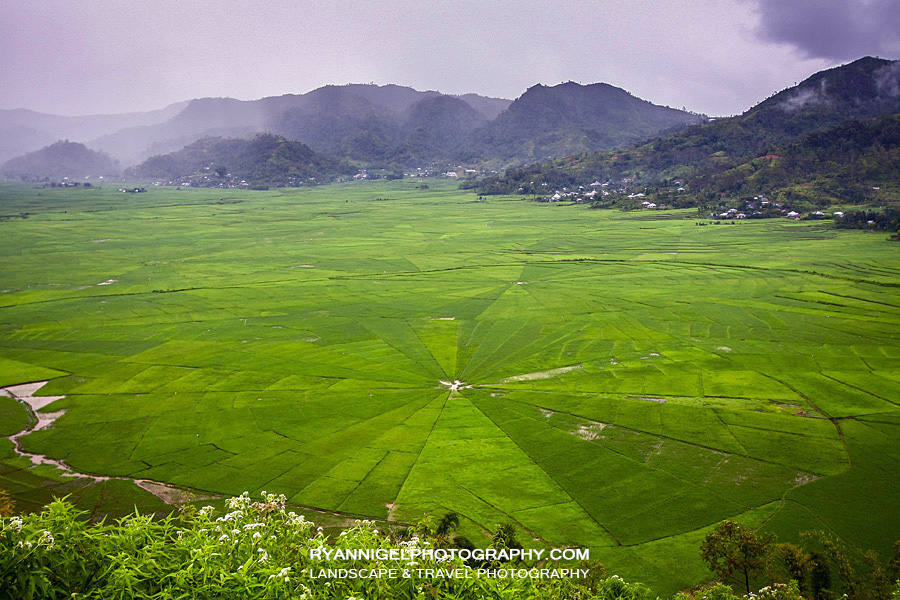 Stage 3: Ruteng – Bajawa
Bena Village, Malanage Hot Spring and Ende Beach Tepo Rakot: See the rice terraces. Ranamese Lake: A lake in the middle of forest, Aimere Village: you can see the local alcoholic (arak) processed from palm wine.Visit the Bena Village which is the traditional village of Bajawa People, located on the slope of Mount Inerie. In the afternoon: relaxing in the Hot Spring at So'a.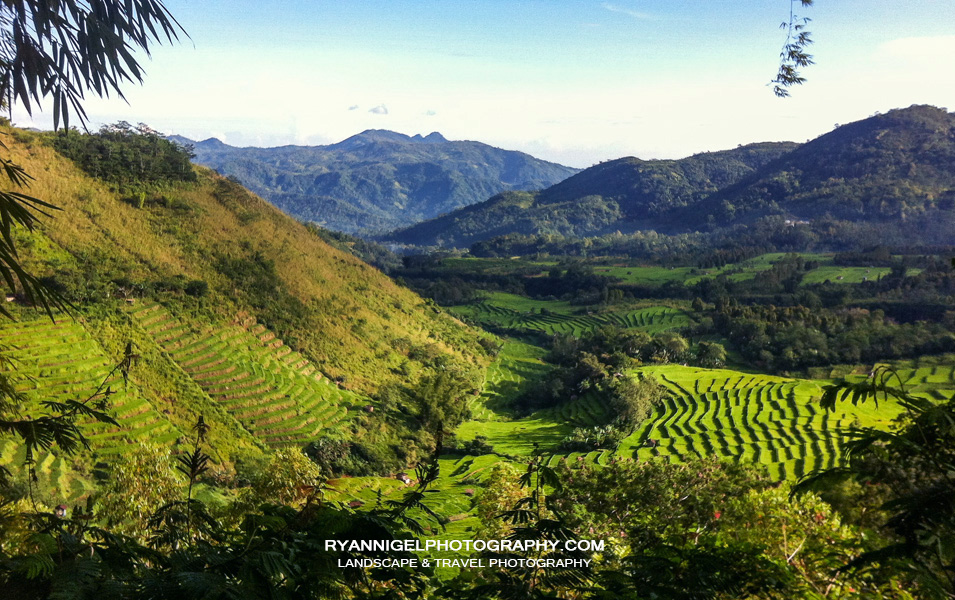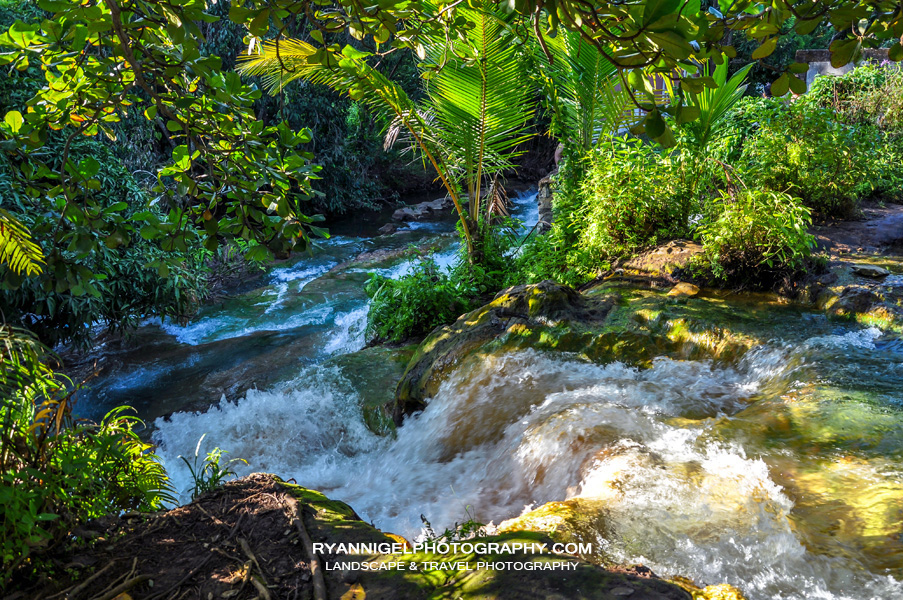 Stage 4: Bajawa – Moni
Stop at Nanga Penda to see the Blue Stone Beach. This is very nice. Drive to Ende and stop at the Museum of Bung Karno Saga Village: the traditional village of Lio tribe in Ende. Next: Wologai Village: another traditional village in the Ende District.
Off to Moni for overnight.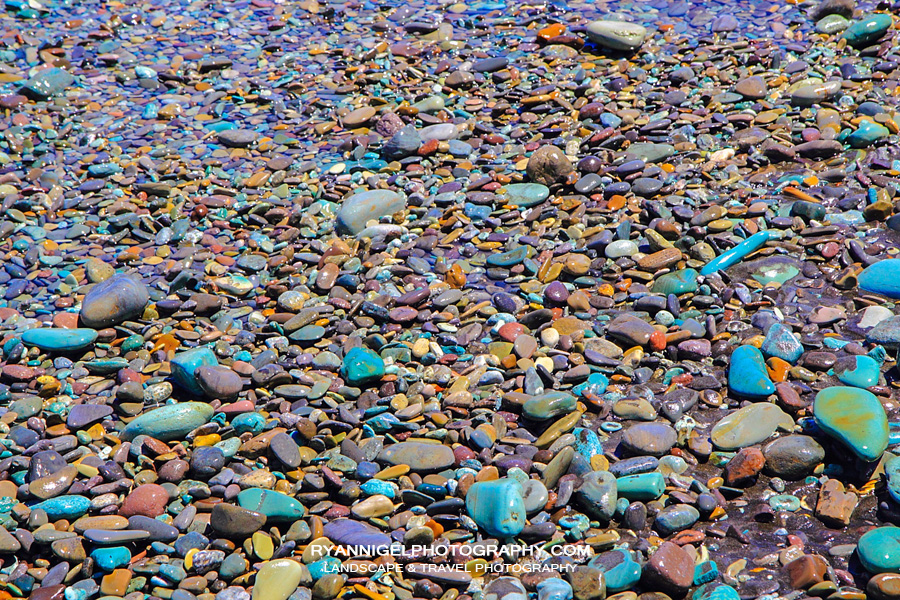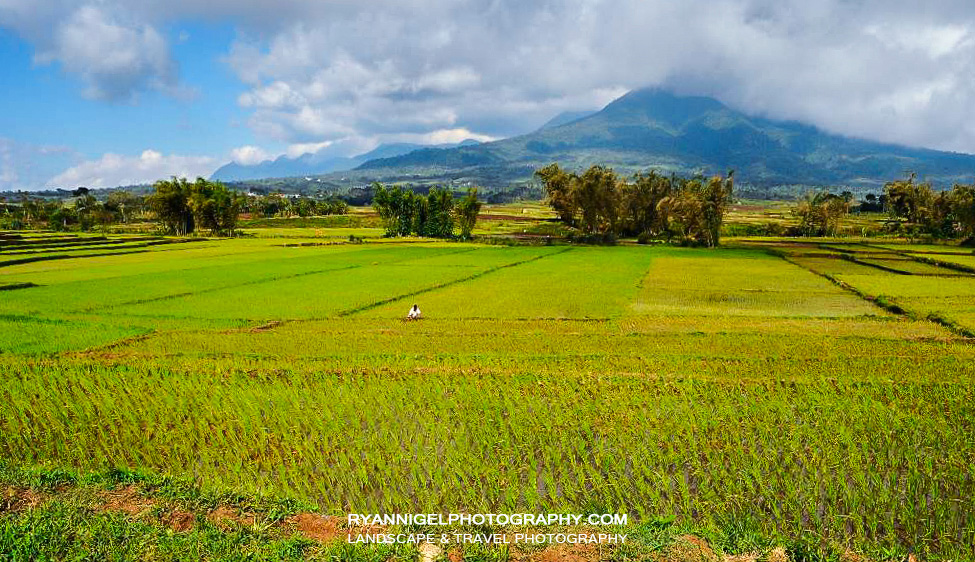 Stage 5: Moni – Kelimutu – Maumere
The day start at 04.00am ! Drive by car for an hour to Kelimutu National Park, then hiking to the top of Mount Kelimutu for about 45 minutes. Here you can see the three colors crater lakes from the top of Mountain. And of course the sunrise as well.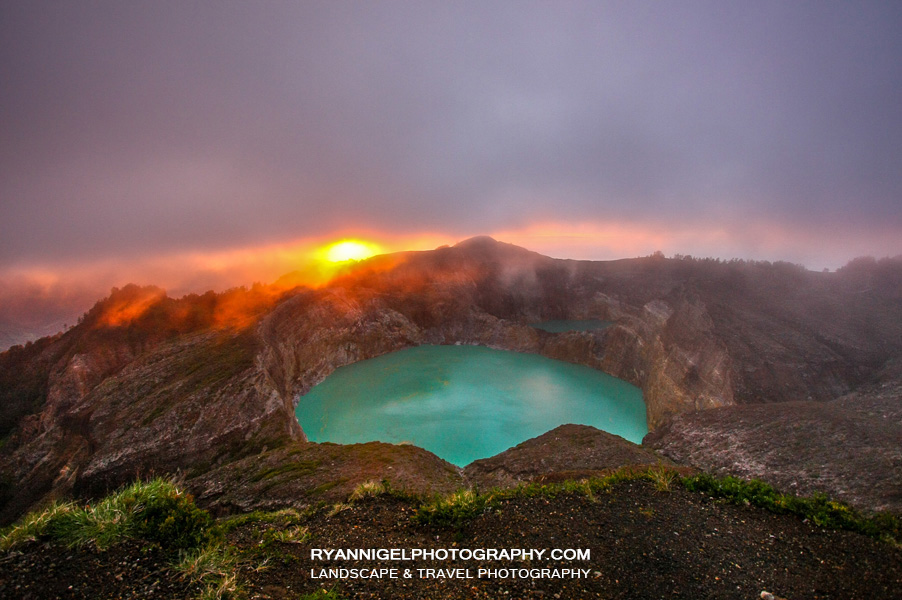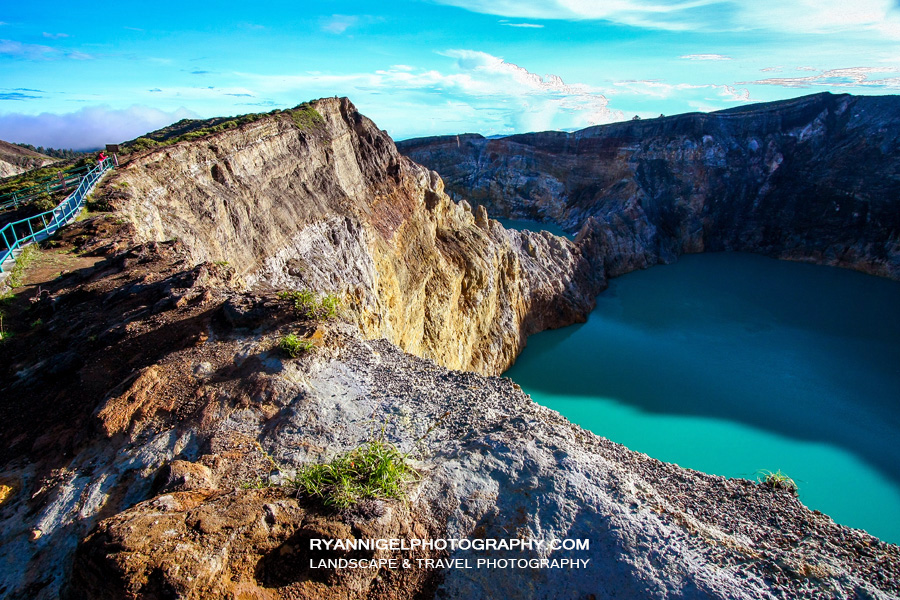 After the trip you can choose how to get back to Labuan Bajo or to another destination. My end point was Maumere. The little city has a local airport and from there you can fly back to Bali or Labuan Bajo. I went back to Labuan Bajo because my return flight was from there. The driver told me WaeCicu Inn is nice. I checked it out and indeed he was right 🙂 Nice views, nice beach, nice waters…. Not so far from the viewpoint too. All in all a great place to finish a 12 day stay on Flores Island.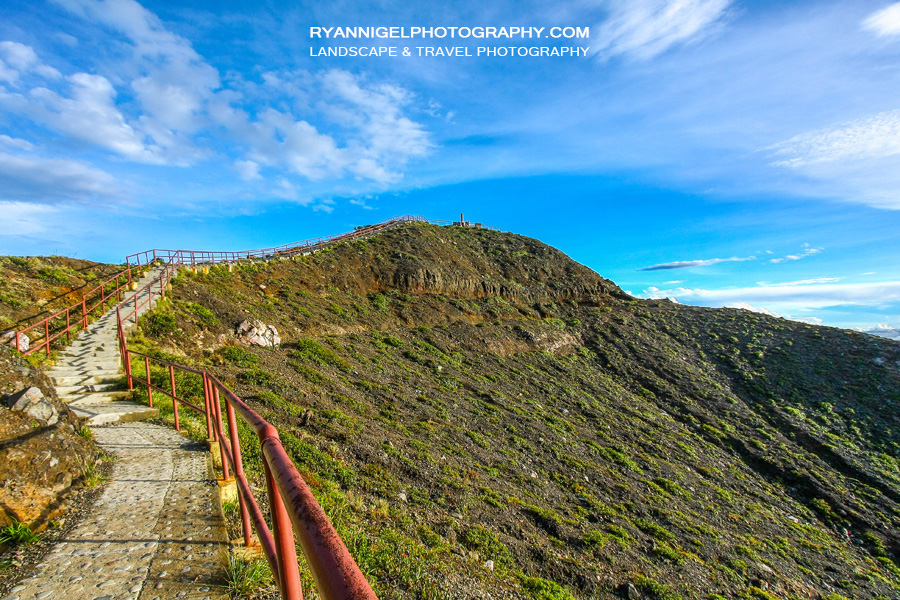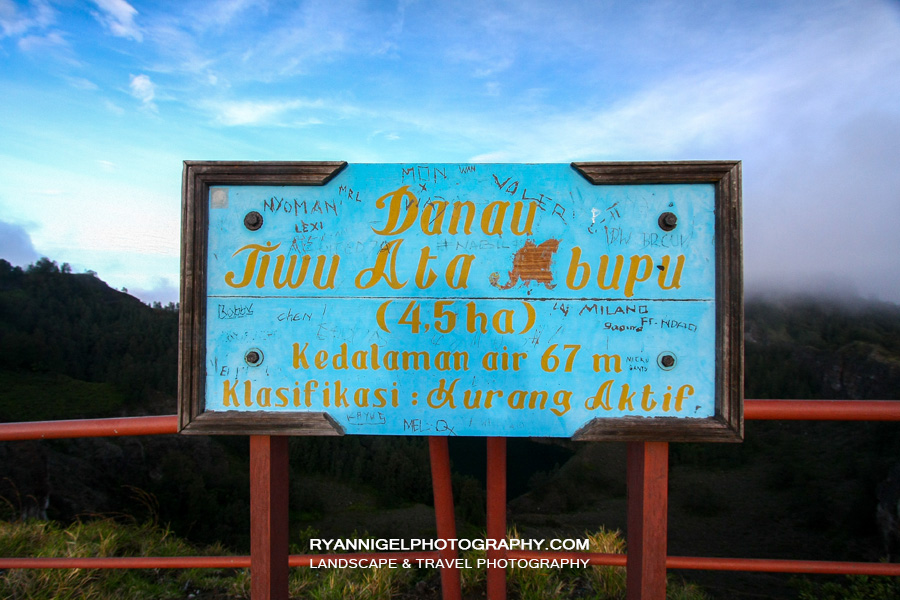 Due to my limited time I could not stay longer. But for sure I will come back and do another island tour, including the 17 Islands of Riung. I have seen photos of this Marine National Park and it is amazing. Also the small islands near Labuan Bajo deserve more exploration so enough reasons to come back !
Links
Click these links to see more info about Flores Island.
Photos
Click to enlarge