It's probably one of the most driest places i have ever been. Oman, famous for its oil, but the rest is all desert, sand and most of all its dirt dry. The few places that have some water are being protected or being exploited as a tourist attraction, like Wadi Shab.
Wadi Shab is a canyon or valley that goes on for miles. The length (for the tourist hike) is about 5.6km but it is possible to go way further. Wadi Shab is located about 1,5 hours from Muscat. There is plenty, i mean more than plenty, of info on the web, so i keep it really short and not go into detail. All the info you need to know can be found on one of the plenty of tourist websites: costs, how to get there, etc. What i can do, is to recommend the 45 to 1 hour hike. There is also a boat ride, but skip the boat ride, and go for the hike. (for the hike, you have to take a little boat trip that brings you to the start of the hiking trail, which is not the same as the boat ride….:) ).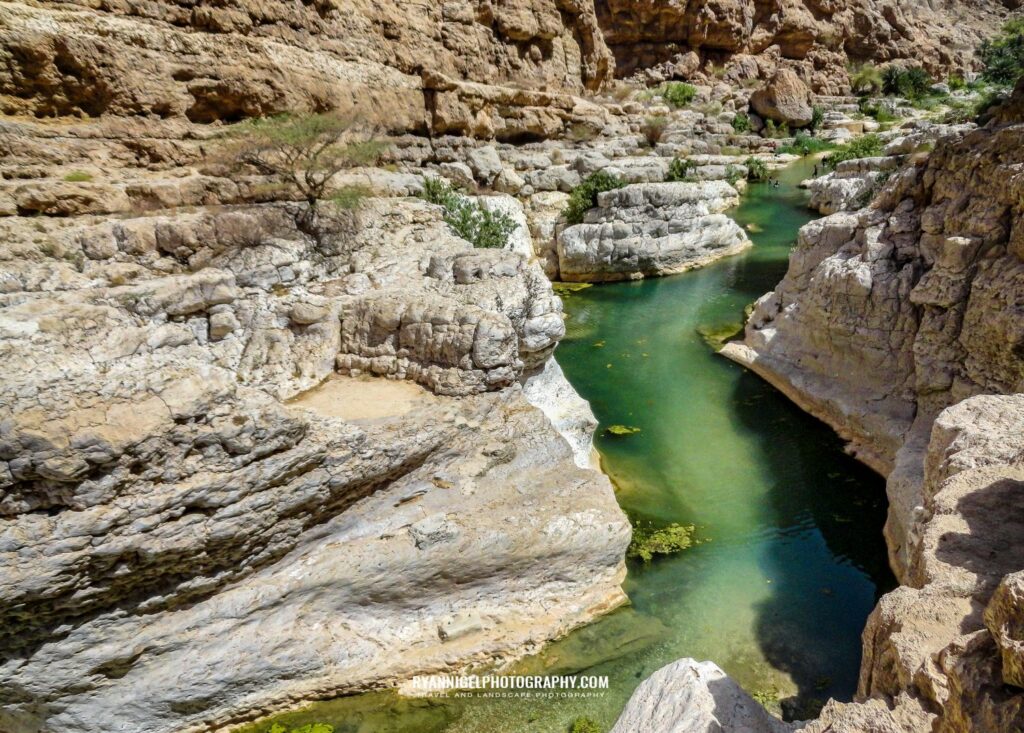 What you see along the way is mostly rock, stone and sand. But in between there are many turquoise blue ponds and emerald green streams for a refreshing swim. At the end there is a cave. And that makes it all worth it. The hike itself is quite uninteresting by landscape: just a lot of rock, lots of it. Though the guide gives its best to make something out of the stone, rock and dust… 🙂
Anyway if you are in Oman, or you got stuck there, this if definitely a place to go. Check out the photo's below and go see for yourself !