Madeira is an island off the coast of Morocco but belongs to Portugal. It is 1 of the 2 autonomous regions of Portugal. The other one is the Azores. Madeira is located 400km north of the famous Canary Islands and about 520km off the coast of Morocco.
The island is known for its famous Madeira wine, gastronomy and amazing flora and fauna. A great way to explore the island is hiking. There are plenty of hiking trails. You can go hiking with you head in the clouds !
Madeira is not so big, it's just 740 square km. About 57km (at the longest) long and 22km wide (at the widest !). In the center of the island you find the central mountainous area, consisted of the peaks: Ruivo (1,862 m), Torres (1,851 m), Arieiro (1,818 m), Cidrão (1,802 m), Cedro (1,759 m), Casado (1,725 m), Grande (1,657 m), Ferreiro (1,582 m). As you see, these are high peaks so some of the hiking trails can have steep parts.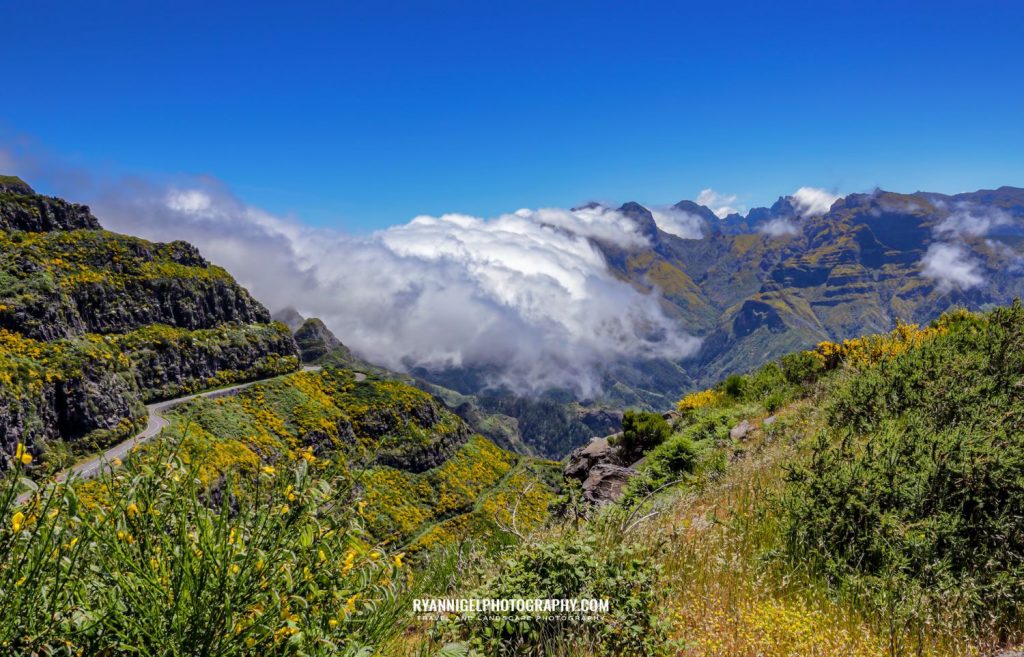 You can visit the island year round. The climate is very nice. In summer, European summer, it can be very busy. The island holds about 5 times the average amount of inhabitants. So be prepared. Today, it is a popular year-round resort island, being visited every year by about 1.4 million tourists.
Photos