I go to Khao Lak Coconut Beach regularly. It is a tourist beach, with some beach chairs, restaurants and of course a nice beach with shallow water. But what is interesting is the Longtail boat with its Thai/Burmese fishing crew who don't give a damn about the tourists and do what they do everyday. Fishing…
The boy on the boat in Black and White.
Fujifilm X, 16,0 mm (in 35 mm: 24,0 mm); 1/125 sec; f/8; ISO 200 processed in NIK Silver Efex Pro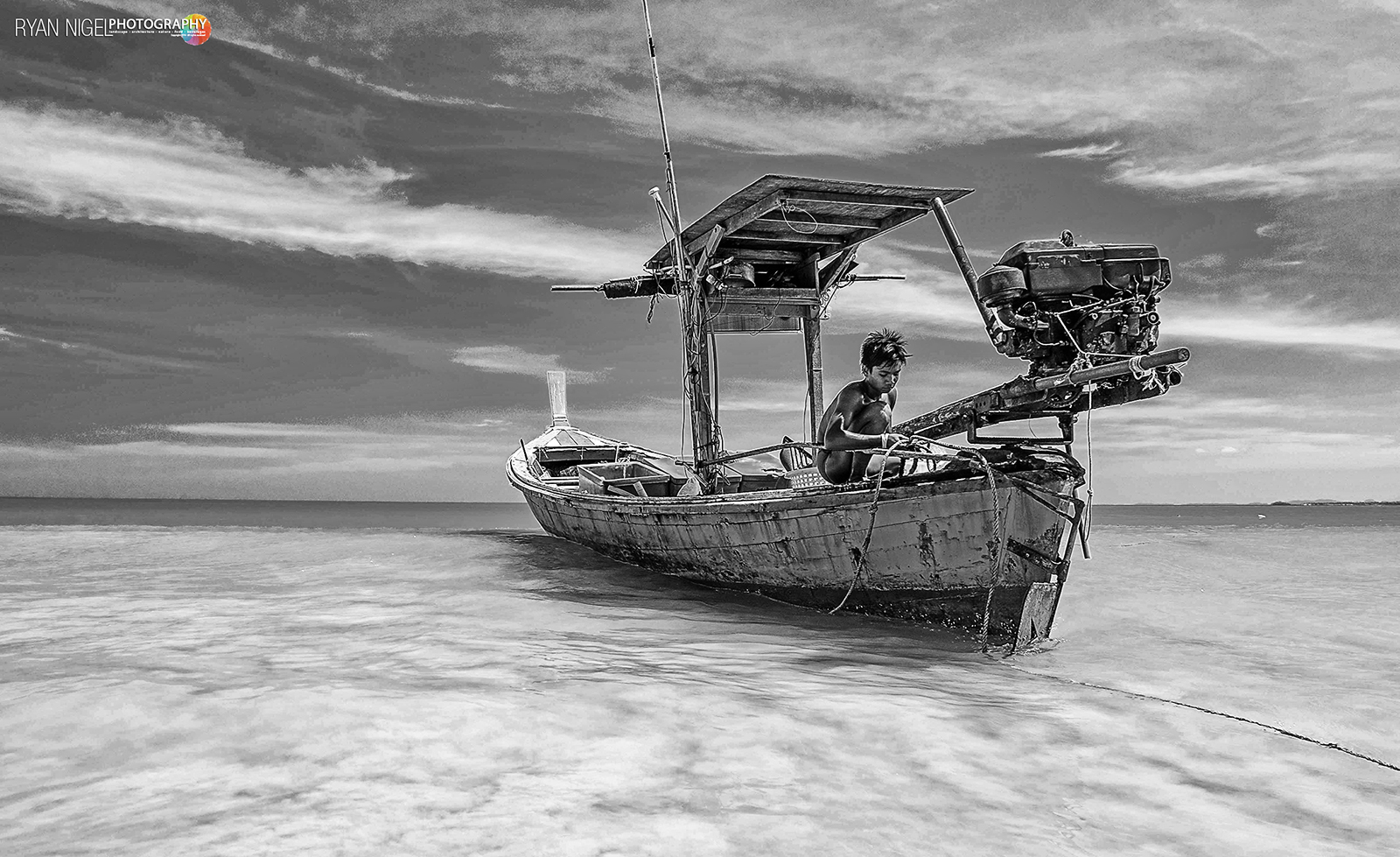 I made quite some shots here. It is a really scenic and relaxed place. Shooting sunsets is not ok here, but beach scenery and landscape is really ok.